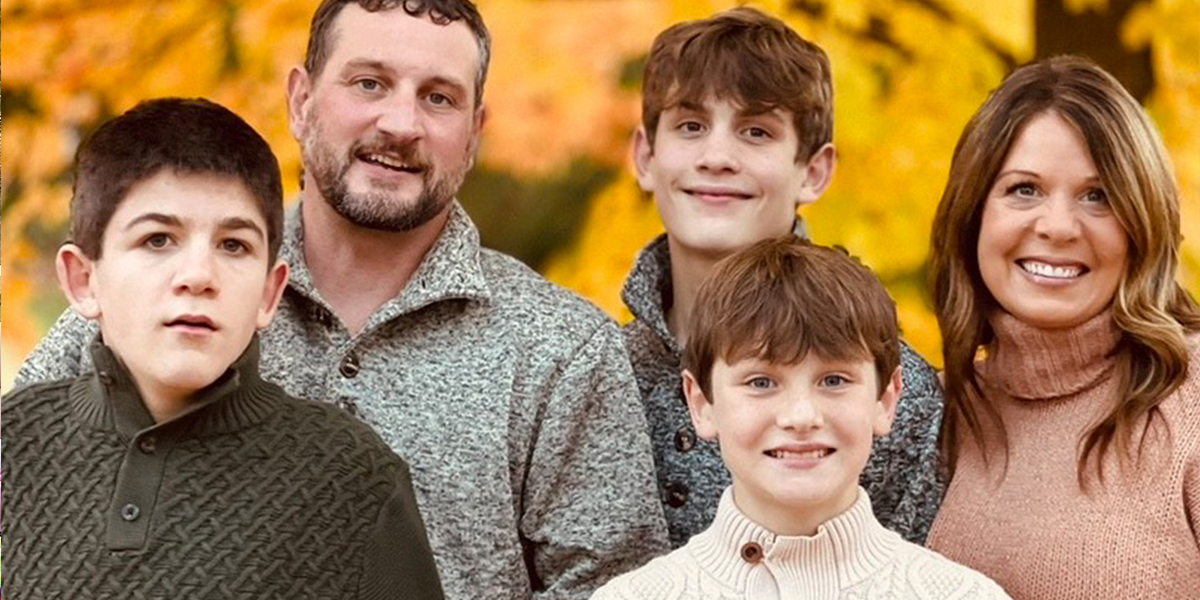 Hear directly from the Hooks family – Parents Cory and Jamie, Trenton (age 17, Type A), and siblings Treyven and Tyson!
Awareness is a huge part of fighting Sanfilippo Syndrome. With awareness comes caring and understanding, which can lead to support and donations for research that can give children with Sanfilippo more good days.
"Family Friday" are a way families and the Foundation help spread awareness, by sharing a window into their family's life. A window that builds understanding and visibility of life with Sanfilippo, the difficult and the uplifting, and everything in between.
This week, we are honored to share the insights and personal perspective of Trenton's family. Trenton is 17 and was diagnosed January 2019.
What is a "life with Sanfilippo" hack that you use all the time?
The perspective of "Live life like you would without Sanfilippo."
What is your day-to-day life like and how does it differ from a family that doesn't have a child with Sanfilippo? How is it also the same?
Our day-to-day life is very different from a family that doesn't have a child with Sanfilippo because I equate having a child with Sanfilippo to having an infant. For example, Trent needs to be fed every 2 hours, diapers changed, and waking throughout the night are just a few ways it is alike. We can't just pick up and walk out the door without thinking of all his needs while we will be out. That often means packing bags. When we travel, we always have to plan for Trent's needs first.
As parents, we are responsible for Trent's mounting needs, around the clock. That can be very overwhelming, especially when we have two other, very active sons. Our future plans all revolve around what Trent's needs might be at that time.
Our life is the same in ways too. Simply because we make sure that it is. We have a large network of friends in our community who keep us very active and include us in their lives. We still vacation, camp, boat, and travel as much as we possibly can. We try to keep our lives as close to normal as we can. We refuse to let Sanfilippo dictate what we can and cannot do. It's always more difficult for us than it is for others, but we strive to give all our kids, and us, the best life we can, despite this diagnosis.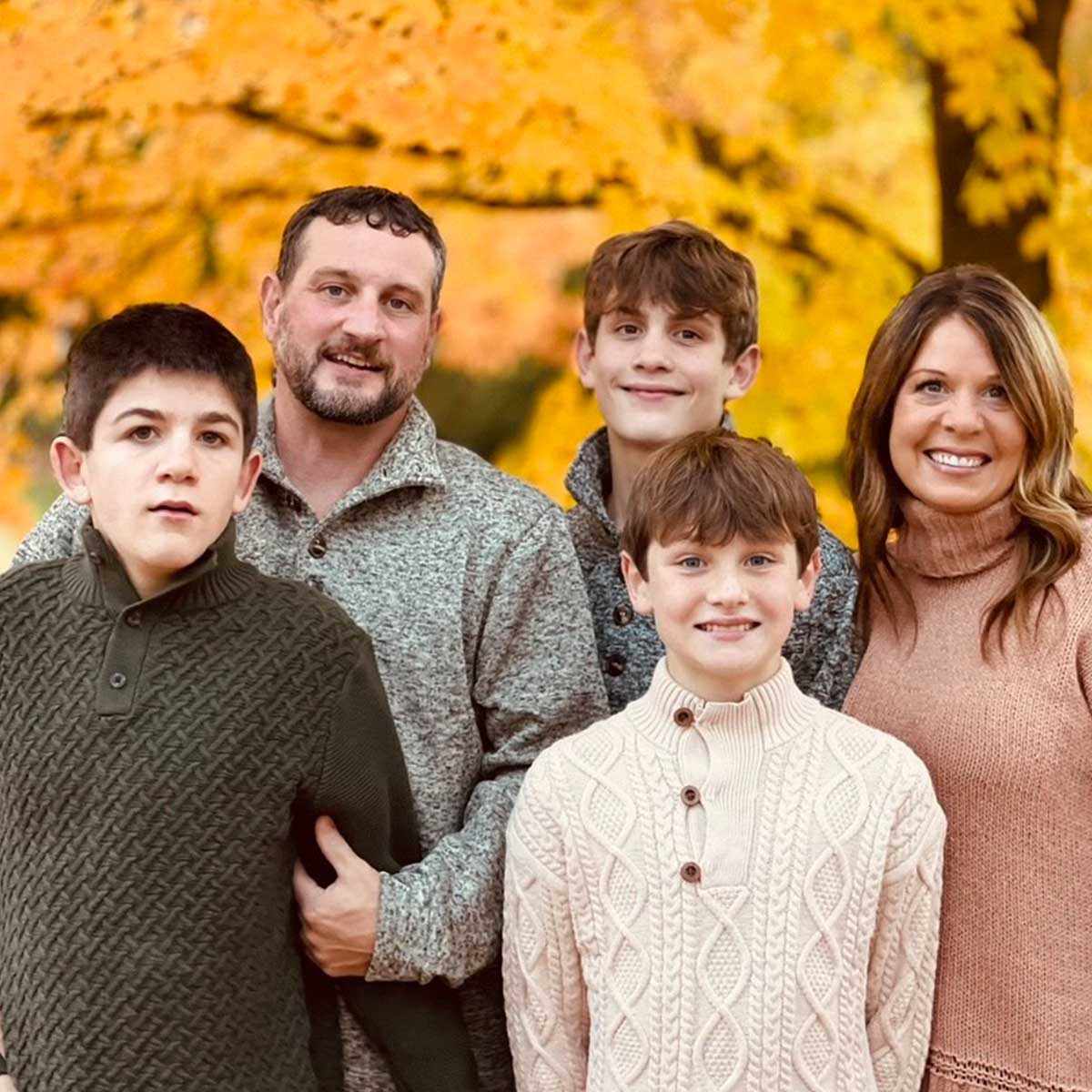 What drove you to get your child/children diagnosed? And what was the diagnosis journey like?
In short, what drove us to get the diagnosis was regression.
We started seeing Trenton lose skills he had, and that became of great concern to us and our doctors. Our journey was a long one. We didn't receive the Sanfilippo diagnosis until Trenton was 13 years old.
At a young age, he had many ear infections, then hearing loss and behavior problems, like most Sanfilippo children. Trenton had his first grand mal seizure at age 8. We received an autism diagnosis at age 11.
Then we saw him lose skills, such as knowing his letters and sounds, being toilet trained, and riding a bike. Speech was also becoming more limited at this time. Following the seizure, we were being seen at Children's Hospital Neurology. When we told them of the regression we were seeing, they became very concerned and referred us to genetics.
We received the diagnosis at age 13. Trenton is 17 now.
Learn more about Trenton and his family: