It's all about passion for the Foundation board, staff, advisors, and partner families. A passion for a new future for children with Sanfilippo. And it fuels us each and every day.
President & Co-Founder
Read His Bio
Glenn is the father of Eliza O'Neill, who was diagnosed in 2013 with Sanfilippo syndrome (MPS III). He and his wife Cara co-founded the 501c3 non-profit Cure Sanfilippo Foundation with a mission to advocate and fund research for treatments or a cure for all Sanfilippo syndrome children.
Since its creation, the Foundation has grown to include more than 90 families of children with Sanfilippo syndrome. This team approach has raised more than $10 million and generated assets of more than $15 million to support the mission and helped fund more than 20 grants around the world so far.
Glenn has spoken in various forums and conferences including NORD (National Organization of Rare Disorders), Rare Genomics Institute, PRIMR Advancing Ethical Research, Sanofi Genzyme, GoFundMe Headquarters, Molina Healthcare, and others. Glenn was the 2017 Sanofi Genzyme Torch Award winner and received the 2017 GoFundMe Trailblazer award. For their work rare disease, Glenn and Cara were awarded the Portraits of Courage Honor by NORD in 2015, as well as being a Tribute to Champions of Hope finalist for Global Genes. In 2017, they received the South Carolina Child Advocate Award from the SC American Academy of Pediatrics.
Despite having a child with a devastating regressive and terminal brain disease, Glenn's believes the Cure Sanfilippo mission will be achieved through kindness, humility, transparency, vulnerability, inspiration, and determination, and has found collaboration with like-minded people and organizations is the key to success.
Chief Science Officer & Co-Founder
Read Her Bio
Cara completed her medical education at West Virginia University School of Medicine and subsequently her Pediatric Residency training at the University of South Carolina. She has worked both in private practice and academic settings. During her tenure as an Assistant Professor of Clinical Pediatrics at the University of South Carolina, she helped train medical students and residents and practiced in a clinic specific to children with special healthcare needs. These uniquely-paired career and life experiences allow her to bridge gaps between scientists, clinicians, industry, and families, helping foster patient-centered research and translational paths forward for rare disease treatments.
She and her husband founded Cure Sanfilippo Foundation after receiving her daughter's diagnosis in 2013. Since then, they have spread awareness around the globe about Sanfilippo syndrome via talk shows, news media, online platforms, and international newspapers. As Chief Science Officer, Cara leads the Foundation's patient-focused research efforts and has presented at international conferences and authored peer-reviewed journal articles. In addition, she collaborates with other non-profit groups on mutual advocacy and research interests, as well as oversees the foundation's funding of external scientific programs.
Dr. O'Neill was awarded the international 2020 Patient Advocacy Leader Award by WORLDSymposium for her exceptional thought leadership and contributions. For their work rare disease, Glenn and Cara were awarded the Portraits of Courage Honor by NORD in 2015, as well as being a Tribute to Champions of Hope finalist for Global Genes. In 2017, they received the South Carolina Child Advocate Award from the SC American Academy of Pediatrics.
VP of Marketing
Read Her Bio
Katie graduated from Miami University (Ohio) with a B.A. in Zoology and a Minor in Business Management. She spent 16 years in the credit union industry, which believes in empowering people through affordable and accessible financial services. Several years were spent serving as an executive for the state trade association, directing the organization's marketing, communications, public relations, membership engagement, and annual membership campaign; providing strategic planning and execution; leading the organization's 501(c)3 as Executive Director; and collaborating on governmental and regulatory advocacy initiatives.
Captivated by the story of Eliza's family in 2014, Katie has been supporting the Foundation and all its families ever since. She served on the Foundation Board from May 2015 to February 2019, upon which she joined as a member of the Foundation staff. Supporting the families fighting to cure Sanfilippo has become a passion for her family.
Development Associate
Read Her Bio
Lindsey earned her B.A. in political science and philosophy at Villanova University and M.Ed. in Higher Education and Student Affairs from the University of South Carolina. Before joining Cure Sanfilippo Foundation, she served as the Volunteer and e-Learning Manager for Girl Scouts of South Carolina.
Lindsey Shealy joined the Foundation team March 2018 and serves as the Development Associate. In this role, she provides volunteer support, assists in fundraising campaigns, and develops local community relationships. Beyond humbled by the Saving Eliza campaign and every parents' advocacy on behalf of their children, she is proud to be a part of the fight to find treatment options for Sanfilippo syndrome.
Lindsey also serves on the board of the Environmental Education Association of South Carolina and loves serving as a foster cat-parent for a local animal shelter.
Meet Our Board of Directors
Board Chair/Treasurer
Read His Bio
Dan received his undergraduate degree in accounting from LaSalle University and a graduate of Villanova's School of Law with a Masters in Taxation.
Dan has more than 20 years of experience and has been VP of Taxation at RenRe since 2015. Prior to that, he was Director in the Tax Practice of PricewaterhouseCoopers in Philadelphia. He also spent 11 years in industry, serving as a Tax Director. Prior to his time in industry, Dan spent almost three years at Coopers and Lybrand serving domestic and multinational corporate clients.
Dan has extensive experience in accounting for income taxes, due diligence reviews, corporate tax planning and restructuring, international tax planning, tax compliance and state and local tax planning, which he applies in his role on the Foundation board. Dan has been a guest speaker at various tax forums sponsored by PricewaterhouseCoopers and the Pennsylvania Institute of Certified Public Accountants.
Board Secretary
Read Her Bio
Shelby Leonardi is a legal writing instructor at the University of South Carolina School of Law in Columbia, South Carolina. Prior to beginning her teaching career, Shelby practiced at Nelson Mullins Riley & Scarborough in Columbia. She also served as a law clerk to both a federal district court judge and a federal magistrate judge in the District of South Carolina. Shelby received her B.A. in journalism from Marquette University in 1999 and earned her J.D. from the University of Notre Dame School of Law in 2002.
Shelby's passion for seeking a cure for Sanfilippo syndrome was ignited in 2013 when Eliza O'Neill was diagnosed with the disease. Shelby witnessed first-hand the effect the devastating news had on Eliza's family, but also saw how important hope related to research and clinical trials can be for the impacted families. She is proud to be a board member of Cure Sanfilippo Foundation because the organization is supporting ground-breaking research in search of a cure for Sanfilippo syndrome.
Board Member
Read Her Bio
Faith received her B.A. in History with a Secondary Education Certification in 2005 and Masters of Education in 2007 at the University of North Carolina, Wilmington. She taught high school for several years and currently oversees the business end of Blue Sky Tree Care. She keeps the books; handles bills, taxes, and insurance; and works with the accountant. Additionally, she provides support to her husband's small business.
Her youngest daughter is only 16 days younger than Eliza, so the "Saving Eliza" story hit very close to home. Since then, she has provided support to the Foundation in multiple areas, including public relations, business management, and fundraising development.
Board Member
Read Her Bio
Valerie is a psychology and education researcher from Spring, Texas, with a BA and MA in Psychology from Marietta College and a EdD in Higher Educational Administration and Educational Leadership from Sam Houston State University. Her research areas include social influence, social identity, social behavior, and coping strategies. She has presented her research at the national and international levels and her work has been published in several academic journals.
Valerie became a rare disease advocate following the diagnosis of her son Will with Sanfilippo syndrome in 2015. She co-founded "WILLPower," a Texas awareness and advocacy group working to raise the public profile of Sanfilippo syndrome and the funds to support research. Together, she and her husband, Tim, focus on coordinating local WILLPower events while also prioritizing Will's care and quality of life to create lasting family memories.
Board Member
Read His Bio
Benjamin graduated from McGill University in 2008 with a degree in Mining Engineering. He worked for Golder Associates as an underground mine planning and design engineer. In 2012, he left engineering to turn his passion for photography into a full-time career. Benjamin has since gone on to produce world-renowned epic photography and art that has received critical acclaim and coverage from top media outlets.
Benjamin has been a major part of Cure Sanfilippo Foundation's mission, starting back in early 2014. A complete stranger at the time, he answered an e-mail asking for advice on creating a "viral video." He volunteered his vision and skills and created the original three-minute viral video and follow-up videos. These videos have raised more than $6 million, more than half of all funds raised by the Foundation, allowing it to fund clinical trials and cutting-edge research.
Board Member
Read His Bio
Adam Shaywitz, MD, PhD, received his degrees from Harvard Medical School and trained in adult medicine at Massachusetts General Hospital. He subsequently pursued a fellowship in endocrinology, diabetes, and metabolism jointly at the Beth Israel-Deaconess Medical Center and Joslin Diabetes Center where he concurrently pursued postdoctoral studies in molecular physiology.
Adam is Chief Medical Officer (CMO)-in-Residence at BridgeBio Pharma, where he currently serves as CMO for three subsidiary companies: CoA Therapeutics, Aspa Therapeutics, and Adrenas Therapeutics.
Prior to BridgeBio, he spent five years at BioMarin Pharmaceutical as an Executive Director in the Clinical Sciences group. While at BioMarin, Adam developed, designed and led natural history and clinical studies for Sanfilippo syndrome. Additionally, he played a key role in developing a number of programs aimed at treating a broad range of diseases, including other lysosomal storage disorders. During his tenure at BioMarin, Adam also worked closely with the research and business development teams to develop and broaden the pre-clinical and clinical pipeline.
Meet Our Scientific & Physician Advisory Committee
Timothy Wood, PhD
Assistant Professor, Pediatrics-Clinical Genetics and Metabolism
University of Colorado, School of Medicine
Jeffrey Esko, PhD
Distinguished Professor, Department of Cellular and Molecular Medicine
University of California, San Diego, School of Medicine
Jan Nolta, PhD
Professor, Institute for Regenerative Cures
University of California, Davis, School of Medicine
Gustavo Maegawa, MD, PhD, FABMG
Associate Professor of Pediatrics
Columbia University
Nicole Muschol, MD
Lysosomal Disease Unit
University of Hamburg, Medical Center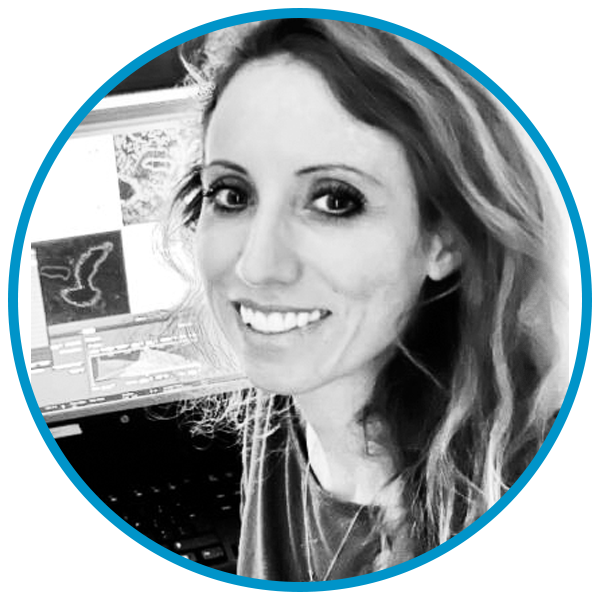 Leah Reznikov, PhD
Associate Professor, Department of Physiological Sciences
University of Florida, College of Veterinary Medicine
PHYSICIAN ADVISOR
Debbie Greenhouse, MD, FAAP
RESEARCH PROJECTS COORDINATOR
Elise Drake-Esposito, PhD
Meet Our Family Committees
Newly Diagnosed / Onboarding Committee
Elizabeth Dewaghe
Ashley Haywood
Amanda O'Neal
Josephine Shamaly
Katharine Sink
Social Media & Storytelling Committee
Brandi Amburgey
Jessica Haywood
Nikki Lee
Jennifer Sarkar
Kelly Wallis
Family Engagement Committee
Cecilia Donati
Erica McKenzie
Erin Laughlin
Shea Laughlin
Erin Stoop
Christin Ulrich
External Stakeholders Committee
Elise Esposito
John Merrick
Tyler Stoop
Shawn Walsh
James Wu
Funding the Mission / Awareness Committee
Kayla Bucknell
Sara Burroughs
Michael Dobbyn
Jennifer Kelly
Theresa Wacker
Cure Sanfilippo Foundation is powered by families.
The Foundation's success is because of more than 90 Sanfilippo partner-families globally, who choose to fundraise and advocate under the Foundation's mission and umbrella to help end this disease. This Foundation belongs to them.
Ultimately, it's up to us and the hundreds more supporting the same mission around the country and world to drive and fund the research for treatments and a cure.