"I've never heard of Sanfilippo Syndrome!"
You've likely heard this from family, friends, teachers, and even therapists and physicians.
Here are some materials the Foundation created to help you raise awareness of and understanding about Sanfilippo Syndrome.
Informational Handouts About Sanfilippo
Use these Foundation-created informational material to inform about and raise awareness of Sanfilippo Syndrome.
Family Fact Sheet
A one-page handout has been created for each of our partner families. It contains information about Sanfilippo and the mission to find a cure.
Mission Booklet
This booklet outlines the Foundation's mission, vision for achieving it, history, and projects funded, underway, and on the horizon.
Physician Handout
Information to take to your physician about Sanfilippo Syndrome and how to test for it. A great starting place for physicians unfamiliar with it.
World Sanfilippo Awareness Day
World Sanfilippo Awareness Day, Nov. 16 each year, is about spreading awareness and sparking conversations globally about Sanfilippo Syndrome, a disease few have heard of.
This special day of awareness is in honor of the children around the world living with Sanfilippo Syndrome today and those who have passed away. It honors the families of these precious children.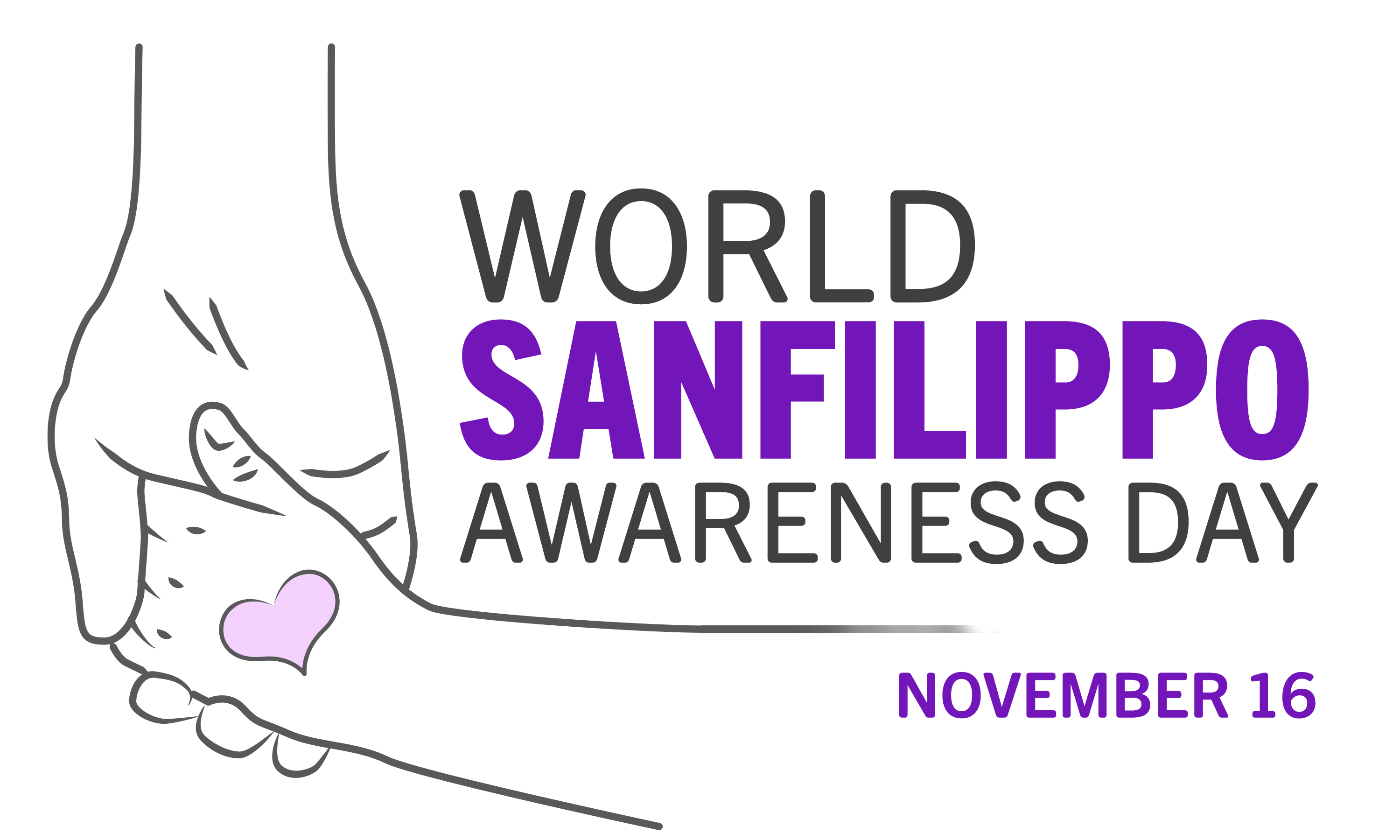 Wear Your Heart on Your Sleeve … Literally
The Foundation's online store has all sorts of gear and swag for spreading awareness about Sanfilippo Syndrome. Additionally, we can work with your family to create a boutique of apparel just for your family that you can share with your supporters. See an example here.
If your family would like an online boutique store so family, friends, and supporters from anywhere can wear your gear, reach out to Contact@CureSanfilippoFoundation.org and let's get started.