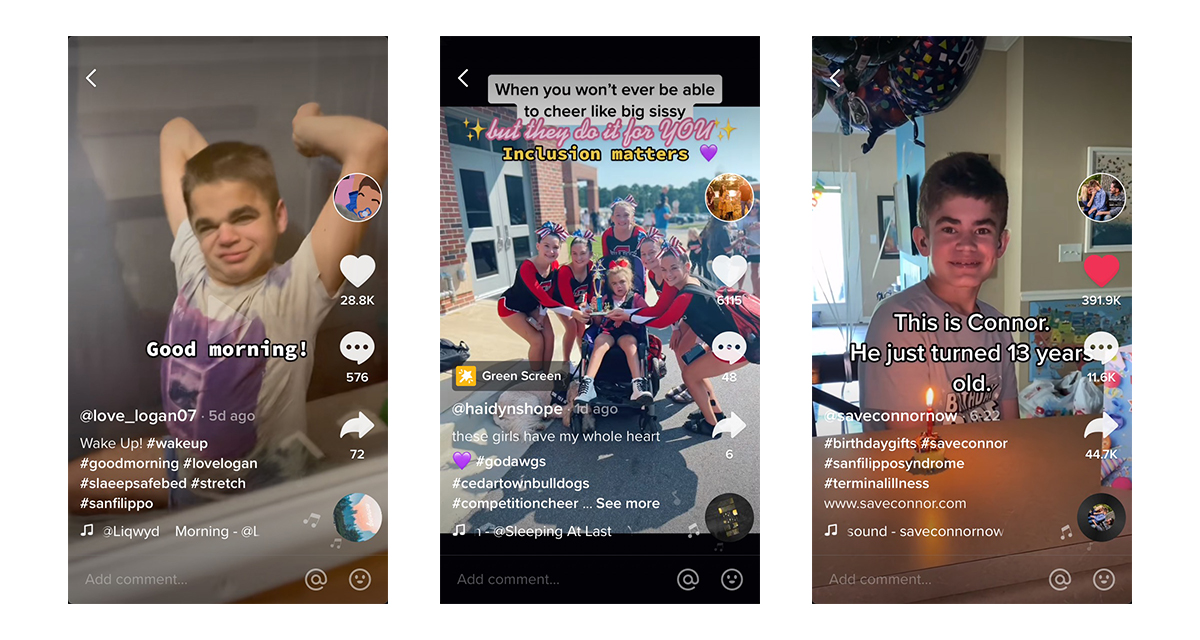 Families seizing new opportunity to create awareness about Sanfilippo
TikTok has become a booming social media platform for people sharing all sorts of content, including families of children with Sanfilippo.
Many families have grown significant followings as people learn about their lives with Sanfilippo and their wonderful children. One mom, Noelle Pacl (@Love_Logan07) has more than 1.5 million followers of her account, which she started just earlier this year. She shares the daily life of her son Logan Pacl and answers people's questions about living with Sanfilippo.
Cure Sanfilippo Foundation also took the plunge earlier this year and created a TikTok account, @CureSanfilippo. We are slowly building our content and excited about TikTok's ability to reach more people and spread awareness about Sanfilippo Syndrome and need for continued research to find a cure.
Follow the Foundation on TikTok: @CureSanfilippo
Sanfilippo families to find on TikTok
Many families of children with Sanfilippo Syndrome are sharing what it's like living with Sanfilippo. These are some families whose TikTok accounts largely dedicated to raising awareness about Sanfilippo. They frequently post about their perspective and life as caregivers, answers questions about how Sanfilippo impacts their families, and let you glimpse their lives, the good parts and the hard ones.