Get to know the Means family – Mike, Jen, Abigail and Sadie!
Find out what the past year has been like in their lives with this week's Family Friday.
Get a glimpse into living with Sanfilippo Syndrome through the Means family's honest and insightful perspective. The Means family lives in Kentucky.
Abigail is 10
and was diagnosed with Sanfilippo in January 2015.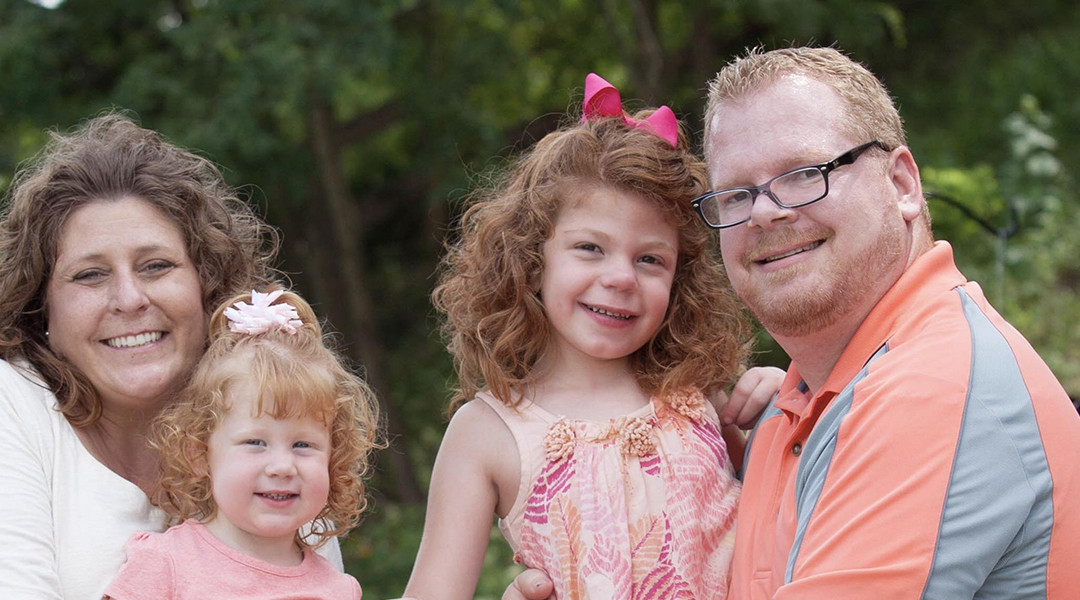 What has been going on in your family and for your child in the past year? What have been hard parts? What have been bright spots?
The past year has been one of the best years we have had with Abigail in a long while. COVID allowed our family to be in isolation together. Abigail was only exposed to select people, so she has been healthy and out of the hospital. This is an amazing blessing as Abigail spent weeks in the hospital between November 2019 and March 2020.
Abigail was selected to participate in a clinical trial this year. We were so happy about this opportunity but the reality is that. traveling with a Sanfilippo child is very difficult. She struggles with with incontinence issues, feeding issues, as well as hyperactivity which is particularly challenging on an airplane.. During this time we saw positive changes in Abigail and that has given us hope that we can help her have a better quality of life.
Abigail was diagnosed at 4 and is now 10. We try not to focus on the fact that she is nearing the average life expectancy for children with Sanfilippo. We pray daily for a cure for our precious child.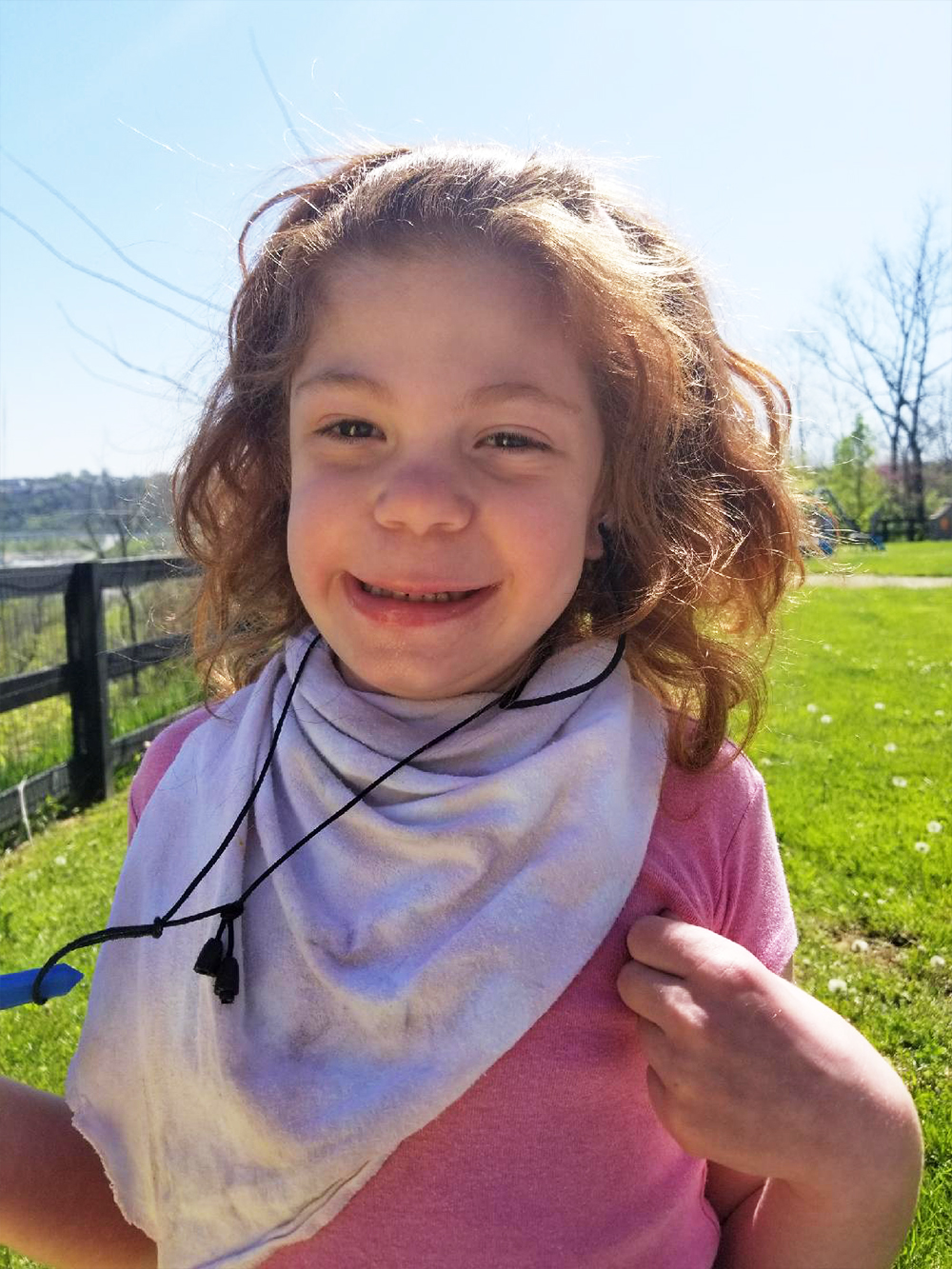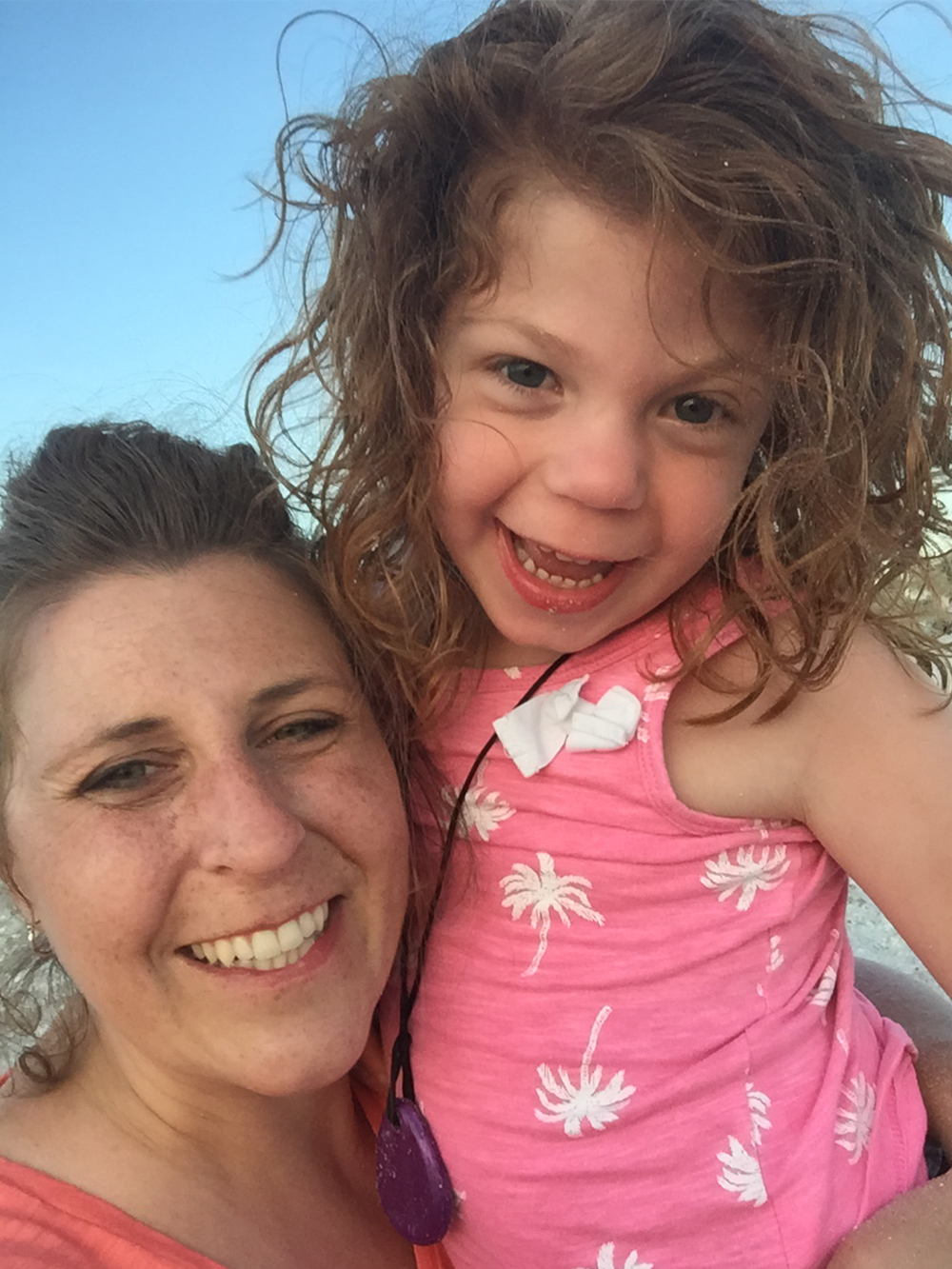 What is your child like today, compared to when they were diagnosed?
Abigail was a child full of complete, unconditional love. Her smile and laughter filled every room she was in. Every person that was a part of Abigail's life loved her immediately. She was very engaged and obedient. When our second child Sadie was born, Abigail loved her dearly. She would sit and watch Sadie in her swing. As Sadie got bigger, Abigail and Sadie would chase each other around the house; Sadie running in her walker and Abigail riding her tricycle.
Right before Abigail's 4th birthday, we began to see foggy sadness in her eyes. She began to act out and forget things. She lost part of her hearing and began to be confused. Two weeks after my father-in-law passed away, on January 13, 2015, we got the devastating diagnosis of Sanfilippo Syndrome for Abigail. It was a nightmare that we couldn't wake from.
Abigail stopped talking just before her 5th birthday. Currently, Abigail can no longer eat by mouth. She can no longer walk or stand. Abigail is in pain, and many times it is hard to locate her discomfort because she is no longer verbal. We have almost lost Abigail to pneumonia, as well as the flu. What used to be a "normal" family with usual growing issues has become a life full of constant worry of when "the day" will come that we will lose her.
What is one thing people would be surprised to know about living with Sanfilippo?
We have been living with Sanfilippo for 6 years. Over the years, people have been surprised at many things, but the greatest is how loving and comforting Abigail is. Just holding her sweet hand or snuggling like she is a baby makes all thing right. Abigail's love is like the unconditional love of Jesus Christ.
Follow the Means family to keep up with their journey: