Get to know the McKenzie family – Kirk, Erica, Garrett, Reagan, and baby Ava on the way!
Find out what the past year has been like in their lives with this week's Family Friday.
Get a glimpse into living with Sanfilippo Syndrome through the McKenzies family's honest and insightful perspective.
The McKenzies lives in Georgia. Reagan is 6 and was diagnosed with Sanfilippo in December 2018.
What has been going on in your family and for your child in the past year? What have been hard parts? What have been bright spots?
Reagan has definitely been holding her own. Due to the pandemic, she did slightly regress some. But thanks to her wonderful occupational therapist, she got her back in therapy very quickly to help regain some of her lost speech and mobility. Thankfully, Reagan's been able to go to school full-time since September, so keeping her on a routine has been great.
Unfortunately, due to global travel restrictions, we have not been able to travel back-and-forth to Barcelona for Reagan's clinical trial. We're hoping later this year we can resume going back and forth.
Reagan also started having some absence seizures earlier last year at the start of COVID, but we are so grateful for our wonderful children's hospital, Children's Healthcare of Atlanta. They got her on the right meds, and we've only had one small seizure flare up in a year.
We are also so glad that we got to visit with a few Sanfilippo families over the course of the year as well. It's always so nice to get together with people who just understand what you're going through.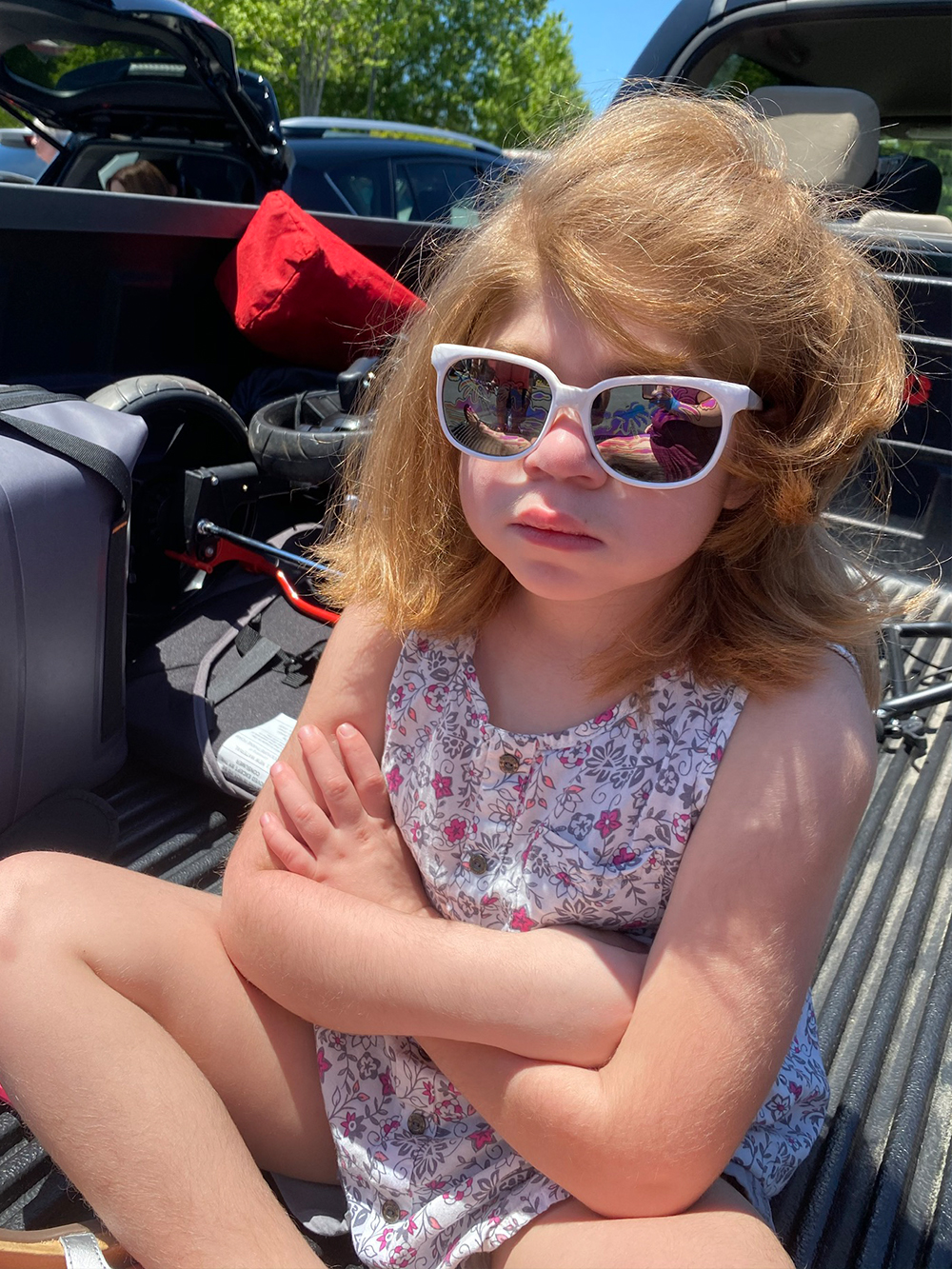 What is your child like today, compared to when they were diagnosed?
Thankfully, Reagan does sleep through the night, unlike when she was first diagnosed. She still loves to sing songs, watch her iPad, and run around in the yard. Unfortunately, she's starting to only sing bits and pieces of songs, instead of the full song through. But some of her speech has improved and she's actually been using longer sentences and new words or phrases!
What is one thing people would be surprised to know about living with Sanfilippo?
Living with a child with Sanfilippo is not only challenging but it's rewarding at the same time. There are times that she can be so aggressive that me or Kirk just don't know what to do, but once we calm her down she's the most-loving child and gives the best hugs and tells us she loves us.
Follow the McKenzies' journey