Get to know Loralei and her family – mom Brandi, stepdad Cody, brothers Brayden and Blayne, and sister Sierra!
Find out what the past year has been like in their lives with this week's Family Friday.
Get a glimpse into living with Sanfilippo Syndrome through their family's honest and insightful perspective.
Loralei and her family lives in Kentucky. Loralei is 5 and was diagnosed with Sanfilippo in February 2020.
What has been going on in your family and for your child in the past year? What have been hard parts? What have been bright spots?
It's been 14 months since we received the diagnosis of Loralei's Sanfilippo, so this first year has been full of ups and downs. Lots of changes and trying to accept that our life has come to this.
Loralei has had several tests this year and trips to the doctor. They have extended her leg braces to her knees. She has hearing aids for both ears now. Many other smaller things. Lots of really bad conversations about where we go from here.
But we have also had some wonderful moments! We celebrated our very first Sanfilippo Awareness Day [Nov. 16]! We made some extremely special family moments that will never be forgotten.
Loralei has been granted a "Make A Wish" wish, but we haven't gotten to do it yet. She has had better nights with sleep the last couple months, thanks to our wonderful home nurses and our working so hard to make sure she is comfortable!
Our greatest blessing this year has been that Loralei and I (Momma) were baptized together! It was the most amazing, beautiful moment I could have ever ask for.
Both of them are very happy after all. They love to be around each other and have great support from their brother Casper. We try as a family to make the best of each day and cherish every moment and hug our children.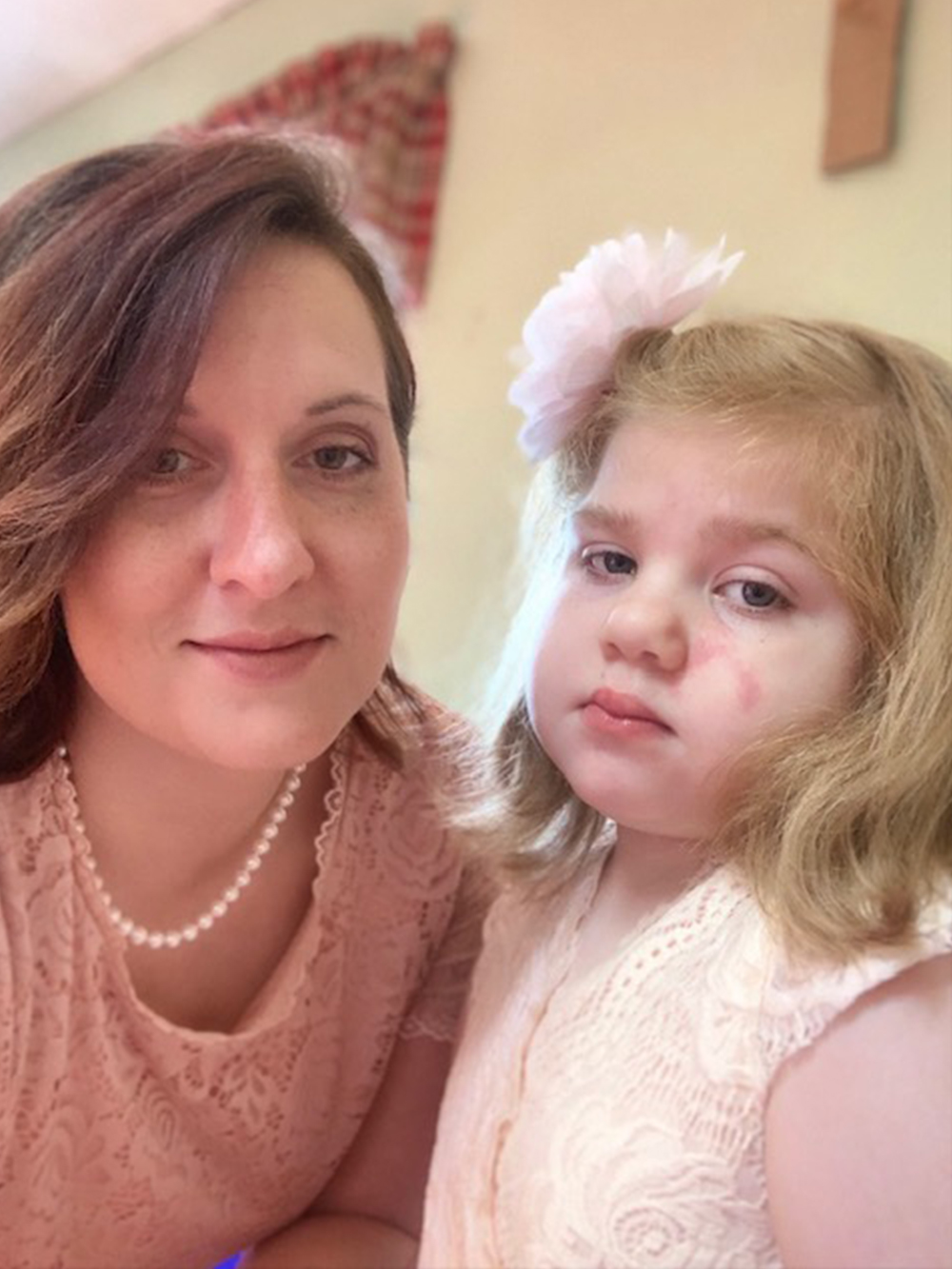 What is your child like today, compared to when they were diagnosed?
There has definitely been a decrease in Loralei's mental and physical state. It has been extremely hard to watch the falling becoming so much more. Our biggest struggle and worry at this moment is that she is choking more, and that fear has taken over a lot for us.
What is one thing people would be surprised to know about living with Sanfilippo?
No day is ever the same. You can never plan or prepare for what you think your day should be or what you want it to be.
Learning to take life not just day by day, but hour by hour is definitely something to get use to too.
Unpredictability.