Get to know the Talbert family – Jeremy, Christina, Carson, Ryan, Lucas, and Parker!
Find out what the past year has been like in their lives with this week's Family Friday.
Get a glimpse into living with Sanfilippo Syndrome through the Talbert family's honest and insightful perspective.
The Talbert family lives in North Carolina. Parker is 8 and was diagnosed with Sanfilippo in July 2014.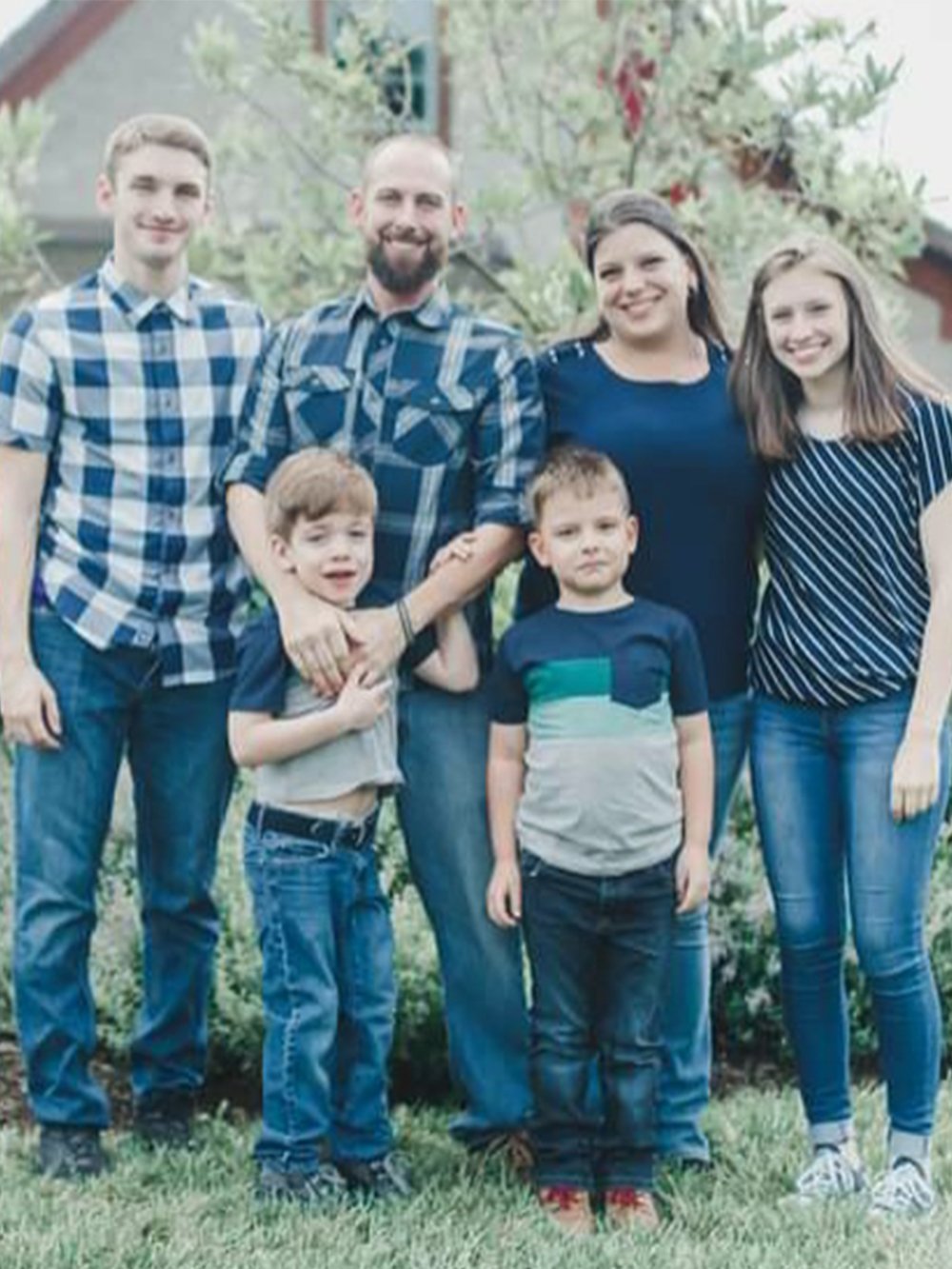 What has been going on in your family and for your child in the past year? What have been hard parts? What have been bright spots?
This past year has been rough for our family.
Parker started choking on liquids and some solid foods. He started losing weight.
He had to get a feeding tube placed in January we have to constantly keep an eye on him so he won't pull it out.
This is a new transition of Sanfilippo that our family will have to adapt to.
Some good things that's happened is that Parker is putting on weight again and he seems so much happier now.
What is your child like today, compared to when they were diagnosed?
Before Sanfilippo has taken over, Parker used to have a 50-word vocabulary and he could do puzzles and run without assistance.
Now that Parker is older, he has lost all of his words. He'll make noises sometimes and pull into what he wants. He has to have a stroller now; his legs get tired very easy.
What is one thing people would be surprised to know about living with Sanfilippo?
Having a child with Sanfilippo is like having a baby throughout their whole life. He'll always be in a diaper, and any food he does eat, we have to puree it. The older he gets, the younger his chronological age is.
Follow the Talberts to keep up with their journey