Get to know the Haywood family – Jason, Ashley, and Sadie!
Find out what the past year has been like in their lives with this week's Family Friday.
Get a glimpse into living with Sanfilippo Syndrome through the Haywood family's honest and insightful perspective.
The Haywood family lives in North Carolina. Sadie turned 5 in last month and was diagnosed with Sanfilippo in June 2016, just months after she was born.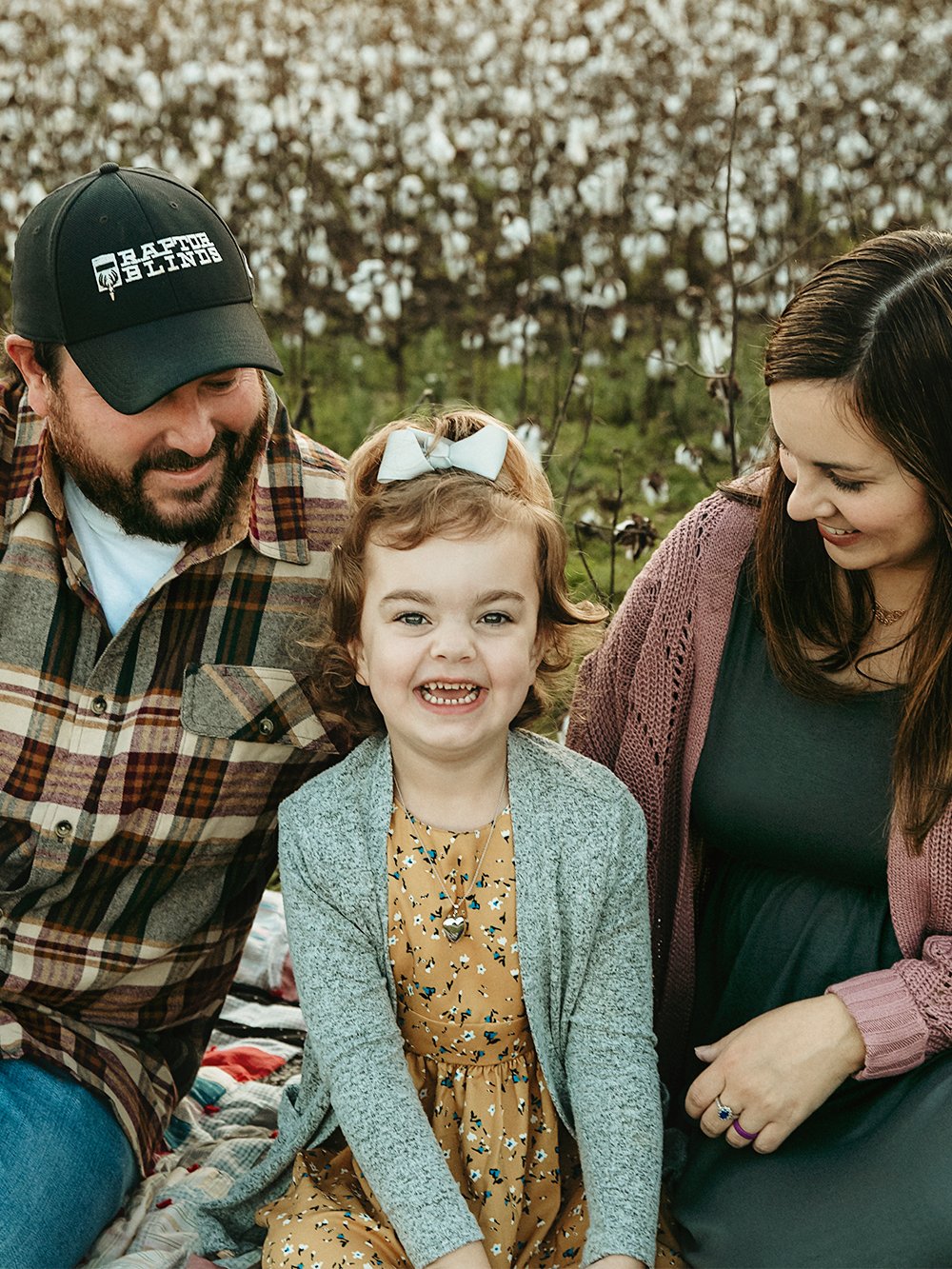 What has been going on in your family and for your child in the past year? What have been hard parts? What have been bright spots?
In September 2019, (a few months before the pandemic), Sadie was 3-years-old and had been receiving her clinical trial infusions weekly for six months. She was thriving and learning new things every day. She started pre-school and was loving the opportunity to interact with other children her age.
As we all know, six months later the world stopped and schools, businesses, and our general way of life changed. Sadie's pre-school was no different, it shut down March 2020 shortly after Sadie turned 4 and she hasn't been back since.
We were immediately concerned that she would lose valuable time to learn and socialize with peers; however, we were fortunate to continue with her therapists and found a wonderful tutor offering in-home services.
Quarantine has allowed us to spend more time together as a family, although Sadie very much misses being able to go to restaurants and shopping and so many other social interactions.
COVID has had a major impact on all of us, but for children with Sanfilippo, it has stolen one of their very few years.
We're fortunate that Sadie was very happy and healthy over the last year, but we missed out on so many memories that are irreplaceable. We have been able to make some safe road trips so we're grateful for that.
A major achievement has been that Sadie has not missed any doses of her clinical trial infusion due to the pandemic. We are still making the weekly trips to UNC Chapel Hill for that, and she just recently had her 100th infusion. Unfortunately, that study is slated to end April 2021 due to the drug company divesting it, and we are again so worried and concerned about her future.
There are treatments on the horizon, but we don't know if Sadie will be eligible or if they will happen in time for her. There is always so much unknown with this awful disease.
What is your child like today, compared to when they were diagnosed?
Compared to most children with Sanfilippo, Sadie was diagnosed early in life, when she was only three-months old. At birth, she had some breathing difficulties that resulted in a brain hemorrhage and multiple surgeries. Thankfully, she quickly rebounded from those issues and was basically just like any other baby.
Because we knew about her Sanfilippo diagnosis early on, we were hyper-aware and attentive to her developmental milestones. She started various therapies very early.
Due to her health issues at birth, combined with her Sanfilippo diagnosis, we were not sure if Sadie would ever walk or talk. So we've been very excited when we've seen her consistently meet the major milestones: learning to talk, to walk, to count and say her ABCs, to talk in complex sentences and make jokes.
We think so much of this is due to her receiving the enzyme-replacement therapy infusions for the past two years at a crucial age when most Sanfilippo children begin to show signs of decline.
While Sadie may not be exactly like your average 5-year-old, we know she is miles ahead of where she would be without the weekly infusions and all the extra support she gets from her tutor and therapists.
What is one thing people would be surprised to know about living with Sanfilippo?
While living with Sanfilippo is heartbreaking and full of dread, it's also full of joy. We cherish each moment and each positive milestone hit. Sadie doesn't know about her disease and is just so happy to be surrounded by her loved ones. Her love and joy gives us the strength it takes to fight this disease. We don't know exactly what the future looks like, but we know we will do anything to keep Sadie happy.
Follow the Haywoods to keep up with their journey