Today is a day that includes you
You are more than just a donor to us. You are a cherished part of the Sanfilippo community, and today the community is celebrating World Sanfilippo Awareness Day!
Today is dedicated to the power of spreading awareness and sparking conversations about Sanfilippo Syndrome on a single day with a united voice. Together, we amplify our united mission to the world: to give children a chance at LIFE by curing Sanfilippo Syndrome.
You can be a part of the global voice raising awareness today about Sanfilippo by sharing your "hands of hope" on social media. Take a photo of you holding the hands of someone precious to you and post it with the following message:
I'm sharing this #HandsOfHope photo to support all the children suffering from Sanfilippo Syndrome, a degenerative and fatal brain disease. I support the research in a quest for treatments and a cure. Please post your own photos holding hands with the ones you love. #WorldSanfilippoDay #wsad2020
Today is also my daughter Eliza's 11th birthday.
It's hard to think of how long it's been since many of you started with us. It seems like forever ago that Eliza was turning 4 and we were starting this fight, and you were by our side. It also seems like the blink of an eye. And you're still here, along with many others who have joined this cause. Each and every one of you has carried us and continues to.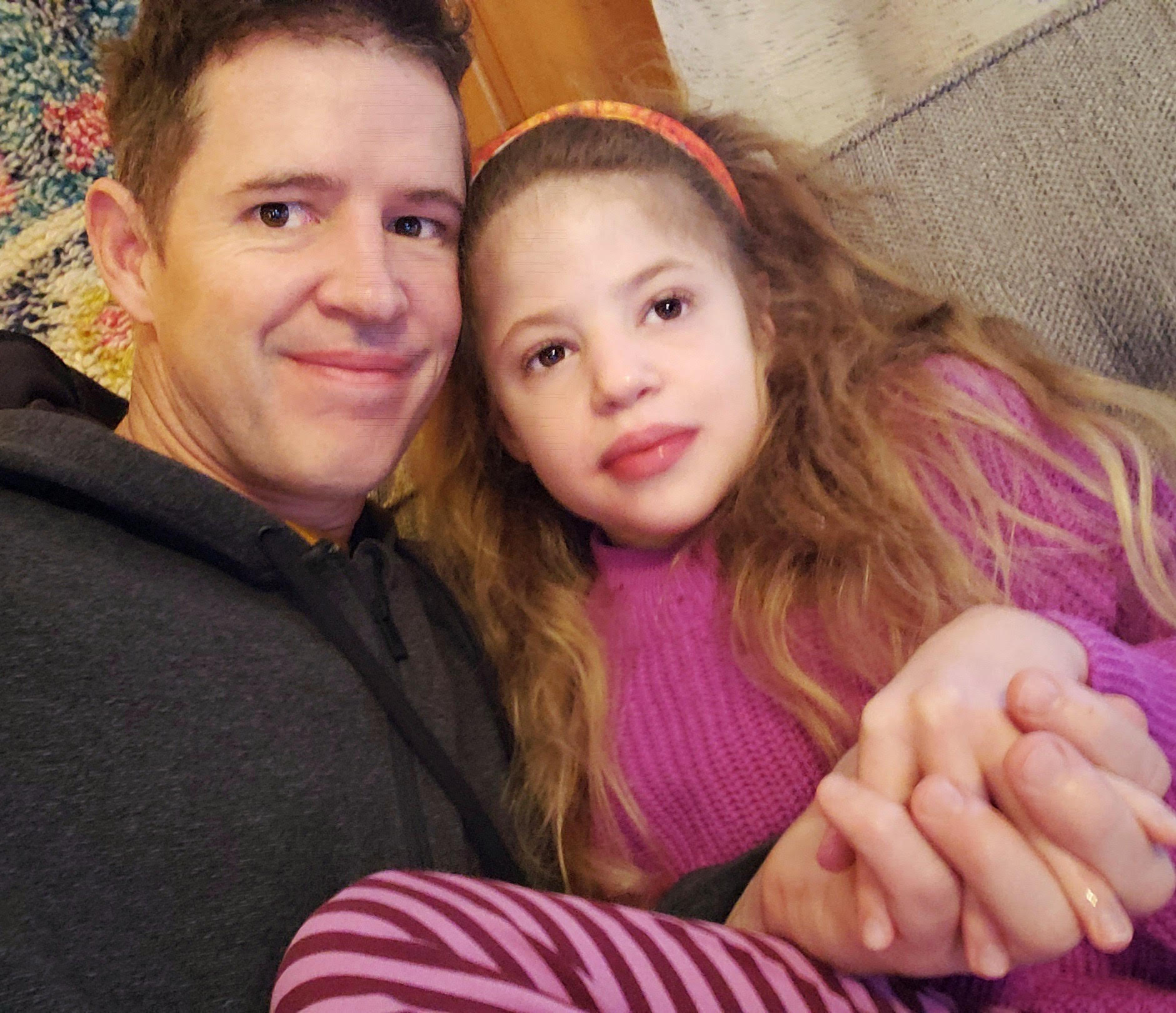 The years have not been easy on Eliza, nor any child with Sanfilippo. The research and clinical trials show promise, but it takes time to try things, wait for results, revise and adjust, and try different and better things. It's why they are called "clinical trials." It's why your funding is so helpful. You are building a cure and we are learning each and every day.
We are blessed to still have Eliza with us. And we are blessed to see her smile still, although not as often. It's amazing to see her light up when she sees her favorite shows, like School House Rock, or her favorite songs like "We are Young." She runs around the house, laughing and vocalizing with all the LIFE in the world. I'd give anything to keep holding her beautiful, tender, warm hands. Just for a bit longer.
Thank you for your support in the past, today, and in the future. You are turning hope into action.
Glenn O'Neill