It Takes a Community
To achieve a cure, it takes families, researchers, clinicians, biotechs, and organizations working together. We are proud to be a part of this community and to help bring it together.
Get to Know the Community of Families.
Many Sanfilippo families work together with our Foundation to raise awareness and significant funding toward our annual fundraising goals.
We Keep Families Connected to Research and Fundraising.
We coordinate regular "Family Conference Calls" (typically every quarter) where we share the latest information, largely the progress of research and clinical trials, as well as current fundraising and awareness strategies and support.
We Are a Part of The Research & Advocate Community.
Cure Sanfilippo Foundation is proud to participate in multiple research groups and support the work of partner organizations.
Registration is open for ADVANCE 2022: Sanfilippo Community Conference! A virtual conference on July 7-8, bringing together families and caregivers, scientists and researchers, clinicians and therapists, advocates, biotechs, and supporters. All to engage and advance...
read more
Collaborations & Partner Organizations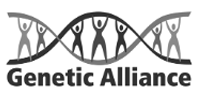 We Press For Research Findings To Be Shared.
The research we fund: We do our best to hold the researchers to standards of sharing their findings so others may build upon it, enabling a cure faster.
We Encourage Families to Join the Global Registry
The more the patient population for Sanfilippo Syndrome is represented fully in a registry, the more interest there will be from industry to pursue and develop treatments. That's why we fully inform our families about the existence of the Global MPS/ML Registry called Connect MPS.
If you are a new family or existing family with a child with Sanfilippo Syndrome, please make sure your child is registered.