The Basics
Tyler and Erin Stoop, the parents of 3-year-old Olivia (nickname "Liv"), are hoping that a viral video called "Saving Liv" will help fundraise for research that could lead to a clinical trial for children with Sanfilippo Type B.
People from around the country and world, most of whom are strangers, are watching the video and are donating to help the research happen. They are helping Liv race against this rapidly-degenerative disease that is impacting her every second of every day.
Research is her only chance to live. The video and fundraiser are at SavingLiv.com.
Press Releases & Website Articles
The Milawukee-area community continues to rally around the Stoop family and its fight to save their daughter Olivia. Olivia has Sanfilippo Syndrome, a terminal degenerative disease in children that currently has no FDA-approved therapy or cure. But there is research...
read more
For Media Outlets
Saving Liv Photos
High-resolution files of the following photos, plus additional professional and personal photos, are available for use in your content. Access and download the images at this link. Please include photo credit to Traci Stoop, Stoop Images, for the images with "Traci Stoop Photography" noted in the file name.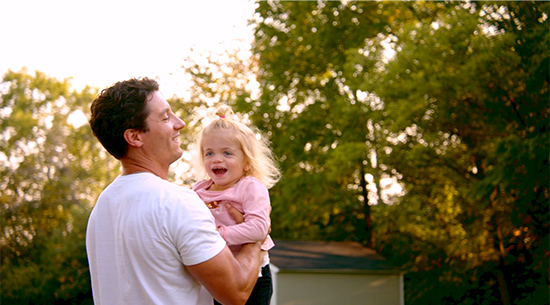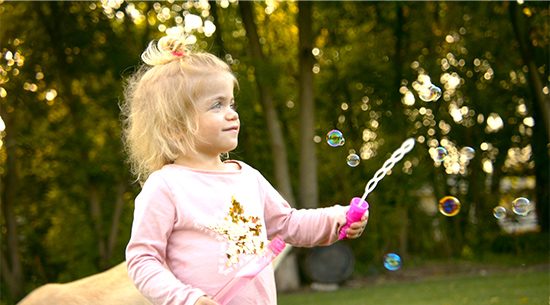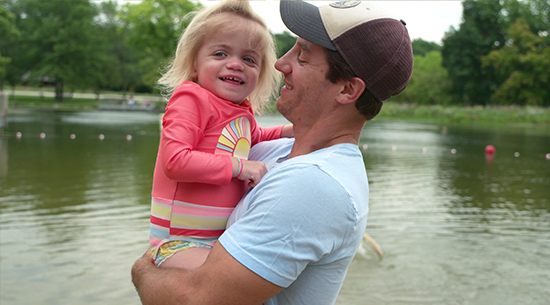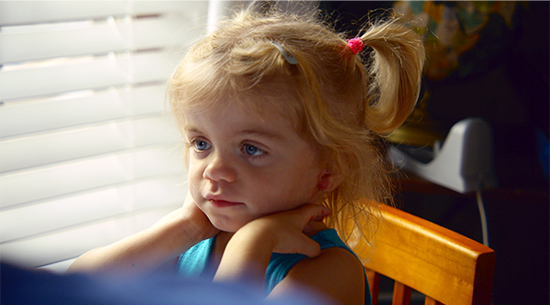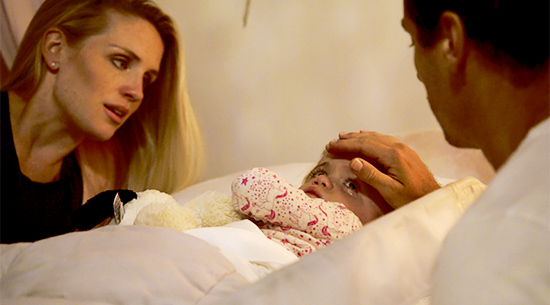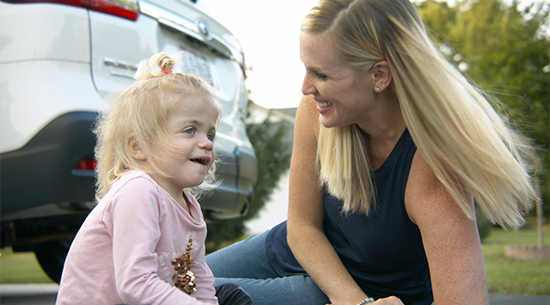 Contact Information
If you are interested in more information about the Saving Liv campaign, the promising research, or Sanfilippo Syndrome, experts are available to speak with you. Email Katie Walton at Katie@CureSanfilippoFoundation.org if you would like to connect with them.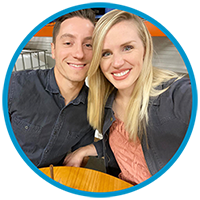 Tyler & Erin Stoop, Parents of Olivia
Available for interview to discuss Olivia, the journey to diagnosis, and "Saving Liv" campaign
Tyler and Erin live in the Milwaukee, WI, area with their daughter Olivia and son Liam. Tyler studied biomechanical engineering at Marquette University and received his Doctor of Pharmacy (PharmD) from Midwestern University. Tyler currently works as a Senior Medical Liaison for a global pharmaceutical manufacturing company. Erin is a graduate of University of Wisconsin-Madison, where she completed her undergraduate studies and earned her Doctor of Pharmacy (PharmD). Erin works currently as a pharmacist at a Milwaukee-area hospital. Tyler and Erin met and married in 2018.
Glenn O'Neill, President & Co-Founder, Cure Sanfilippo Foundation
Available for interview via Zoom to discuss the Foundation, research on Sanfilippo, and the "Saving Liv" campaign
Glenn is the father of Eliza O'Neill, who was diagnosed in 2013 with Sanfilippo Syndrome (MPS III). He and his wife Cara co-founded the 501c3 non-profit Cure Sanfilippo Foundation with a mission to advocate and fund research for treatments or a cure for all Sanfilippo Syndrome children. He believes the mission will be achieved through kindness, humility, inspiration, and determination … and has found collaboration with like-minded people and organizations is the key to success.
In nine years, the Foundation has grown to include more than 115 partner-families of children with Sanfilippo Syndrome and helped fund more than 35 grants around the world, leading to three clinical trials for children, so far.
Glenn was the 2017 Sanofi Genzyme Torch Award winner and received the 2017 GoFundMe Trailblazer award. Glenn and Cara were awarded the Portraits of Courage Honor by the National Organization of Rare Disorders in 2015, as well as a Tribute to Champions of Hope finalist for Global Genes. In 2017, they received the South Carolina Child Advocate Award from the SC American Academy of Pediatrics.
Talking Points:
ABOUT SANFILIPPO:
Sanfilippo Syndrome is like Alzheimer's, but in children.

Sanfilippo Syndrome is a terminal, degenerative disease that causes children to lose all the skills they've gained, suffer seizures and movement disorders, experience pain and suffering, dementia, and then die usually in their teen years.

Sanfilippo Syndrome is caused by a single gene defect which leads to lack of a necessary enzyme in the body. This lack of enzyme results in the build-up of toxic storage in every cell, and is especially harmful to the brain. This build-up causes a cascade of detrimental effects and ultimately death.

Currently there is no FDA-approved treatment or cure for Sanfilippo Syndrome.

Children are born with Sanfilippo Syndrome, but it is invisible until they start exhibiting developmental delays or regression in their early years.

Early symptoms of Sanfilippo Syndrome are often: speech delays, frequent ear infections, poor sleep, "Autistic" behaviors, and hyperactivity.
ABOUT THE RESEARCH:
Cure Sanfilippo Foundation has identified current promising research underway that could lead to clinical trials are gene therapy, substrate reduction, and drugs already-approved for other diseases that could also help children with Sanfilippo.

All of these strategies lessens the build up of the toxic cellular waste in children's brains and bodies, which reduces neuroinflammation in the brain and prevents development of Sanfilippo's many disease symptoms. It also improves how cells throughout the children's brains and bodies function.

Donations to SavingLiv.com go directly to Cure Sanfilippo Foundation, which is funding these research projects.
ABOUT CURE SANFILIPPO FOUNDATION
Cure Sanfilippo Foundation, a 501(c)3 non-profit (Tax ID 46-432131), leads in driving research to accelerate discovery of a cure for Sanfilippo Syndrome.
"Saving Liv" donations go to Cure Sanfilippo Foundation, which is helping fund the research.
Cure Sanfilippo Foundation has partnered with other families to conduct million-dollar campaigns — Saving Eliza, Saving Carter, and Save Connor — that have been covered by the TODAY Show, People, Inside Edition, The Doctors, and Fox News.