Spencer's Sprinters take on 2021 Genesis Battlegreen Run | Nov. 7, 2021 – Lexington, MA
November 7, 2021 @ 7:00 am

-

11:30 am

$15 – $35
Each year, Spencer's Sprinters raise tens of thousands to help children with Sanfilippo Syndrome and Cure Sanfilippo Foundation!  Even during a pandemic, the run team raised more than $15,000 last year.
Team Spencer's Sprinters will take on the 2021 Genesis Battlegreen Run on Nov. 7, 2021, in Lexington, MA. People can participate in-person or virtually as runners or walkers. 
JOIN TEAM SPENCER'S SPRINTERS!!
LexFUN! and Lexington Neighbors and Newcomers' Club adore the Smith family, we're lucky and proud to have them as members, and we want to do all that we can for little Spencer!
6-year-old son Spencer is a social butterfly who smiles and laughs constantly. He loves to being outside, going on walks, and spending time with his family. But unlike most boys and girls, he's battling MPS-III, commonly known as Sanfilippo Syndrome. 
Sanfilippo Syndrome is a genetic neurological disorder that can most-easily be understood as "childhood Alzheimer's." Both are a death sentence, but where Alzheimer's strikes people toward the end of their lives, Sanfilippo attacks kids just as they have begun to learn to walk and talk. 
Also unlike Alzheimer's, Sanfilippo is considered an "orphan disease," which means there isn't enough incentive for drug companies to pursue a cure. 
There are several teams of researchers around the world who are studying ways to treat Sanfilippo kids like Spencer who lack an enzyme that breaks down complex chains of glucose. 
Sadly, some of the treatments already put through clinical trials have not panned out. 
What this means: without more awareness of this terrible disease, and crucially, the money to fund more research, many kids with Sanfilippo will die as their peers head off to high school. 
We don't want Spencer to be one of them. We don't want Spencer to stop being able to walk, and eventually, to swallow and eat on his own. All of which could begin happening, progressively, as early as the year he should be entering kindergarten. 
He has already lost most of his speech and has already suffered a very scary severe seizure.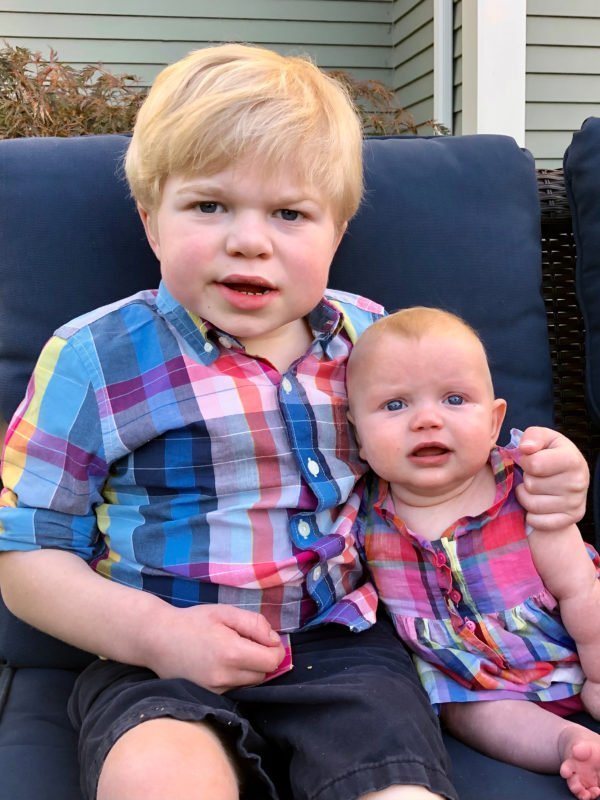 Seizures are a common occurrence for kids with Sanfilippo, but not at the age of 4, which makes the need for a treatment or cure sooner rather than later, all the more important.
Fortunately, Spencer is a FIGHTER, and for now, one strong, resilient kid. He wants to live, go to high school with his peers and hopefully one day drive a car. 
Please join us in helping Spencer in his fight!  DONATE to or JOIN Spencer's Sprinters for the 2021 Genesis Battlegreen Run TODAY.