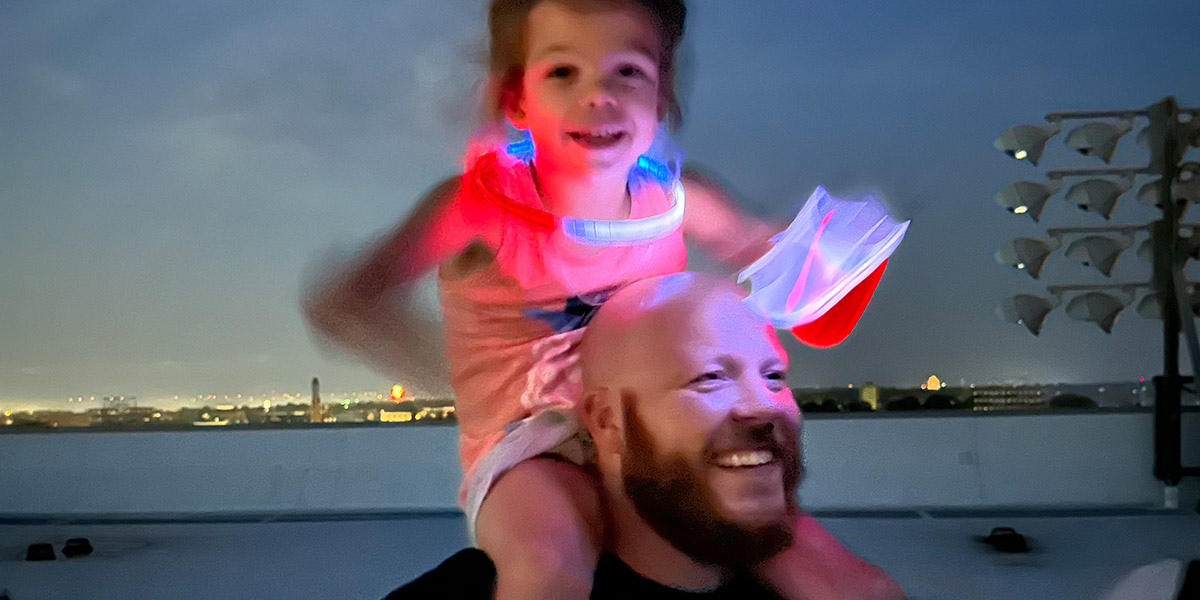 Hear directly from the Nash family – Parents Brandon and Ashley, Kinley (age 7, Type A), and sister Presley!
Awareness is a huge part of fighting Sanfilippo Syndrome. With awareness comes caring and understanding, which can lead to support and donations for research that can give children with Sanfilippo more good days.
"Family Friday" are a way families and the Foundation help spread awareness, by sharing a window into their family's life. A window that builds understanding and visibility of life with Sanfilippo, the difficult and the uplifting, and everything in between.
This week, we are honored to share the insights and personal perspective of Kinley's family. Kinley is 7 and was diagnosed January 2023.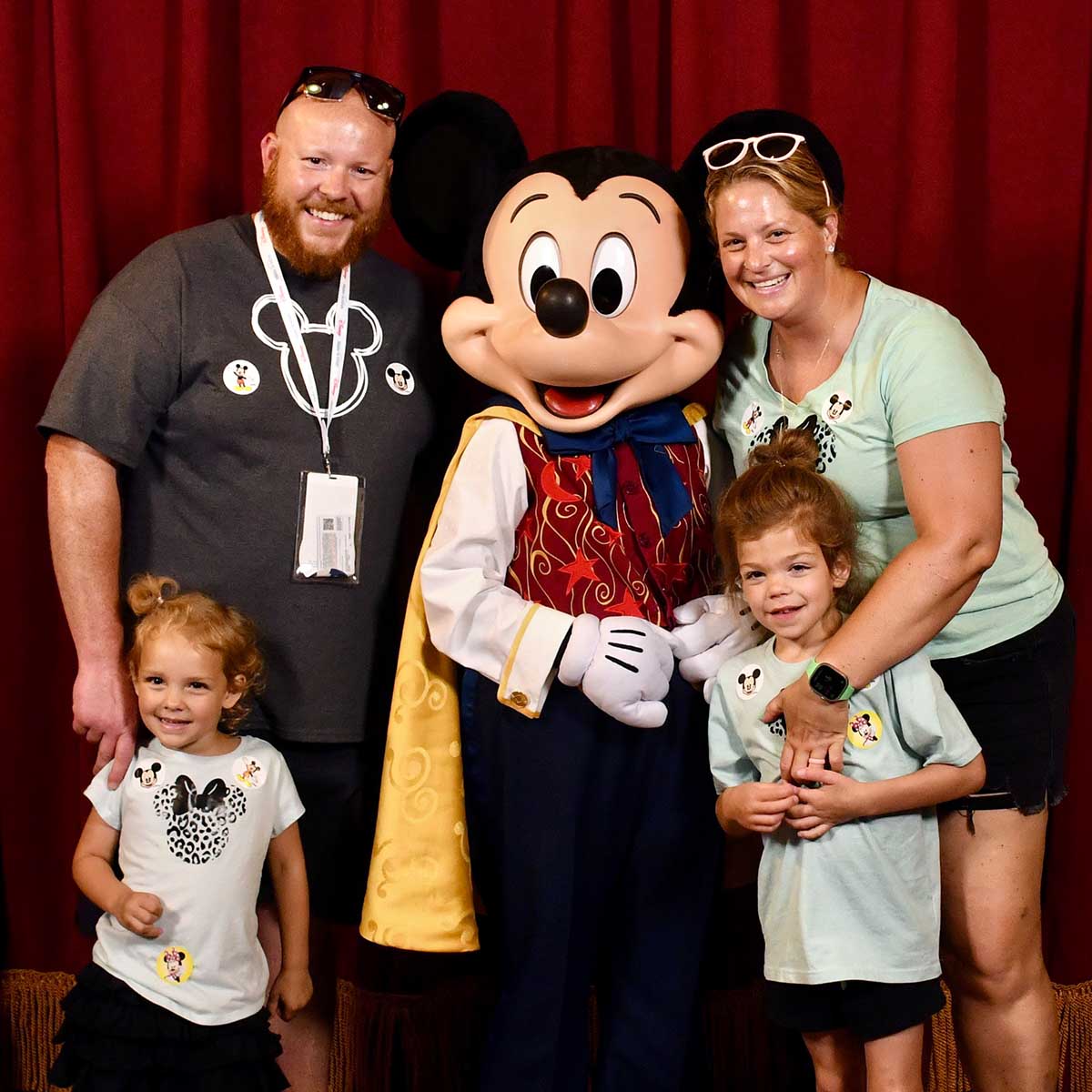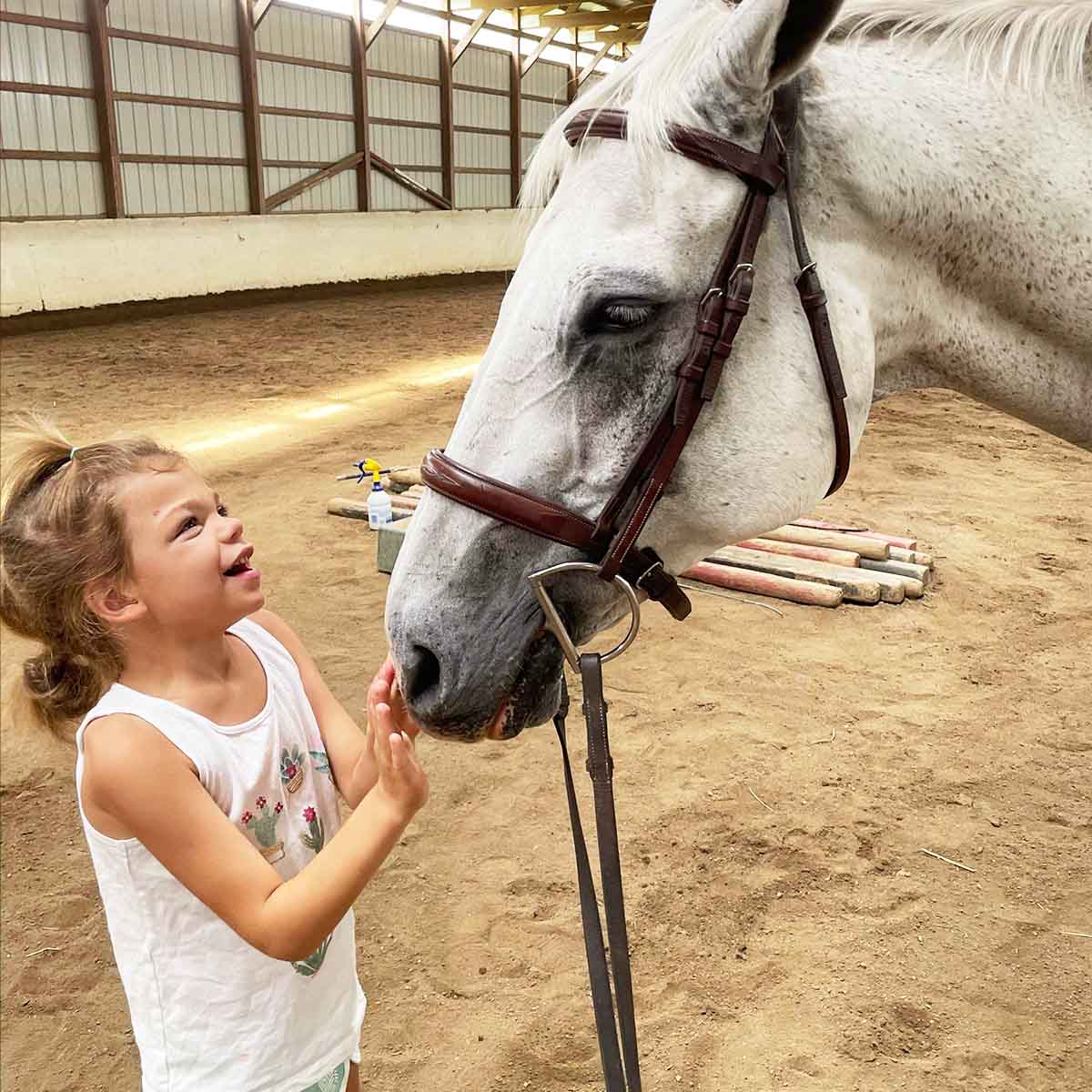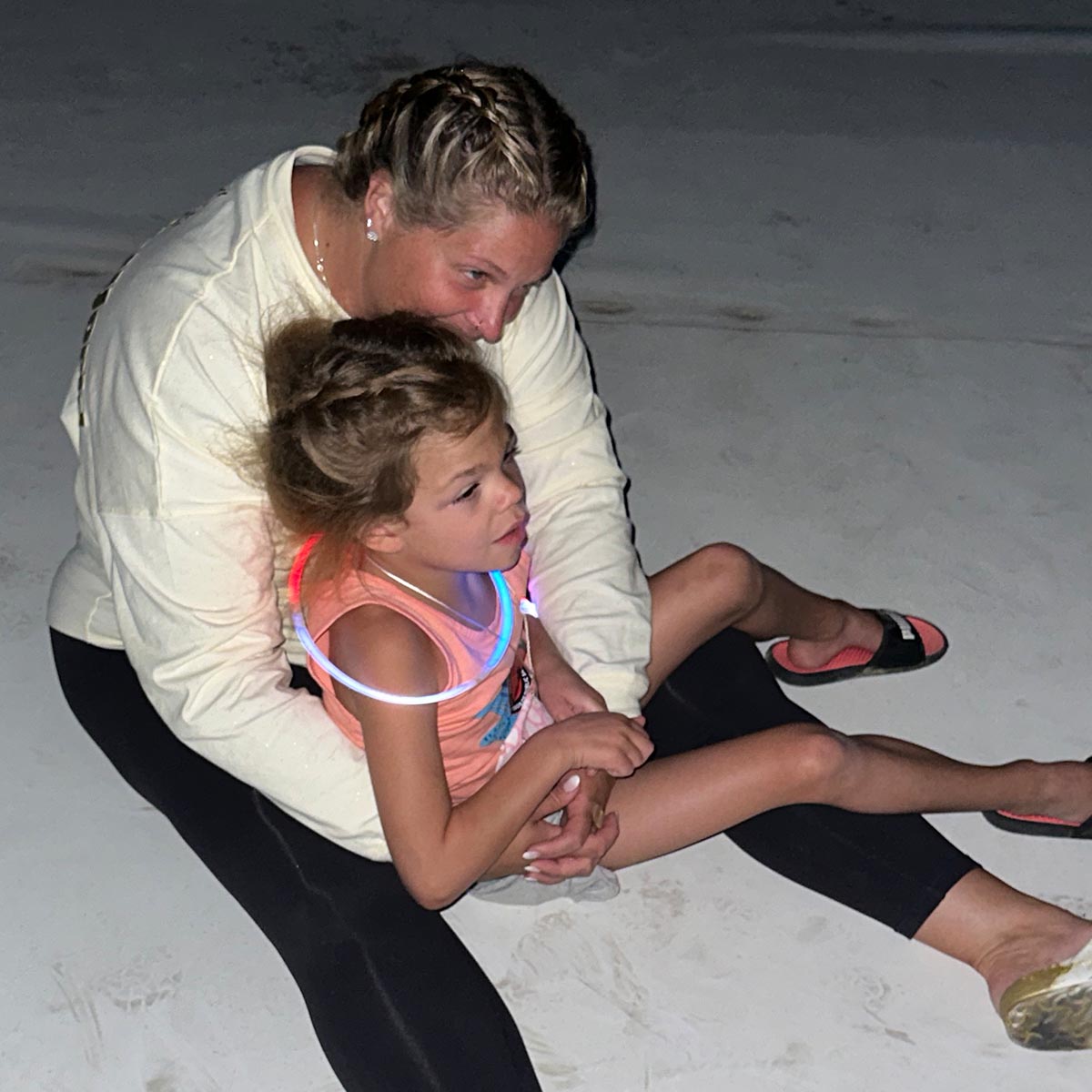 What is a "life with Sanfilippo" hack that you use all the time?
Her iPad for sure! It allows for us to have little moments of time to use the bathroom, cook dinner, prepare for the day, etc.
We also use her sensory chew necklace(s) a lot. We have found it helps keep her safe by keeping foreign objects out of her mouth because she will chew literally anything. We have also found it helps keep her calm at times.
What is your day-to-day life like and how does it differ from a family that doesn't have a child with Sanfilippo? How is it also the same?
Our day-to-day life is extremely busy and exhausting most days. From the moment Kinley's feet hit the ground, she is ready to go, go, go and she is FAST! We would compare it to having a very large toddler, but one who is really quick.
We have had to kind of go backwards in our home with the baby proofing. We had to get locks on our exterior doors, up high, to keep her safe. She is very quick and would be out the door in the blink of an eye.
Outside of our day-to-day life being so busy, we really quite like most typical families. Kinley loves to be outside swimming, driving her motorized car or riding her bike. She goes to horseback riding lessons each week. Her little sister goes to dance and tumbling a couple times per week. We spend a lot of time together in our backyard just swimming with friends/family, cooking, swinging.
Our lives are busy, but we will never stop living!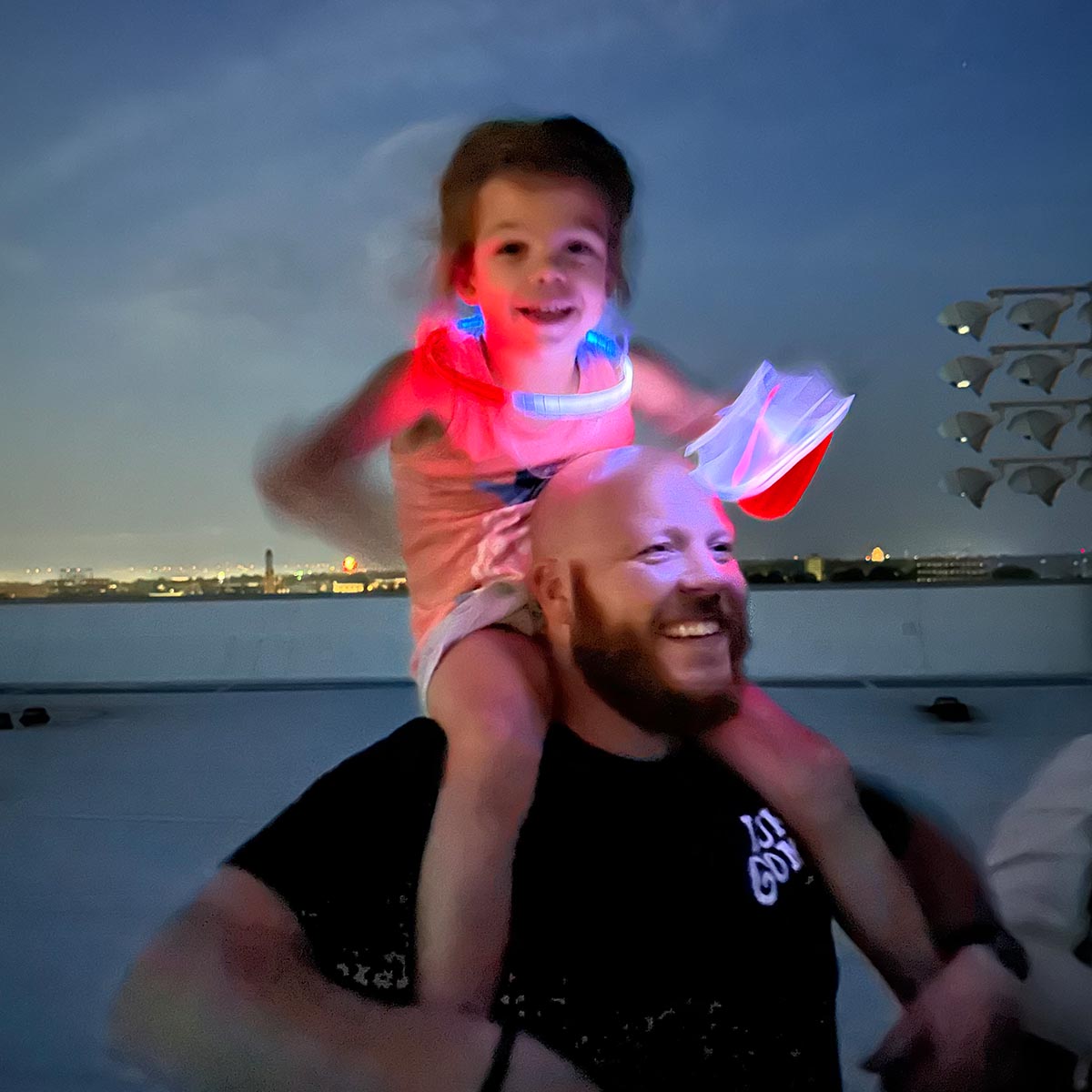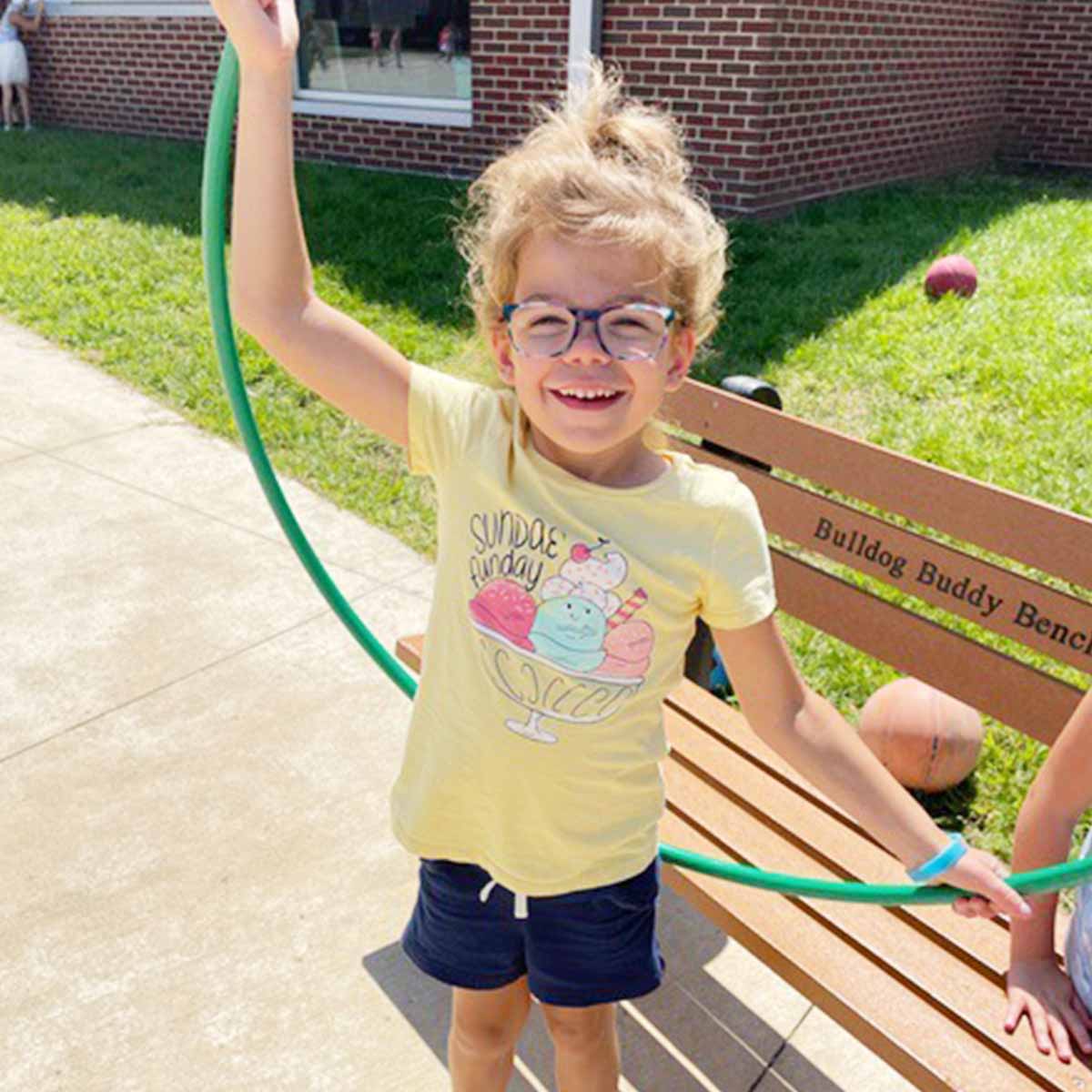 What drove you to get your child/children diagnosed? And what was the diagnosis journey like?
Kinley was 6 when she was diagnosed. We started to notice her struggling with attention and academics a lot in first grade. We had already been through a lot of ADHD meds with little to no success. We finally just told doctors that we wanted "no stones unturned" and prayed for answers. When we got her diagnosis, we were crushed. But we had our answers now, and we could face this head on!
Learn more about Kinley and her family: