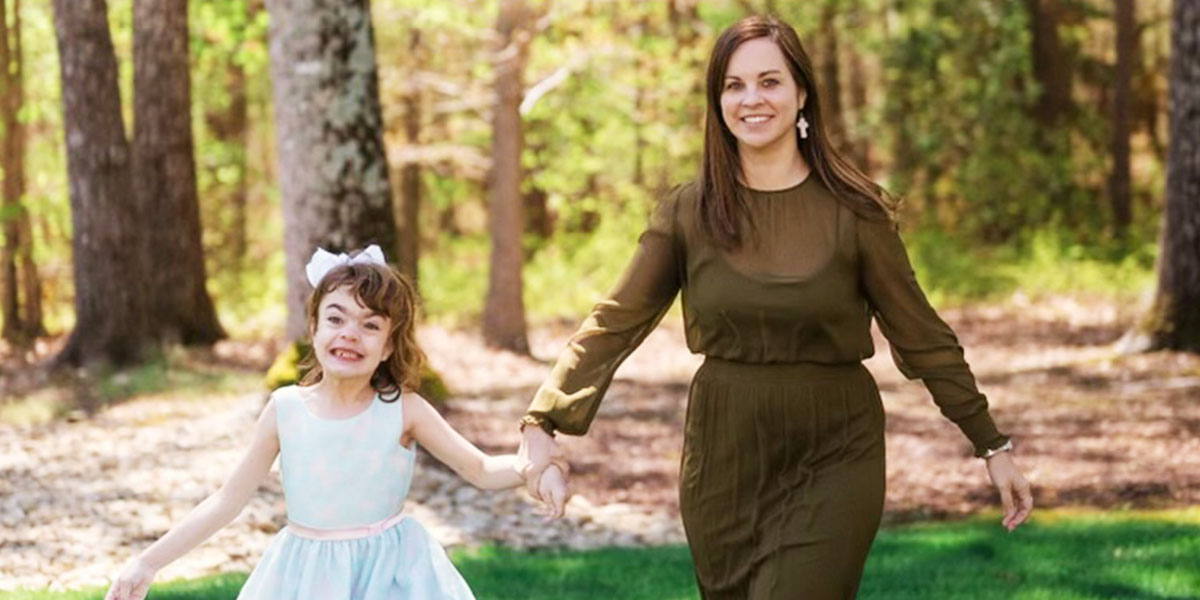 Hear directly from the Haywood family – Parents Ashley and Jason and Sadie (age 7, Type A)!
Awareness is a huge part of fighting Sanfilippo Syndrome. With awareness comes caring and understanding, which can lead to support and donations for research that can give children with Sanfilippo more good days.
"Family Friday" are a way families and the Foundation help spread awareness, by sharing a window into their family's life. A window that builds understanding and visibility of life with Sanfilippo, the difficult and the uplifting, and everything in between.
This week, we are honored to share the insights and personal perspective of Sadie's family. Sadie is 7 and was diagnosed in 2016.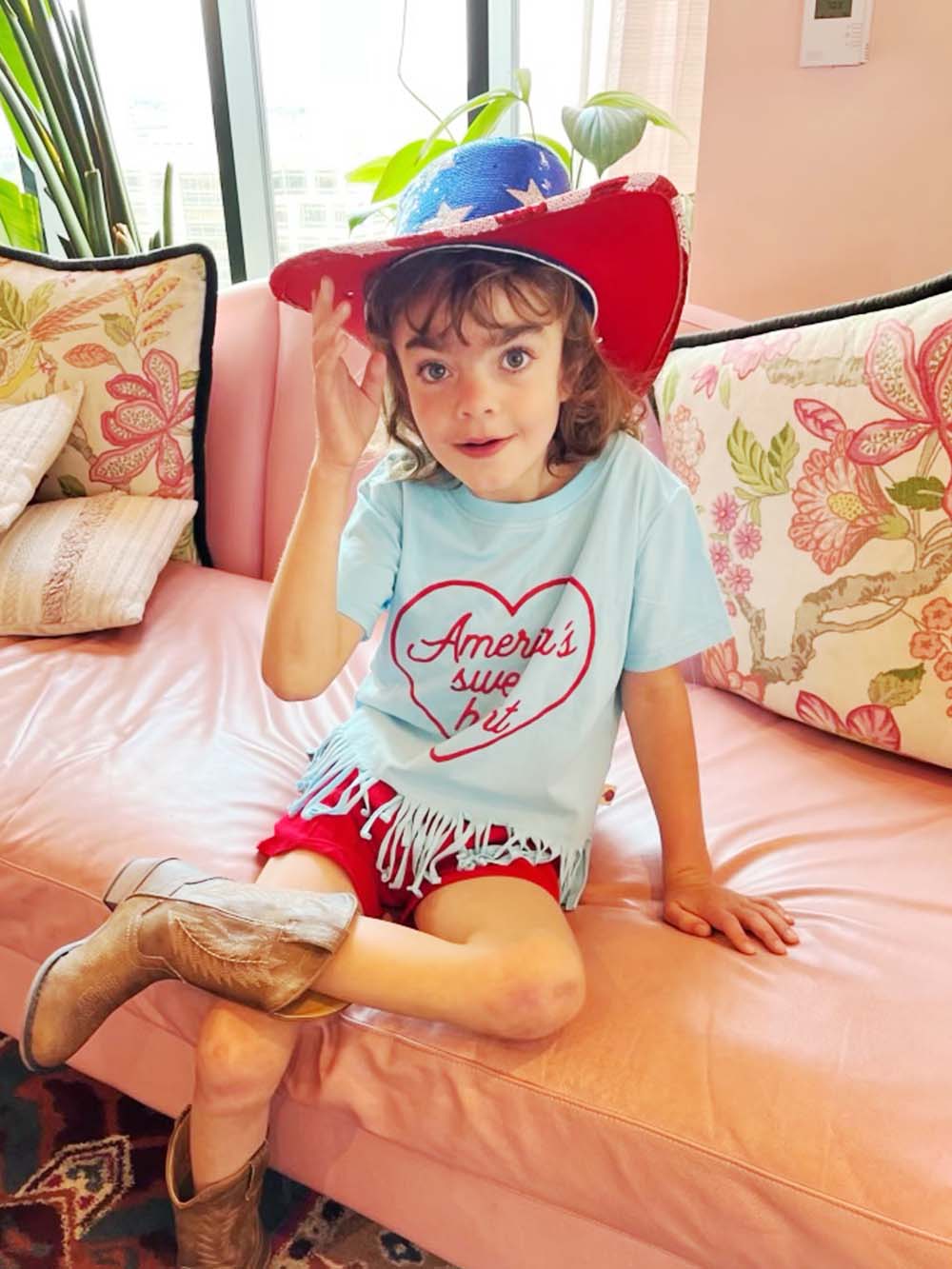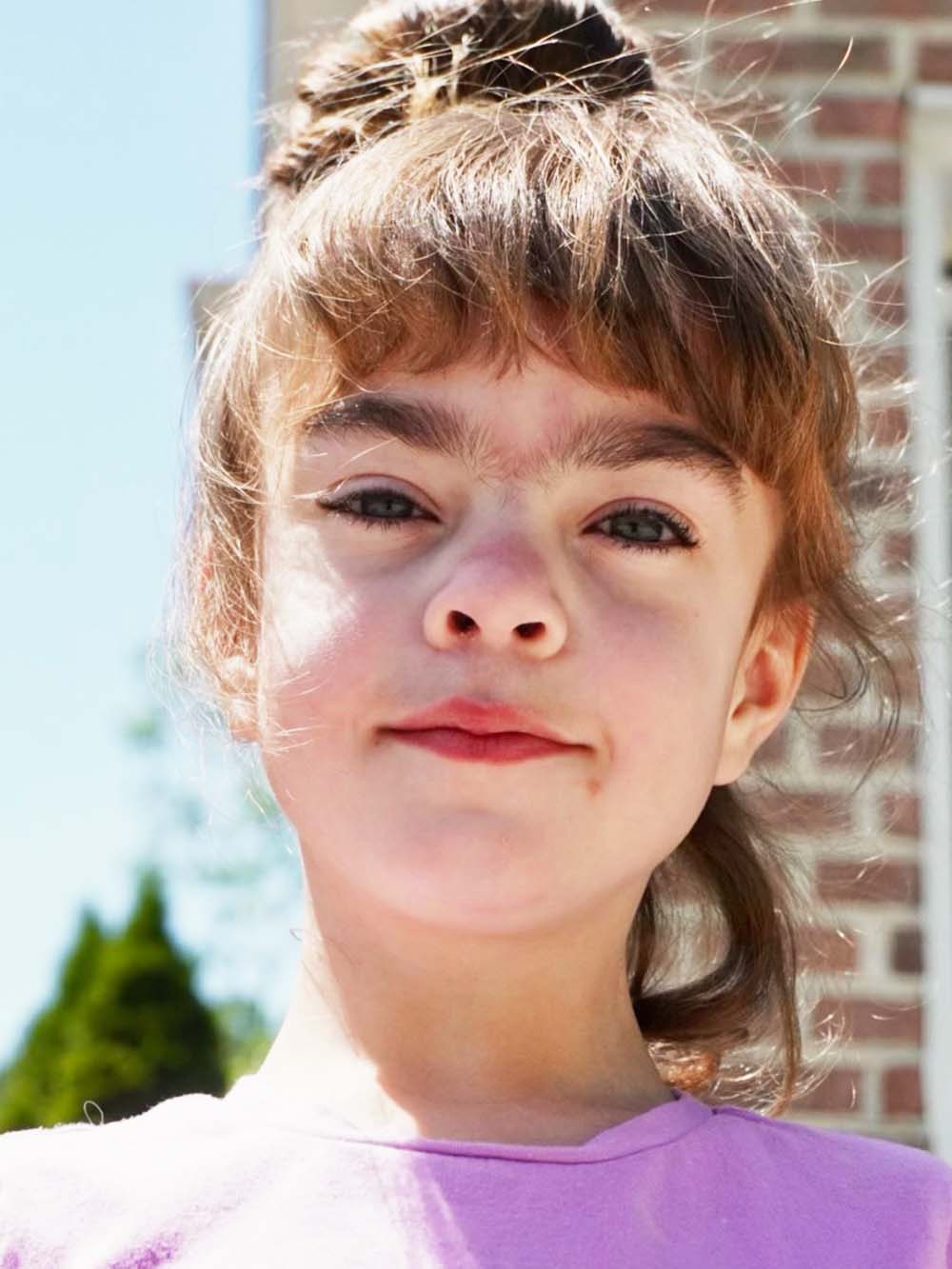 What is a "life with Sanfilippo" hack that you use all the time?
iPads are lifesavers! I don't know what Sanfilippo parents did before them. iPads allow us time to shower and get things done around the house while Sadie is entertained. Sadie learned a ton from educational videos when she was younger. iPads will enable us to communicate with Sadie through AAC (augmentative and alternative communication) apps as her speech fades. A tip: Be sure to invest in a good case, though, because that iPad will be thrown a lot!
What is your day-to-day life like and how does it differ from a family that doesn't have a child with Sanfilippo? How is it also the same?
Daily life requires much more hands-on time than most parents of seven-year-olds. We have to help Sadie with everything and can't let her out of sight. She also has much more energy than your average kid, so it's tiring.
We try to keep her life as normal as possible and don't exclude her from much. She gets to sing in the choir with the rest of the kids at church and play on the playground at school. It looks different than your typical kid, but she loves it and doesn't see that she is any different.
What drove you to get your child/children diagnosed? And what was the diagnosis journey like?
After a healthy pregnancy, Sadie was born and had to be immediately airlifted to a hospital in Charlotte because she was having issues breathing. She was put on a ventilator, and possibly, as a result, she developed a brain hemorrhage. The brain hemorrhage led to hydrocephalus, which required multiple surgeries, and, ultimately, a VP shunt.
The doctors were all set to release her after she was stabilized, but my gut told me something else was happening. We knew that a distant relative had Sanfilippo Syndrome, so we decided to have her screened to rule that out. Sadly, it came back positive for type 3A.
We are lucky that Sadie was diagnosed early because we have always focused on getting her the best therapies and treatments. We've also made the most of each moment because we've always known our time is limited.
Learn more about Sadie and her family: