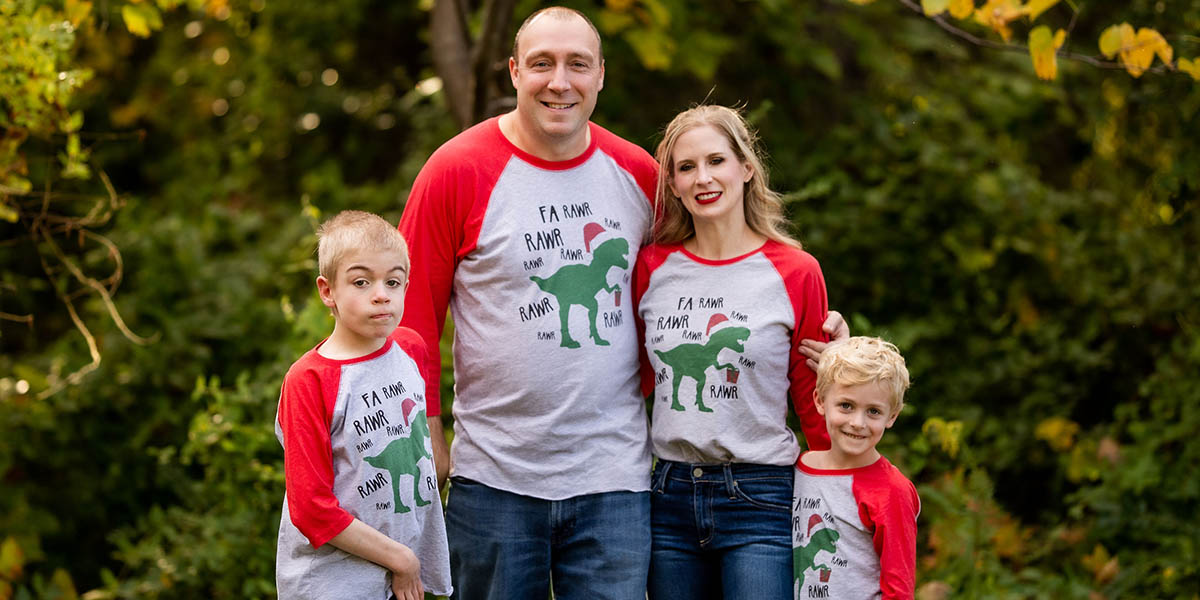 Hear directly from the Sink family – Parents Katharine and John, Declan, and his brother Zane!
Awareness is a huge part of fighting Sanfilippo Syndrome. With awareness comes caring and understanding, which can lead to support and donations for research that can give children with Sanfilippo more good days.
"Family Friday" are a way families and the Foundation help spread awareness, by sharing a window into their family's life. A window that builds understanding and visibility of life with Sanfilippo, the difficult and the uplifting, and everything in between.
This week, we are honored to share the insights and personal perspective of Declan's family. Declan is 9. He was diagnosed with Sanfilippo Type B in April 2018.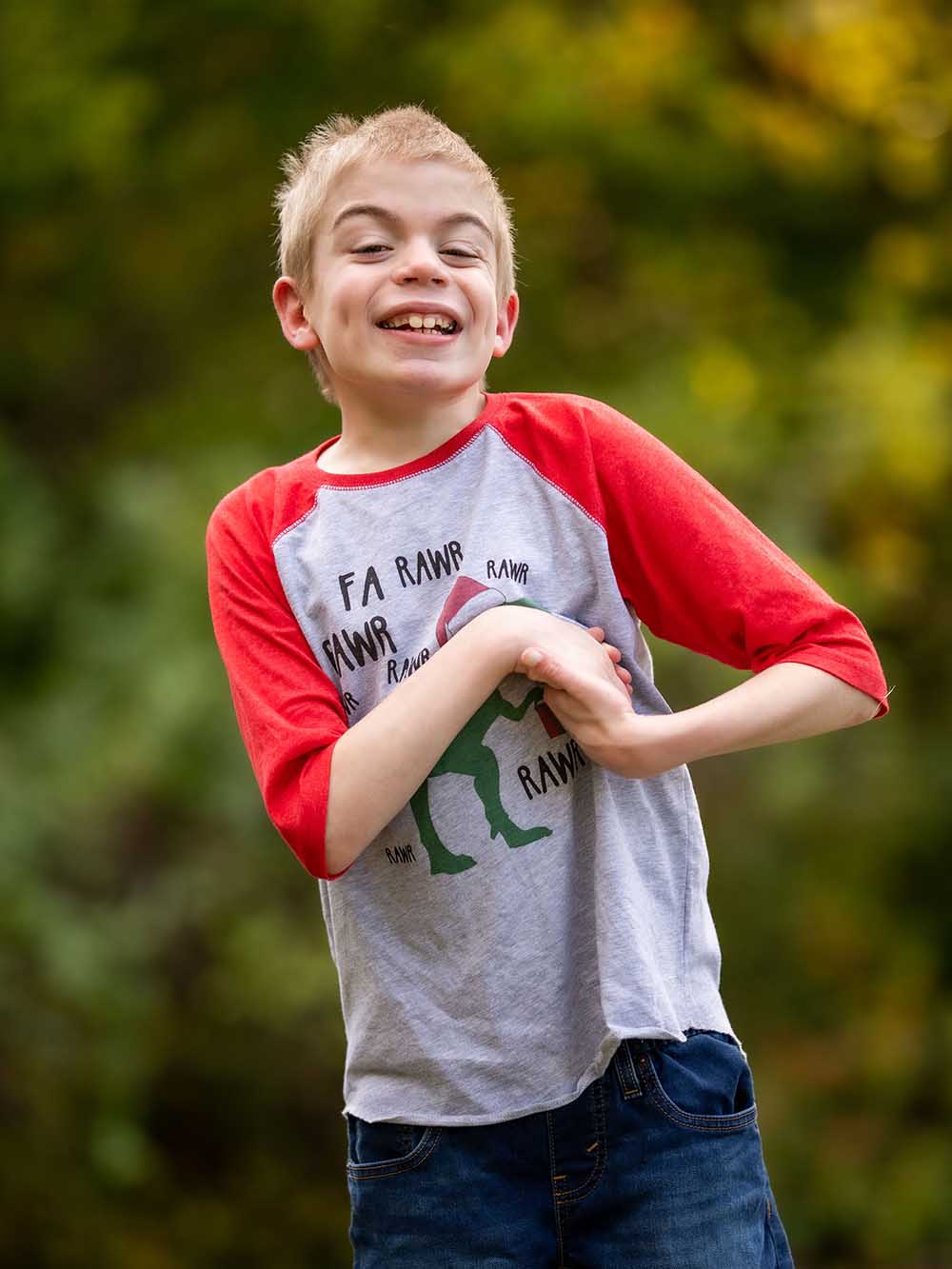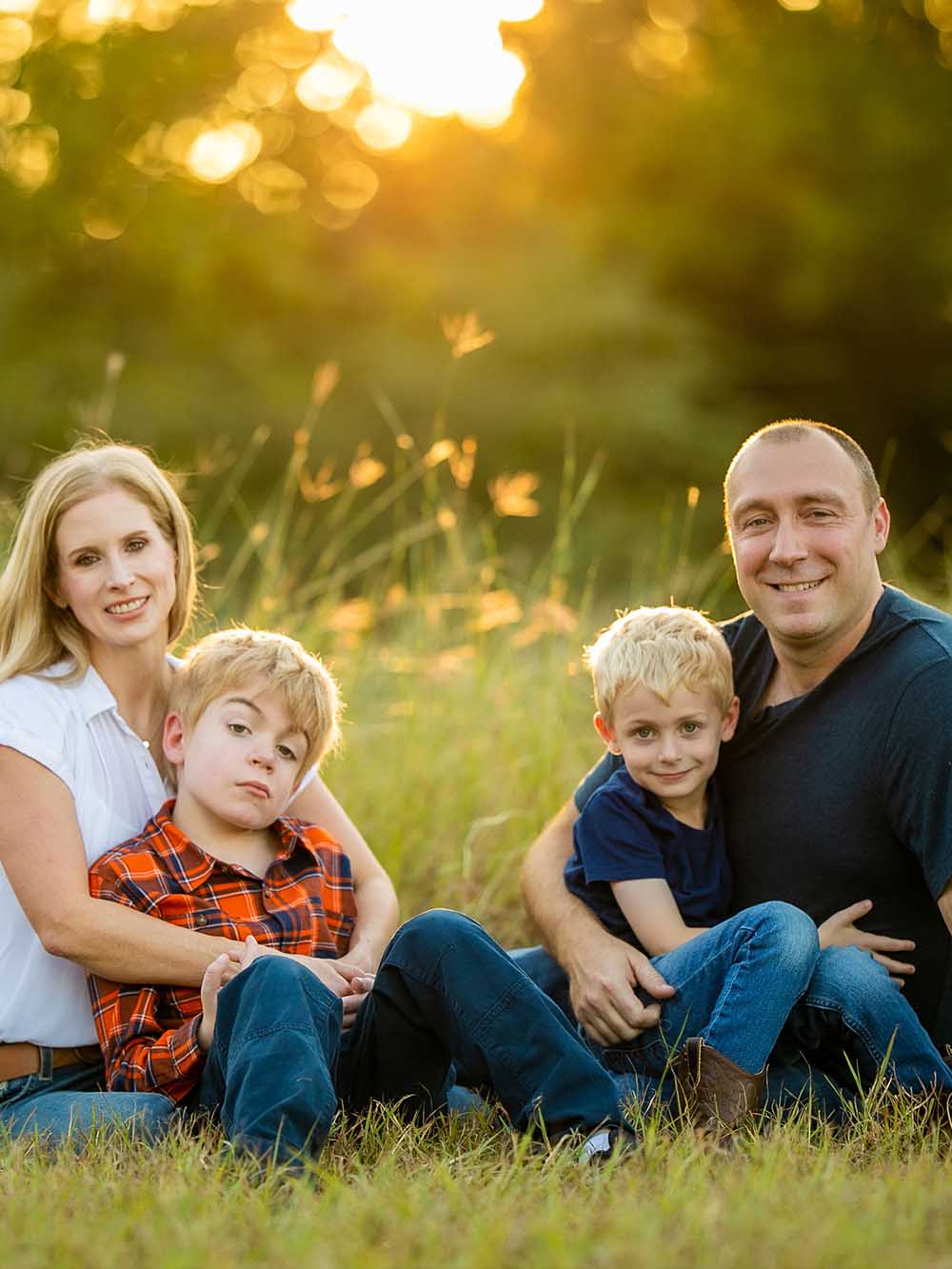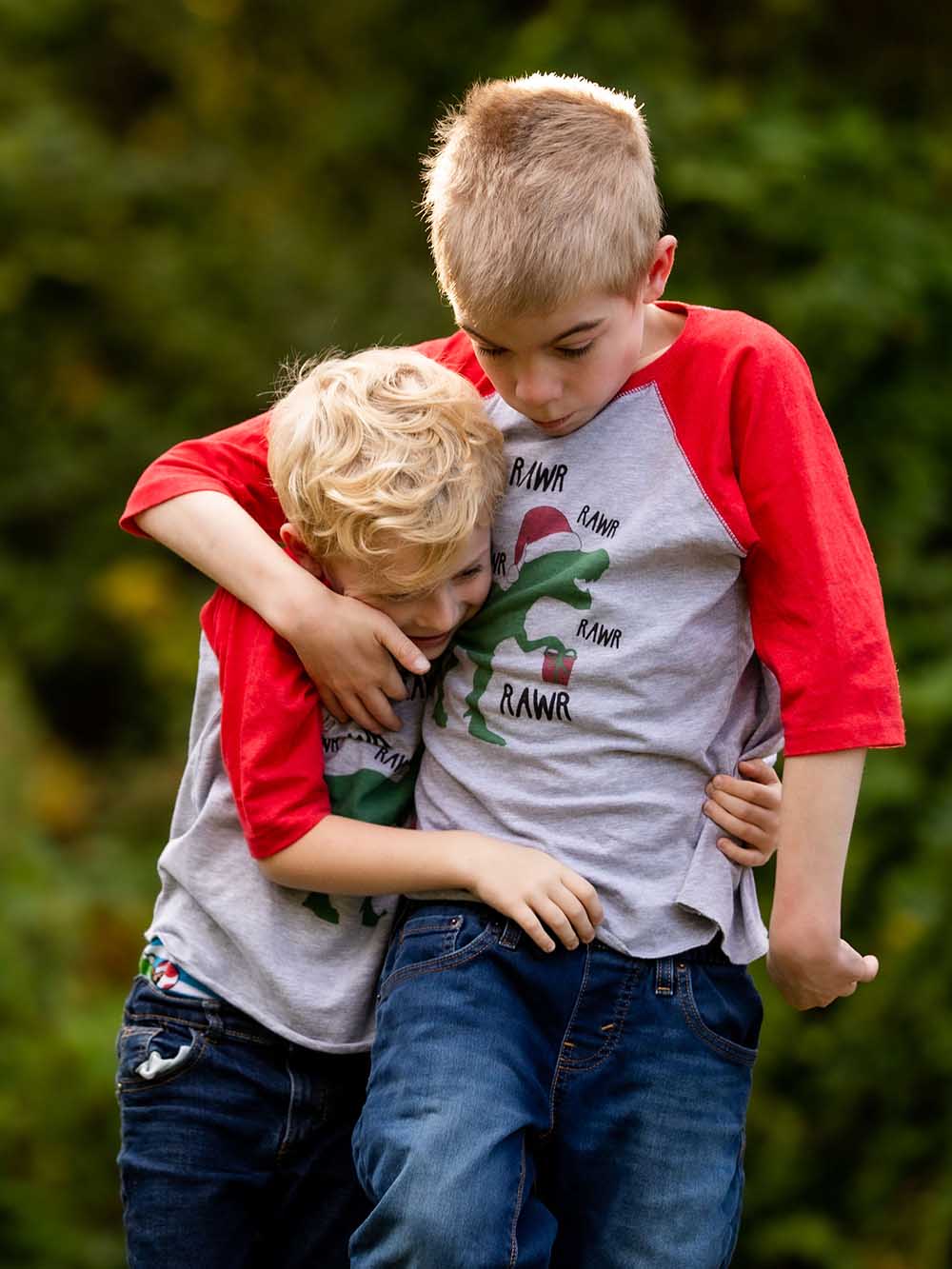 What is a "life with Sanfilippo" hack that you use all the time?
We make sure that he has his tablet and plenty of episodes of his favorite shows, such as Bubble Guppies and Blaze and the Monster Machines, saved on it when we go somewhere, like a restaurant or the doctors. It helps him focus on something he enjoys.
What is your day-to-day life like and how does it differ from a family that doesn't have a child with Sanfilippo? How is it also the same?
Declan is in many ways a young toddler. He is a 4-foot-4-inch, 68-pound, 9-year-old toddler. He requires constant supervision because he will put most objects in his mouth, try to climb things, and explore and grab anything within reach. He relies on us for all of his needs, including food, drink, getting dressed, and changing his diaper. All food has to be cut up very small to minimize choking.
Our house is completely baby proofed, including mounting furniture to the walls, locks on all the cabinets and doors, stove knob covers, and outlet covers. Families with a neurotypical 9 year old will have conversations with their child. Their child will dress themselves, bathe themselves, get their own snacks and drinks. That is not our 9 year old.
But we do laugh together, dance together, and love each other with all that we are.
What drove you to get your child/children diagnosed? And what was the diagnosis journey like?
Declan was always late on meeting developmental milestones and he was behind his peers regarding his speech and understanding. He had frequent ear infections, which required ear tubes, and we had him in speech therapy. His vocabulary was very limited and his mental capacity seemed quite young.
He had a large major surgery when he was 3, a cranial vault remodel, which was the result of fused sutures within his skull. We had hoped that removing the pressure on his brain would help him "catch up," but after he recovered, he maintained the same capacities.
We took him to a neurologist for testing at age 4, with autism as the most likely diagnosis. He received an MRI which came back abnormal, showing decreased white matter (atrophy). The neurologist ran a battery of genetic tests that corresponded with the findings from his MRI. The list consisted of well over 50 possible genetic disorders. The doctor told us not to research anything and, after investigating the first two on the list, I acquiesced to her advice. The doctor also ran bloodwork and a urine test.
We received the results about 3 weeks later. I was on my way in to teach an evening class and was unable to answer the call from the doctor, so I forwarded the voicemail on to my husband, who called the doctor back.
I came home and knew something was wrong the minute I walked in the door. My husband told me the name of the disease: Sanfilippo syndrome. I just continued to listen as he tried to describe it and what it meant for our child. He was very emotional and had difficulty telling me that it is degenerative with no available treatment or cure.
When I realized it meant that we were going to lose our son, that our son was going to die and there was nothing we could do, I broke. I have never experienced such pain, such grief. There are moments now, five years later, when I break down and grieve. I grieve a son who is still alive, but who has already lost so much.
But we refuse to believe that nothing can be done. We are just one of the families that support the Cure Sanfilippo Foundation and believe in their mission to save children with Sanfilippo by finding a cure.
Learn more about Declan and his family: