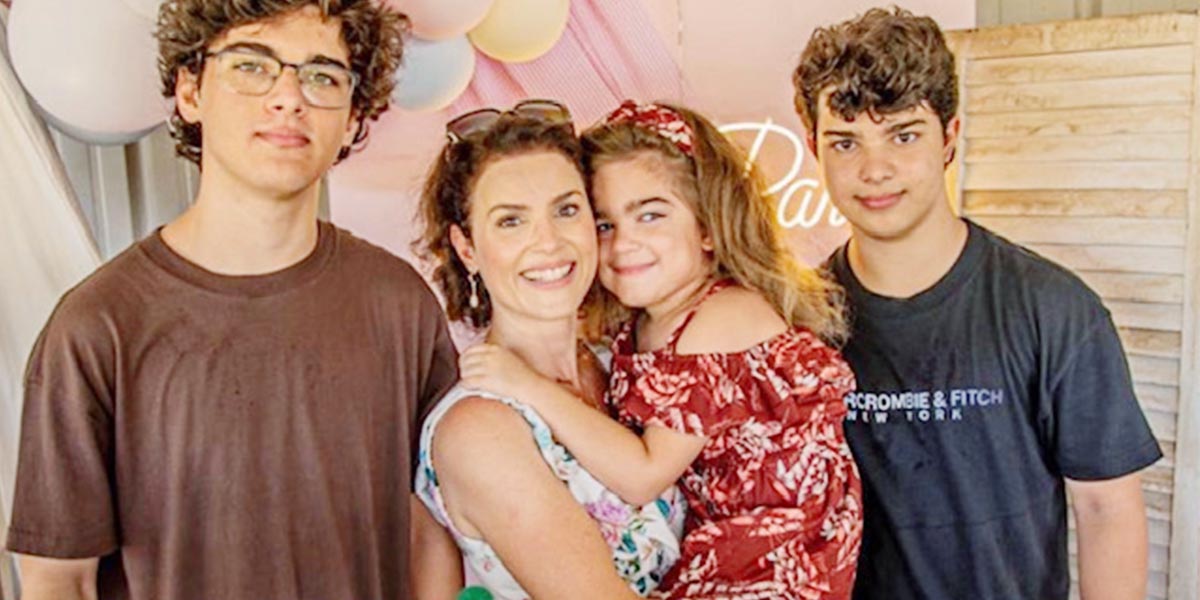 Hear directly from the Chiara family – Parents Cecilia and Carlos, Maria, and her brothers Felipe and Enzo!
Awareness is a huge part of fighting Sanfilippo Syndrome. With awareness comes caring and understanding, which can lead to support and donations for research that can give children with Sanfilippo more good days.
"Family Friday" are a way families and the Foundation help spread awareness, by sharing a window into their family's life. A window that builds understanding and visibility of life with Sanfilippo, the difficult and the uplifting, and everything in between.
This week, we are honored to share the insights and personal perspective of Maria's family. They live in Florida and Maria is 6. She was diagnosed with Sanfilippo Type A in May 2021.
What is a "life with Sanfilippo" hack that you use all the time?
Living with a Sanfilippo child is unlike anything I've ever imagined. Maria is still in a great phase. She still talks, walks, and eats. It's being grateful for not stopping still and messing with everything. It's being grateful for not obeying. It's thinking it's normal to take a slap in the face, a hair pull. She does not understand. We don't know what goes through her little head. But the most important thing is to keep her happy and active. To make our life easier, we always have some activity, be it a playground, therapies, or trips to the market. Then when we are at home, she is calm watching tv or using the phone.
What is your day-to-day life like and how does it differ from a family that doesn't have a child with Sanfilippo? How is it also the same?
Maria is 100% dependent. She has no idea of danger, so she needs a lot of attention all the time. Despite that, she's very lonely because she's like a monologue. I interact a lot through music. But when I see Maria alone on the playground, my heart leaps into my throat and fear takes hold of me. Because children quickly notice the difference. Then I feel sorry for her, and I can't do anything.
What drove you to get your child/children diagnosed? And what was the diagnosis journey like?
When Maria was 4-years-old, I wanted to see a neurologist. My family already thought there was a problem. But for me the worst-case scenario would be autism. But my husband didn't want to. Soon after came COVID. The following year, with encouragement from my parents, I scheduled a visit to a neuro-pediatrician. By coincidence, the neurologist had a patient with the same syndrome, so when the doctor saw Maria, she probably already imagined that Sanfilippo Syndrome could be the diagnosis because the children are very similar. She asked us for the genetic test. Then came the result.
Learn more about Maria and her family: