Hear directly from the Barber family – Parents Lauren and Sean, Autumn, and her brother Jack and sister Maya!
Awareness is a huge part of fighting Sanfilippo Syndrome. With awareness comes caring and understanding, which can lead to support and donations for research that can give children with Sanfilippo more good days.
"Family Friday" are a way families and the Foundation help spread awareness, by sharing a window into their family's life. A window that builds understanding and visibility of life with Sanfilippo, the difficult and the uplifting, and everything in between.
This week, we are honored to share the insights and personal perspective of Autumn's family. Autumn is 4. She was diagnosed with Sanfilippo Type A in January 2020.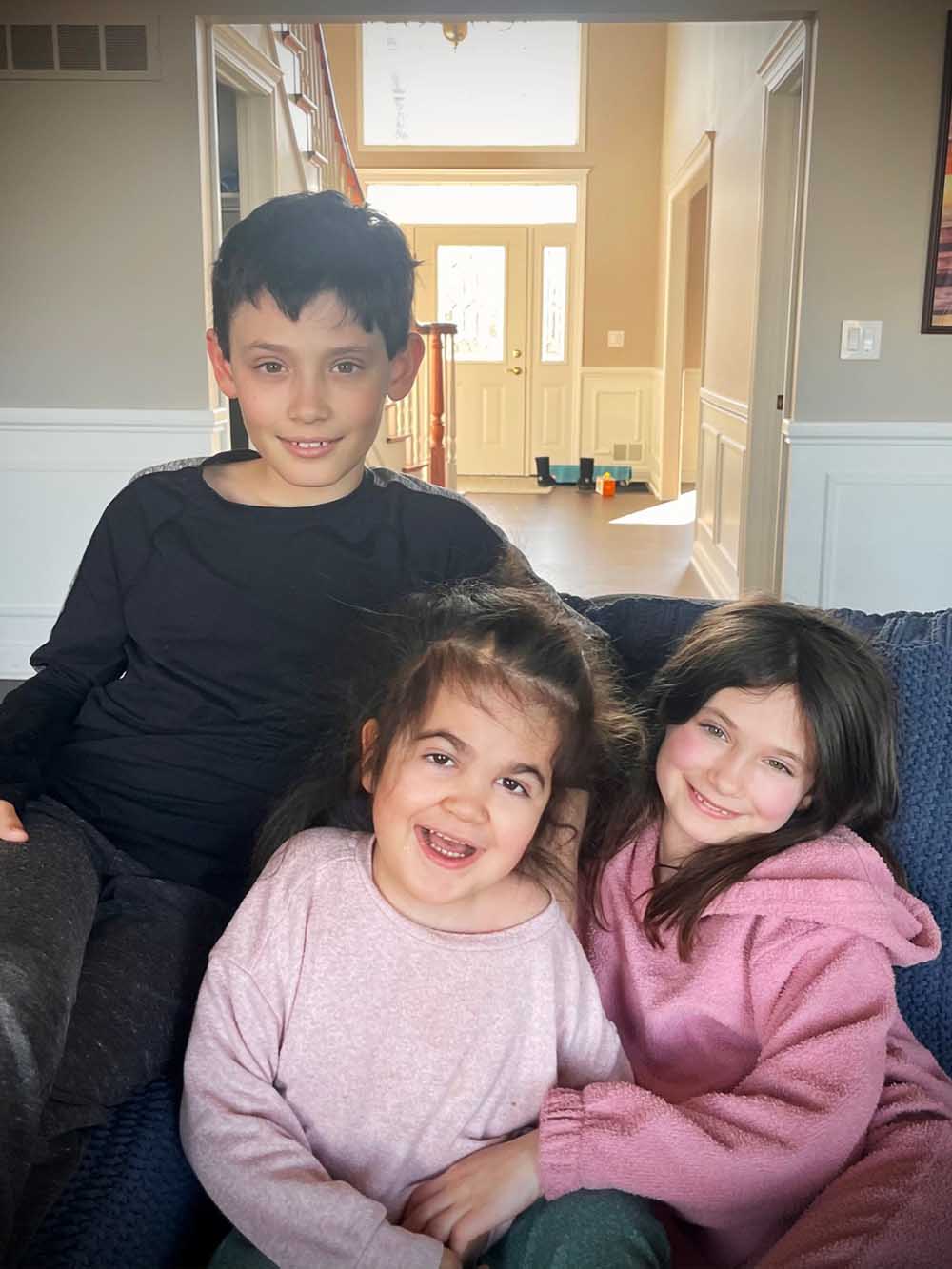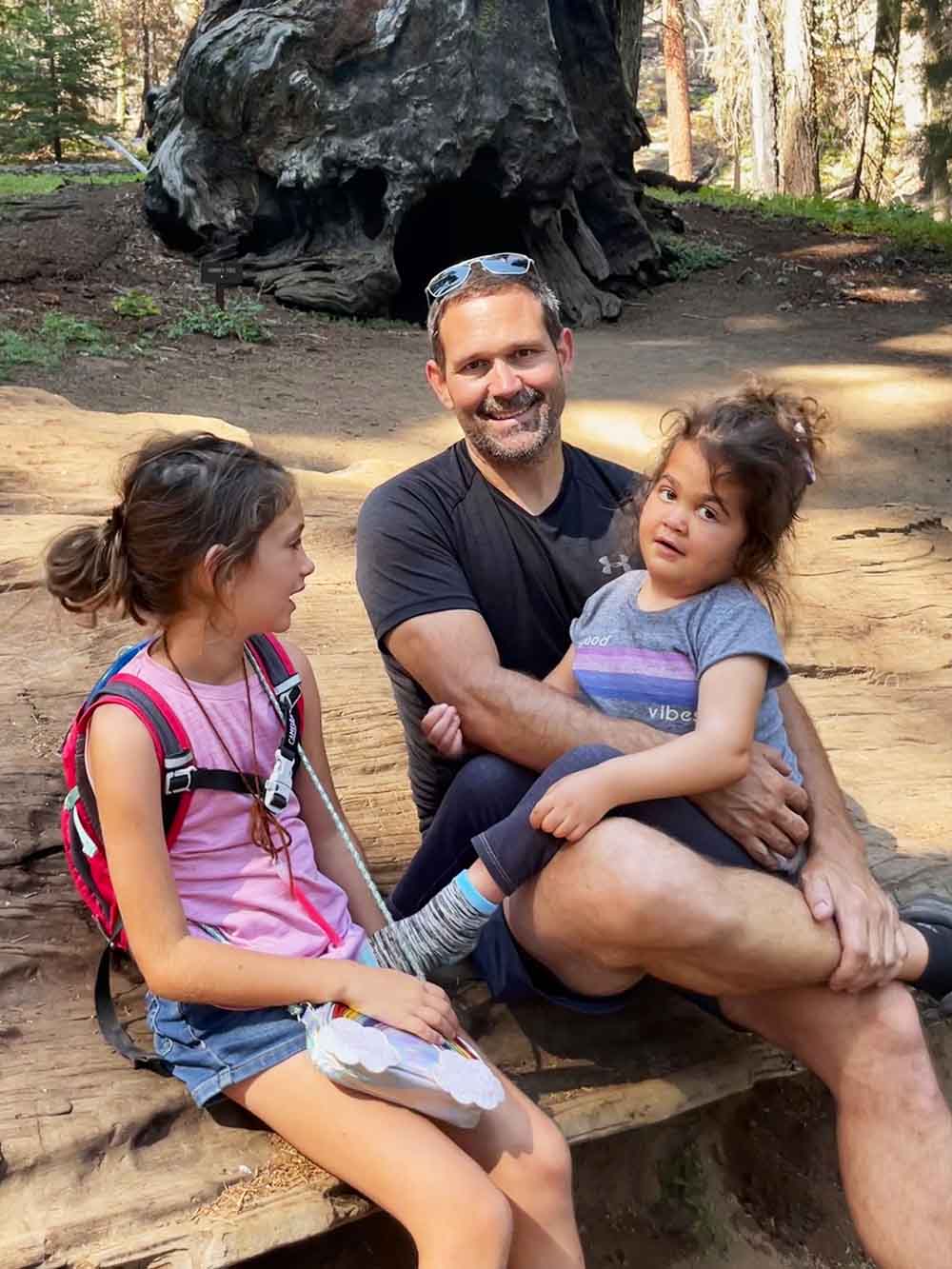 What is a "life with Sanfilippo" hack that you use all the time?
The Sanfilippo hack that we use constantly is a JLB Go Portable Bluetooth speaker. Autumn LOVES music. It is a source of entertainment for her in the car, stroller, or jumper and has always been very soothing to her in times of discomfort or fear.
Her playlist of Disney songs and nursery rhymes are on repeat in our home to the point of madness, but the joy she gets when her favorite song comes on or to hear her "sing" and gesture to the correct cadence of the music makes it all worth it.
The portable speaker is small/light weight, waterproof, dust proof, and very durable. It has a hook that we use to attach it close to Autumn, yet out of reach. It definitely has been dropped, thrown, and chewed on and it continues to work and sound great!
What is your day-to-day life like and how does it differ from a family that doesn't have a child with Sanfilippo? How is it also the same?
Day-to-day life with a child who has Sanfilippo Syndrome is very busy! It feels like we are always trying to work some type of therapy, specialist appointment, or evaluation/paperwork into an already very hectic schedule of just caring for our child. It's trying to navigate a very complex medical system and learning to advocate for what you know in your heart is best for your child. It's trying to find a balance between the constant attention that your medically-complex child needs with your attempts to also give your undivided attention to their siblings and try to keep family life as normal as possible. Even small tasks, like grocery shopping, can an exhausting ordeal. Yet, finding childcare for your special needs child is all but impossible!
That being said, the flip side of having a child with a neurodegenerative disease is that it completely changes your outlook and priorities in life. You laugh at things that in the past were once huge life stressors because you realize now just how trivial they all are. It takes time, but you slowly learned how to really live in the now and enjoy all the little things and each and every second without thinking about what the future may hold. We go out and travel and live life, even though it is challenging; because we know that things will likely get harder and not easier down the road. We don't ever want to look back with regret or feel like we wasted a moment of time with Autumn or really any of our children because, man, are they ALL growing up so fast!
Life with a Sanfilippo child is the same as other families in a lot of ways as well. We laugh, we play, and we live. All families face obstacles, and every child has their own unique personality filled with equally amazing/lovable and infuriating traits! We look past it all and see the sweet little soul inside. We try our best to give them everything and will always worry that is not good enough.
What drove you to get your child/children diagnosed? And what was the diagnosis journey like?
Our journey to diagnosis with Autumn was a little unique. She was unexpectedly born with low muscle tone, a partial cleft palate, and tight joints. We suspected some type of genetic syndrome, but initial testing in the hospital and MRI came back normal. We had expected to peruse further testing at the follow up appointment with her geneticist, but were advised against it at that time. We were not planning to have any more children and were told that further testing would be unlikely to find anything and that, even if it did, it was unlikely to change anything.
She was expected to catch up with her peers with therapy and time. As Autumn's first birthday approached, I was no longer comfortable with the "watchful waiting" approach and requested further testing. We were all shocked when the diagnosis came back as Sanfilippo Syndrome.
The symptoms that she had were not typical and, because she was still so young, there was no regression or hyperactivity or other typical symptoms of Sanfilippo, other than speech delay.
It was a blessing that she was diagnosed so young because it made clinical trial participation an option for us. But between the wait for a genetics appointment, length of time it takes to get the results, and all the many delays of COVID, it felt like time was rapidly slipping away from us, knowing that a toxin was doing damage to her body and brain every day.
Knowing that research has shown that, the sooner an intervention is tried, the increased chance of having a positive impact will always leave us with the big "what if." What if we had listened to our gut? What if we had pushed for further testing at that very first genetics appointment? What might be different if we had the opportunity to intervene earlier?
Learn more about Autumn and her family: