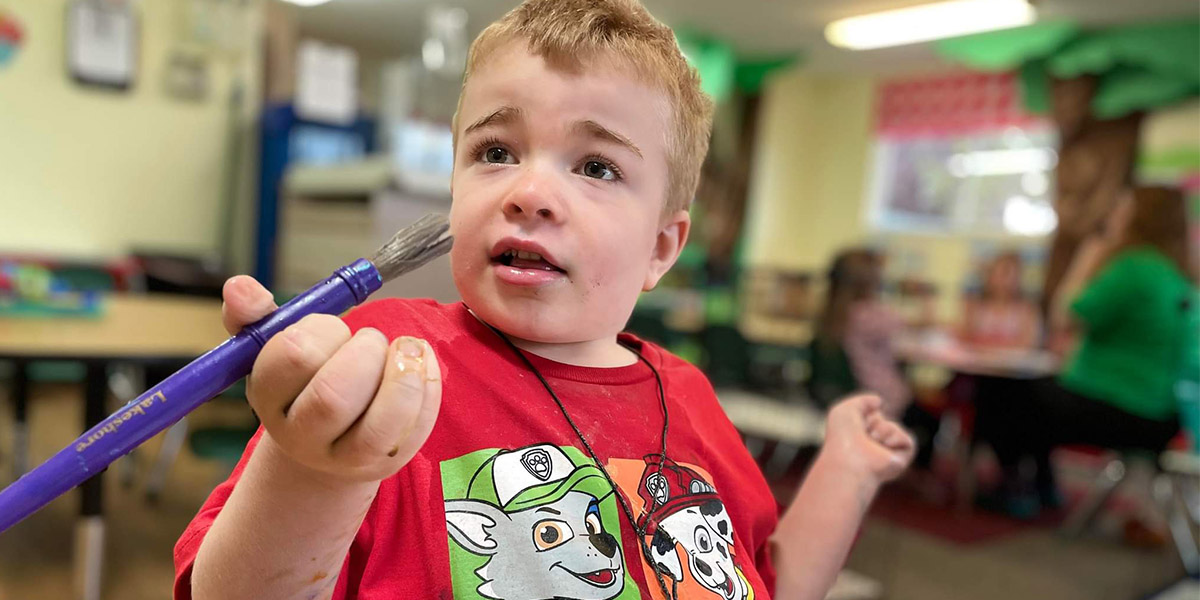 Hear directly from the Baxter/Muma family – Blaine, Brittany, Ashton, and Paislee!
Awareness is a huge part of fighting Sanfilippo Syndrome. With awareness comes caring and understanding, which can lead to support and donations for research that can give children with Sanfilippo more good days.
"Family Friday" are a way families and the Foundation help spread awareness, by sharing a window into their family's life. A window that builds understanding and visibility of life with Sanfilippo, the difficult and the uplifting, and everything in between.
This week, we are honored to share the insights and personal perspective of Ashton's family. They live in Washington and Ashton is 6. He was diagnosed with Sanfilippo Type A in June 2022.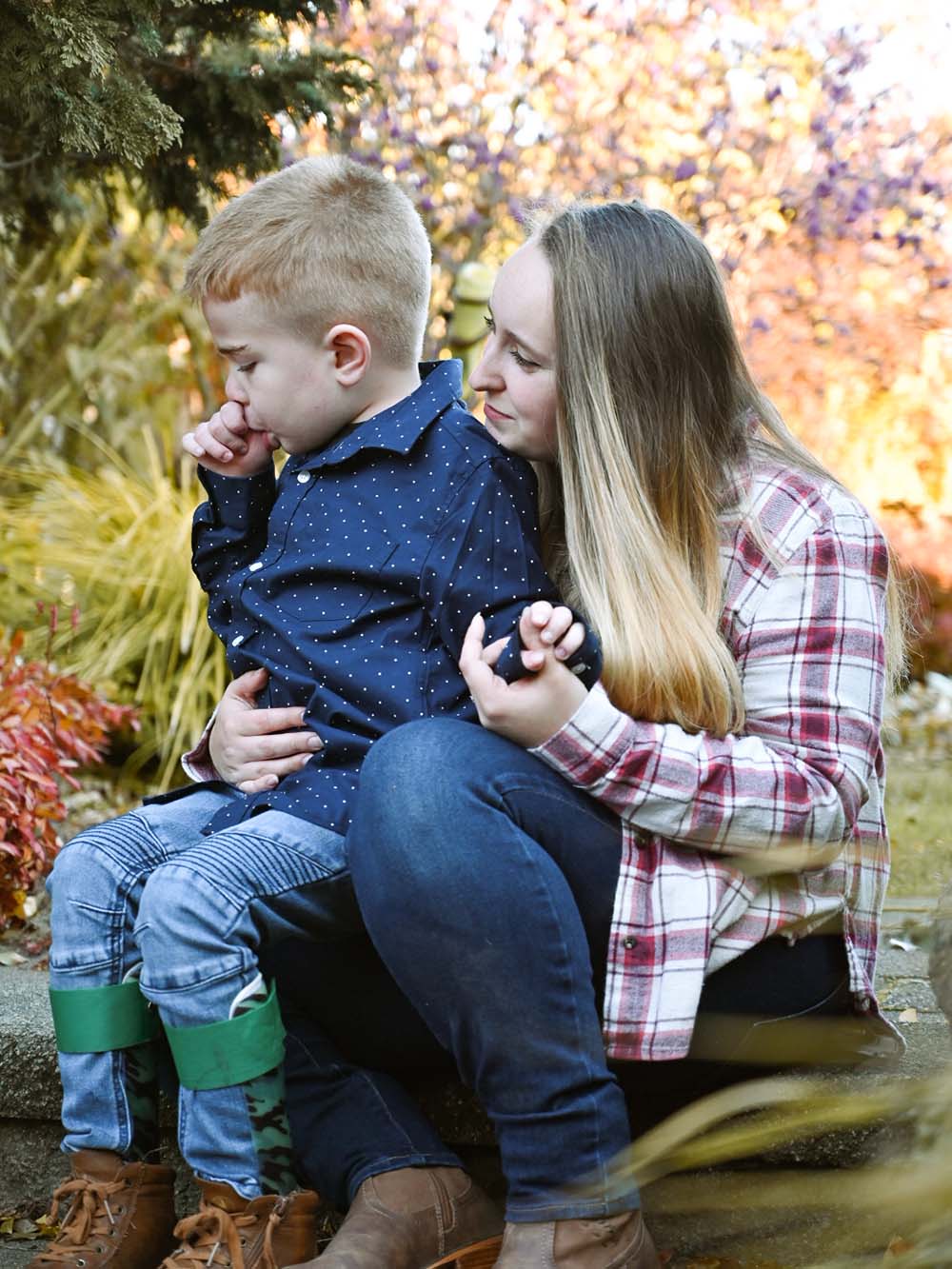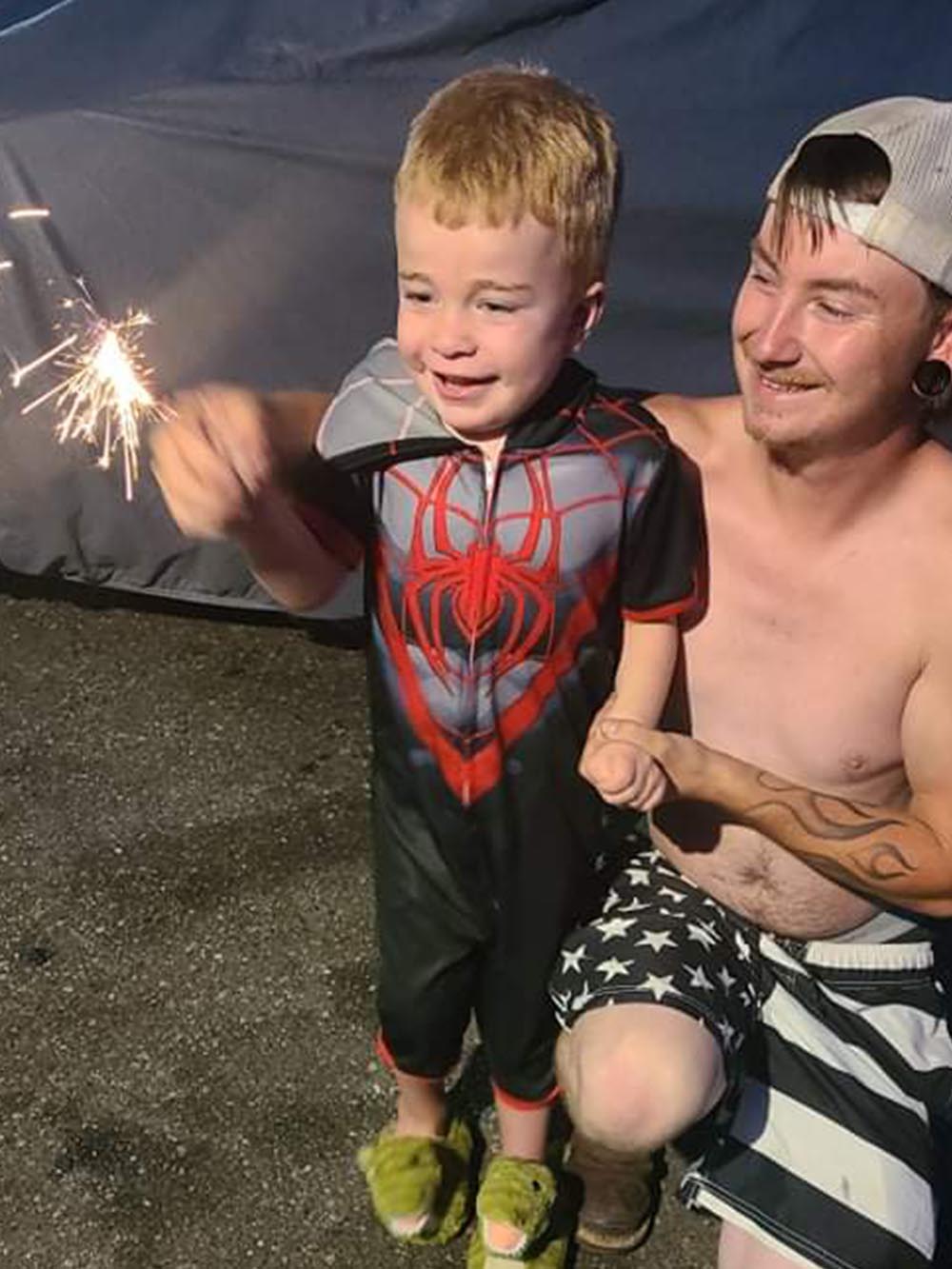 What is a "life with Sanfilippo" hack that you use all the time?
As Ashton's cognitive level is at about a 1-year-old level, we also have a daughter who is around that age, so it is a bit easier to understand where he is at. We've learned that we just have to take everything one day at a time.
What is your day-to-day life like and how does it differ from a family that doesn't have a child with Sanfilippo? How is it also the same?
We definitely stick to a routine more with Ashton. We also have a lot of appointments with different specialists as well as PT, OT, and Speech therapy. Definitely makes for a busy life. But we also still play with him, show him love and affection just as you would with any child. His sister still tries to sit and play with him even if it is a bit different than other siblings would play.
What drove you to get your child/children diagnosed? And what was the diagnosis journey like?
Ashton started off just having speech delay at age 2. We tried getting tested for autism a couple times, but he didn't have the repetitive movements needed for a diagnosis. Then, at about age 3, he started to regress in other areas of development. However, that is when COVID hit and everything got shut down.
We had to wait even longer for answers. At age 4, we were finally about to see a neurodevelopmental specialist, who suggested genetic testing. The first round came back normal, so we decided to get a full panel done and to check for everything.
At this time, I had found two different Sanfilippo families on TikTok (Logan & Haidyn). I got this feeling in the pit of my stomach that this was what my son had. And about a month after his 5th birthday, we got the call that tipped our whole world upside down.
It has already been a long journey, and we know it is far from over, but no matter what, we will show Ashton how much he is loved every single day.
Learn more about Ashton and his family: