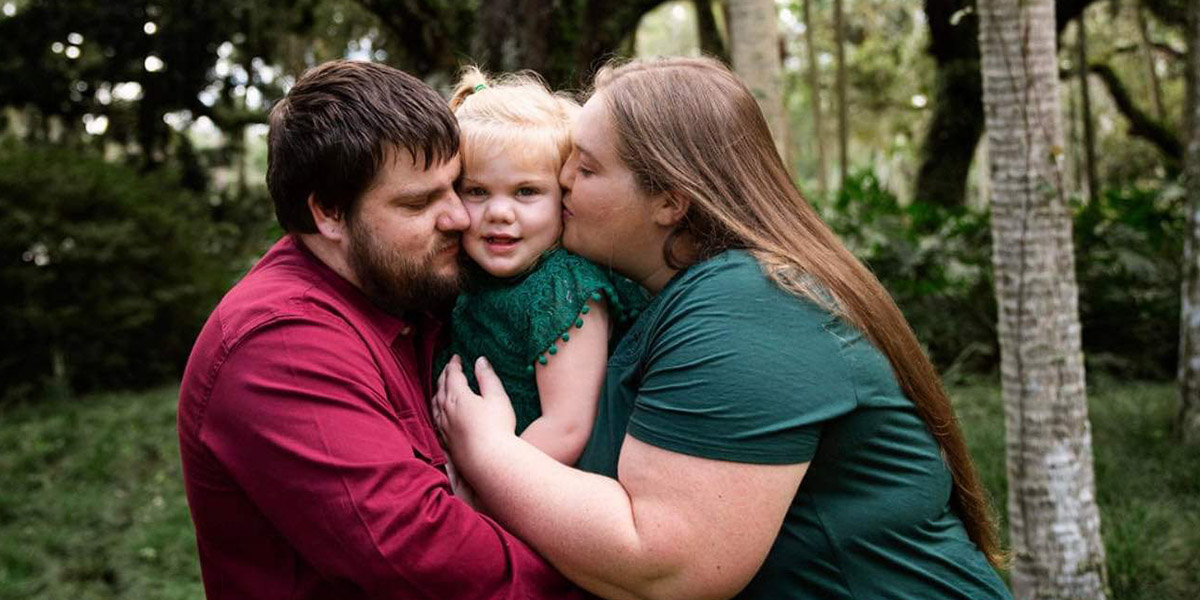 Hear directly from the Ulrich family – Jericho, Christin, Elise, and Veda!
Awareness is a huge part of fighting Sanfilippo Syndrome. With awareness comes caring and understanding, which can lead to support and donations for research that can give children with Sanfilippo more good days.
"Family Friday" are a way families and the Foundation help spread awareness, by sharing a window into their family's life. A window that builds understanding and visibility of life with Sanfilippo, the difficult and the uplifting, and everything in between.
This week, we are honored to share the insights and personal perspective of the Ulrich family. They live in Florida and Veda is 3. She was diagnosed with Sanfilippo in September 2022.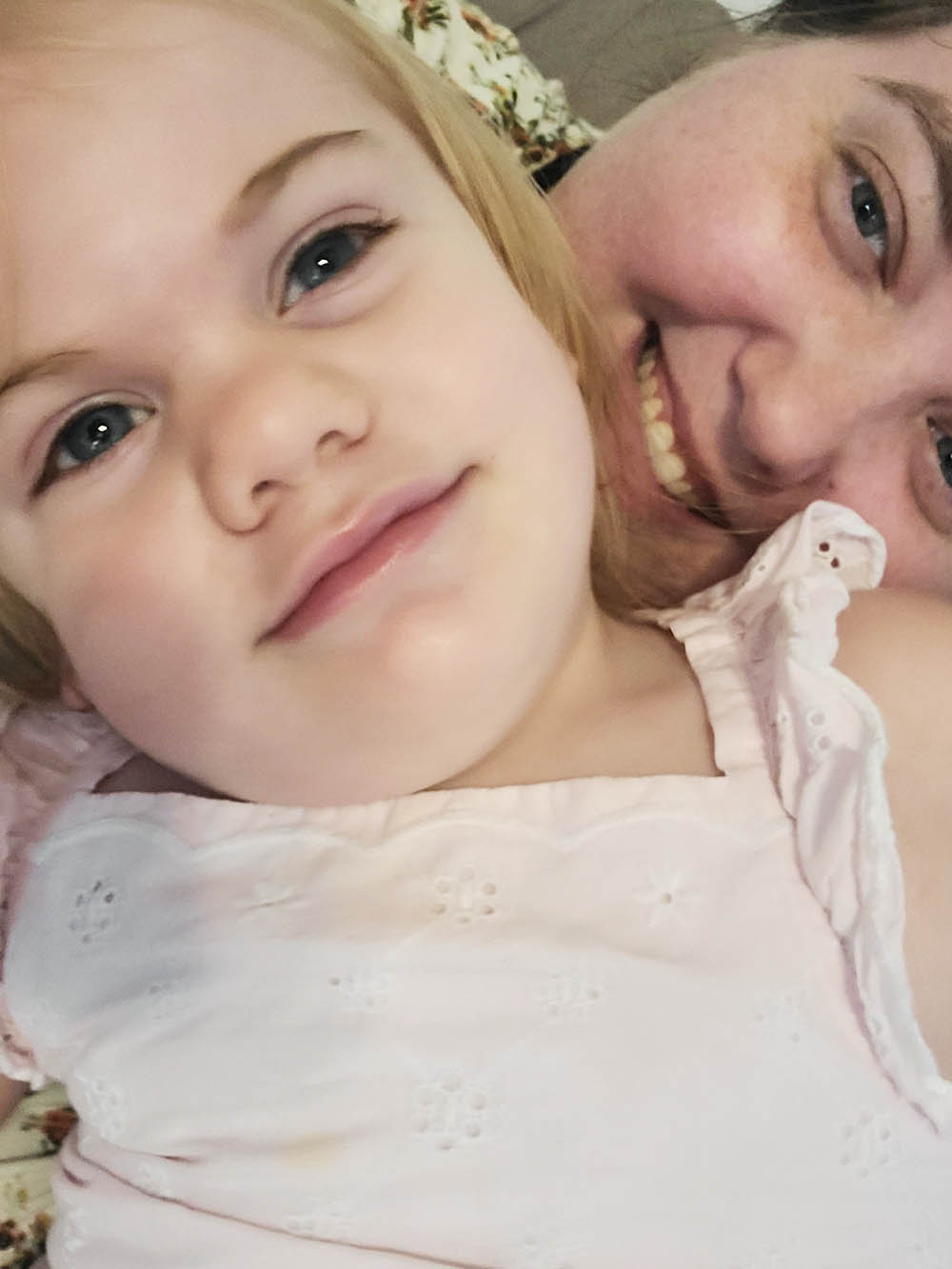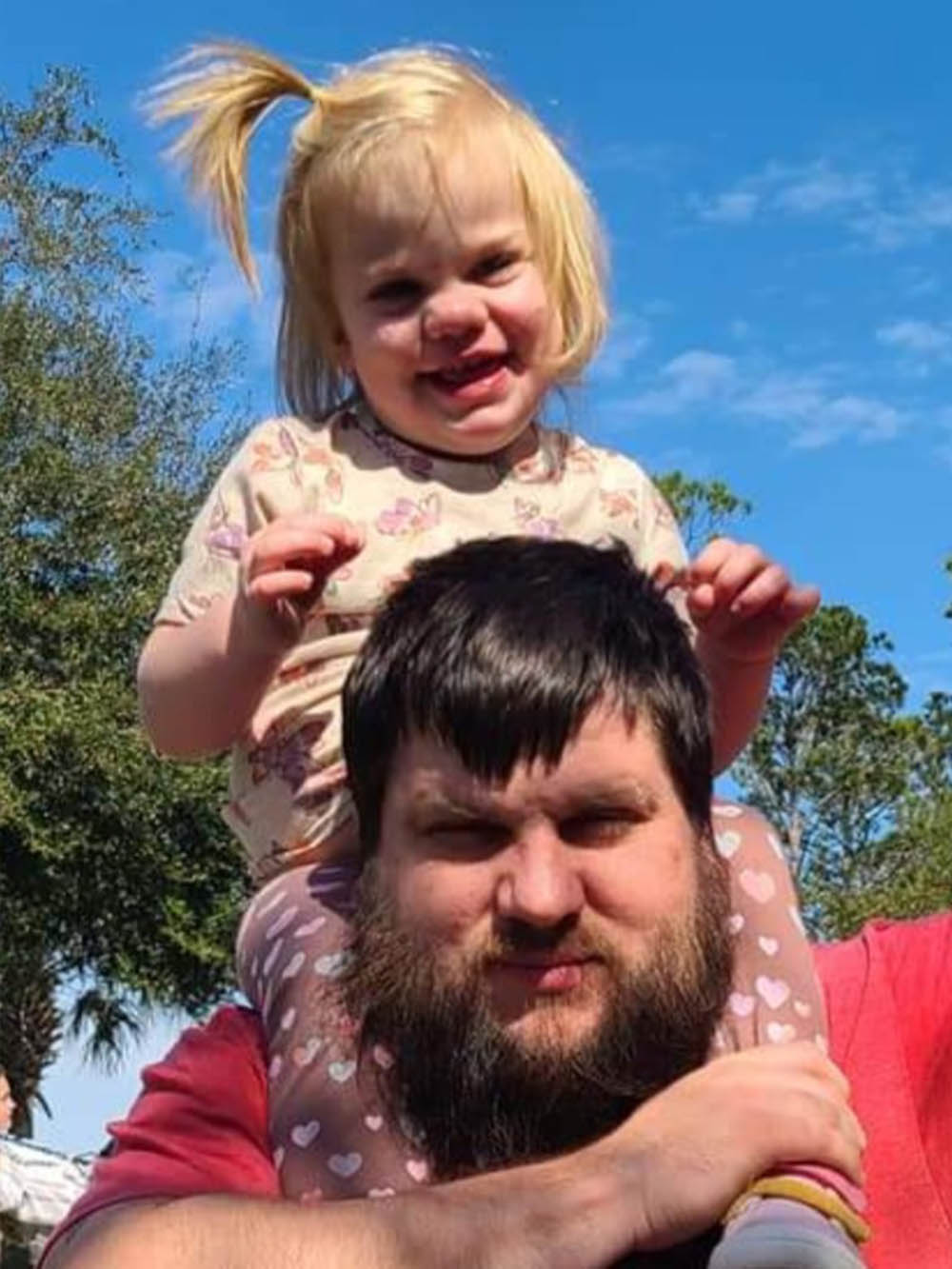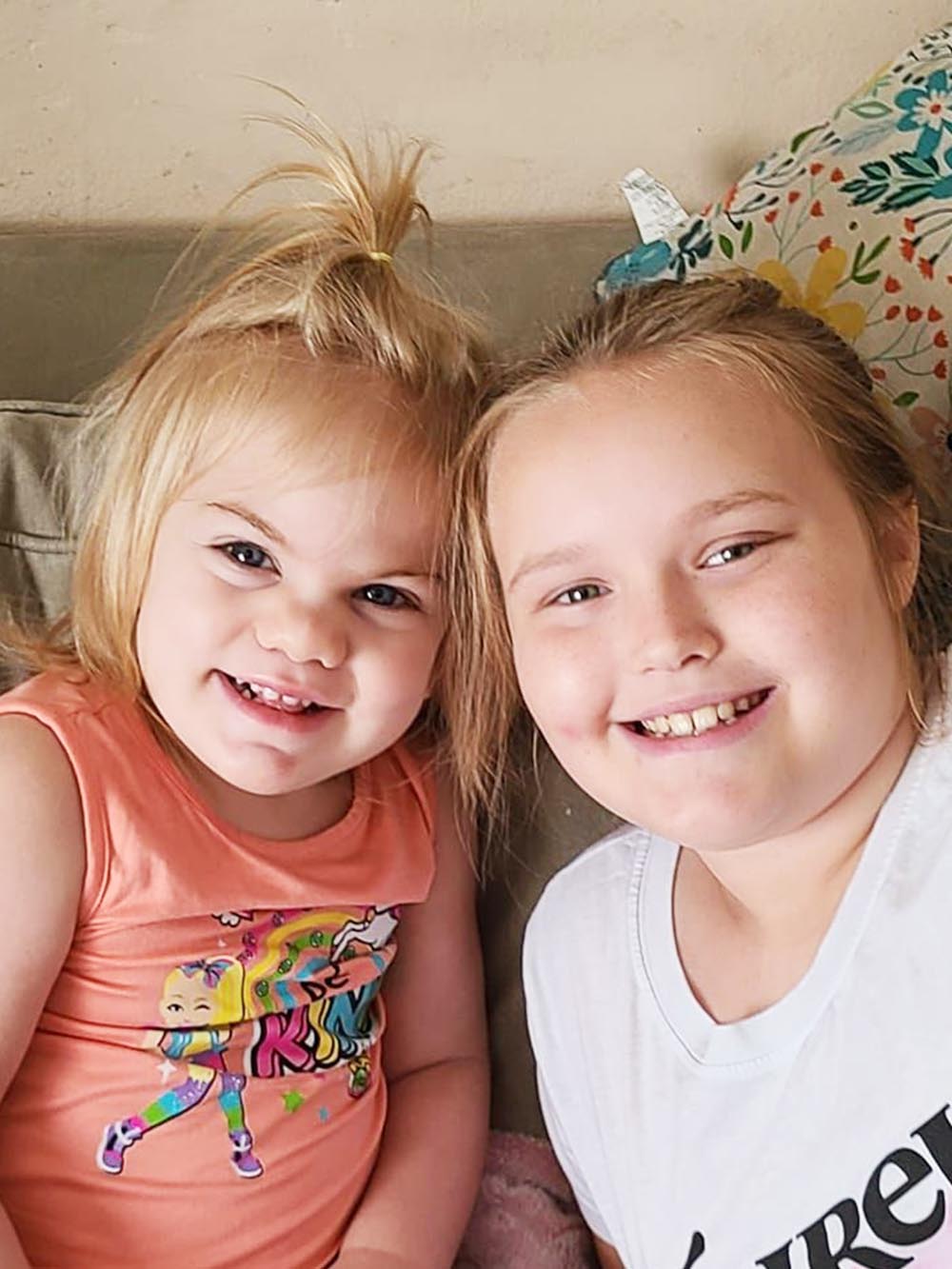 What is a "life with Sanfilippo" hack that you use all the time?
We have started eating outside on the back porch since Veda likes to throw food sometimes. It makes clean up easier and still allows her the freedom to eat by herself. My husband and I also take one night a week where we sleep in another room. That way, we get one night a week of uninterrupted sleep.
What is your day-to-day life like and how does it differ from a family that doesn't have a child with Sanfilippo? How is it also the same?
Day to day life is very busy. If it's not filled with therapy and doctors' appointments, we're out running errands. We also have to take Veda's mood into consideration when we plan our day. We try to have some normalcy. We still like to go out to dinner; we just make sure it's a place outside and that it's not too busy, so we don't disturb other patrons.
What drove you to get your child/children diagnosed? And what was the diagnosis journey like?
Check back for video response to this question, which will be posted shortly.
Learn more about Veda and her family: