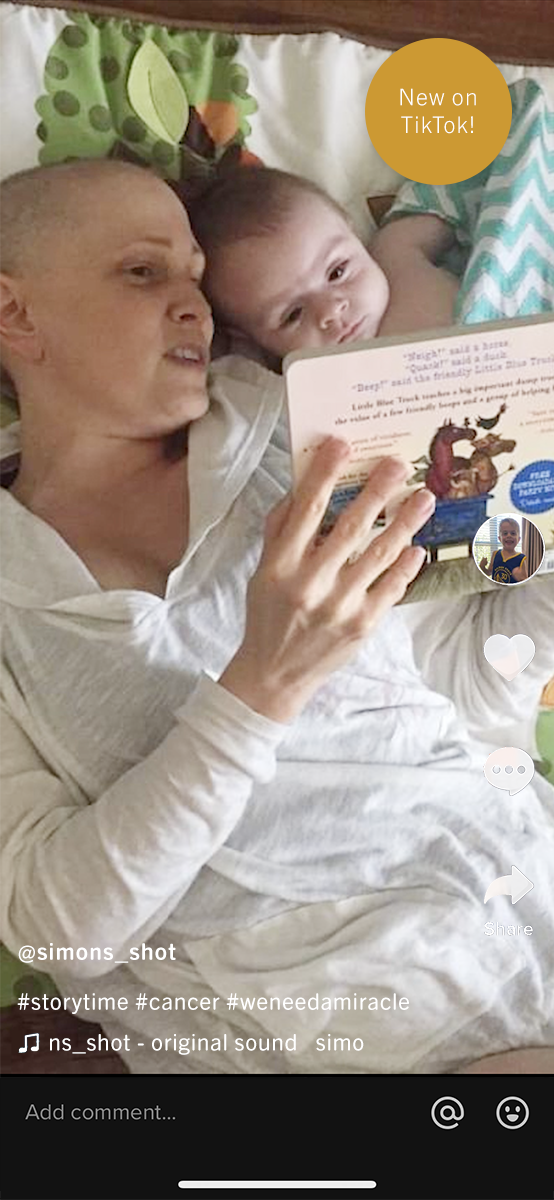 When Alina and Jeremy started sharing Simon's story and his fight with Sanfilippo Syndrome, they hoped people would fall in love with Simon and want to help him have a chance at life. They never dreamed people would open their hearts to their entire family.
When their video went viral on TikTok in March, they were absolutely amazed at how many people stepped up and donated, liked, and shared their story.
But what really surprised them was how many people gently asked after Alina's health, noticing that something was just a little different about her appearance.
Many people could sense there was a larger story.
Alina is now sharing her health journey in a new TikTok video. And how it's a part of the roller coaster of life events their family has faced.
It's scary to open up and be vulnerable. But she's doing it for one reason: Simon. Because it's a chance to bring more awareness to the fight to fund promising research that might help Simon. Their miracle child. Alina hopes that by sharing her story even more people will connect with their desperate fight to help fund research that could help Simon and other children with Sanfilippo Syndrome.
It's a miracle Alina survived cancer. It's a miracle she was able to conceive Simon. Is one more miracle possible – to save Simon? Miracles come in threes, after all.
Please watch this video and share it with everyone you can. The power of you simply sharing this video is greater than you can even imagine.
This family needs one more miracle. Please watch and share. Please help save Simon.