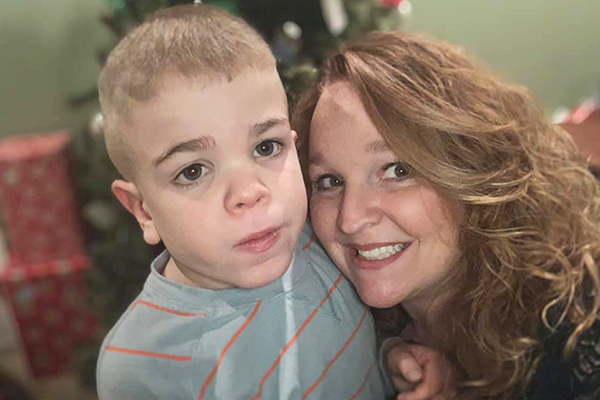 On May 10, Tina Holcomb shared the following words in honor of her son Aidan's 10th birthday in a Facebook post. About how Sanfilippo Syndrome has impacted every aspect of their lives for the past 10 years. But also how they find the joy in the moments they have, despite it all.
Aidan's mom Tina wrote …
Birthdays are meant to be celebrated, a joyous time. However when you have a child with a terminal illness birthday's are scary. They are one step closer to the inevitable. One step closer to an unspeakable loss.
We've spent:
10 years of praying
10 years of waiting
10 years of worrying
10 years of tears and more tears
10 years filled with doctor appointments
10 years filled with therapy sessions
10 years of seeing specialist
10 years of regression
Within these 10 years Aidan has lost his speech, some of his hearing, a lot of his balance and ease of mobility.
BUT… we've also had….
10 years of answered prayers
10 years as a beautiful, family of 5
10 years of sweet, precious time
10 years of giggles
10 years of hope
10 years of love
10 years of slobbery Aidan kisses
10 years of hugs and cuddles
10 years of smiles
10 years of faith
To my Aidan, you truly are my best friend. Happy birthday, Blue. There's no other like you. I'll love you until my last breath and never give up your fight.