"Help Simon," a viral videao aiming to raise $1 million for two promising research pathways for Sanfilippo Syndrome Type B, has raised more than $50,000 since it's launch on World Sanfilippo Awareness Day last week, Nov. 16.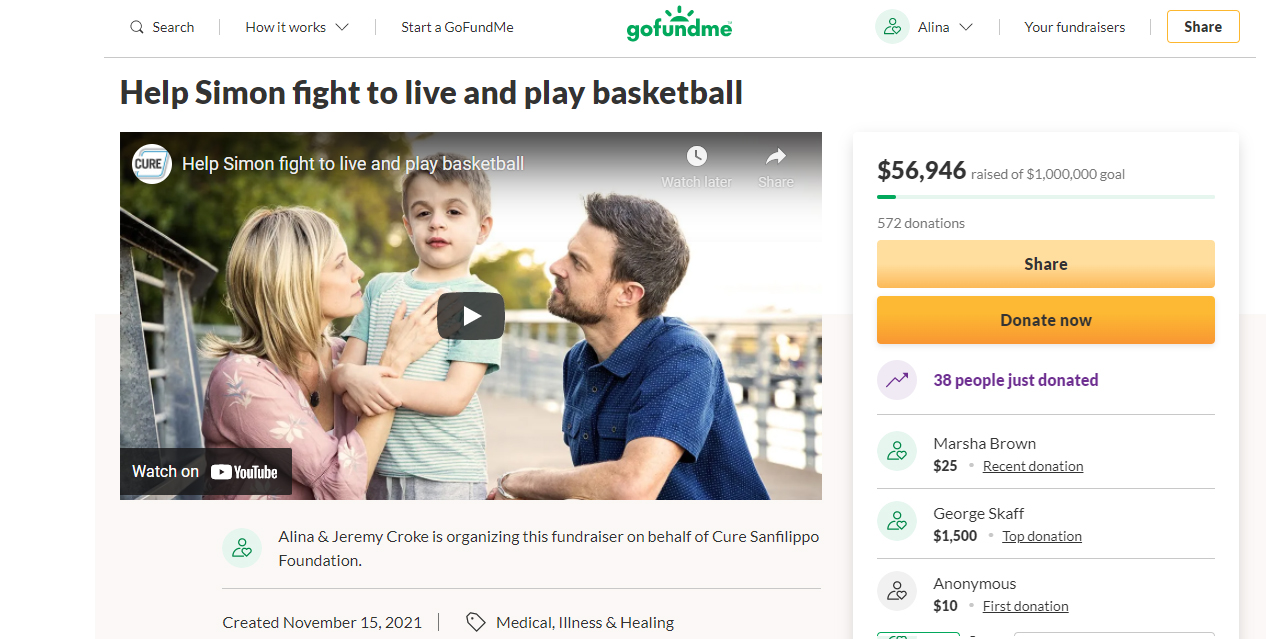 Media Attention for Help Simon
It has also already attracted media attention. The Toledo Blade was the first to feature the Crokes' story. Simon's parents Jeremy and Alina were born and raised in Toledo, Ohio. An additional Ohio connection to the story: Nov. 16 marked the first year Ohio official recognized Sanfilippo Awareness Day in Ohio, thanks to legislation passed earlier in the year.
The Blade article was picked up by Yahoo! News, helping spread the Help Simon video internationally.
The parenting blog Nanahood.com shared the Croke's mission in its Nov. 23 post after receiving an email from Simon's mom Alina, asking her to share their story.
"This is a letter I received this week. My heart aches for them! If you can help them, please do!" introduced Nanahood.com blogger Teresa Bell Kindred.
Television reporter Grace Reader of NBC-affiliate KXAN Austin included Help Simon in an Nov. 24 exploration of rare disease research happening in Texas and how funding is largely shouldered by the affected children's parents.
In the web article, "Treatment in Texas: For families of kids with rare diseases, it's a full-time job to advocate for, raise millions for research," Reader questions, "How far would you go to save your child's life?" and feelingly delves into how the Crokes and another family with a different rare disease are working to move the needle on research, in the hopes of helping their children. 
An on-air version of the story is expected to air on KXAN later today during the evening broadcast. 
Fundraising Progress
Help Simon got off to a quick start, fundraising wise, upon its launch. It reached $10,000 within the first 48 hours. In the subsequent days, donations continue to come in. Each time it is shared by people or media outlets helping bring the story to new people.
More than 570 people have donated more than $56,000 to help fund the two research pathways.
"The generosity of people, many of whom are strangers, is amazing," said Foundation President Glenn O'Neill. "The many, many people who aren't directly impact by Sanfilippo, yet hear the plight of these families and choose to help by donating, are crucial to foundations like ours being able to fund promising research."
"People's continuous efforts to spread stories like Help Simon to everyone they know is also critical," said O'Neill. "We see over and over again, that when kind-hearted people throughout the world hear stories like Help Simon, they are happy to help. They are eager to help. They simply needed to know there was a need."
Learn more about Help Simon, including to see the video.