Get to know the Burroughs family – Craig, Sara, Hannah, Addison, and Carson!
Find out what the past year has been like in their lives with this week's Family Friday.
Get a glimpse into living with Sanfilippo Syndrome through the Burroughs family's honest and insightful perspective. The Burroughs lives in Missouri.
Carson is 10
and was diagnosed with Sanfilippo in May 2016.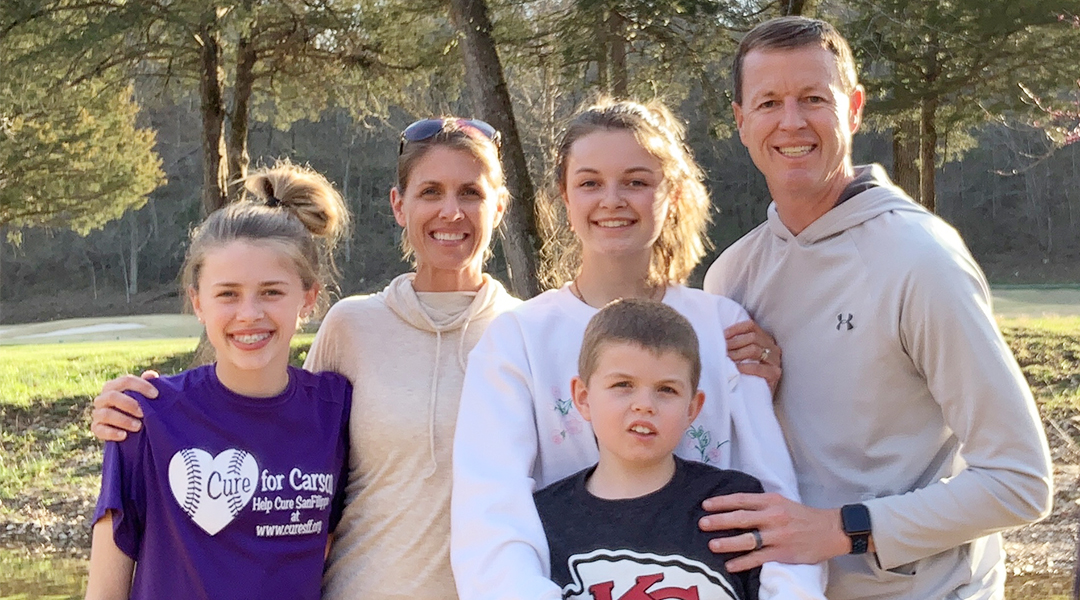 What has been going on in your family and for your child in the past year? What have been hard parts? What have been bright spots?
The past year has been filled with many mixed emotions. We did love being home more during the pandemic and spending quality time as a family. But being home during the beginning of COVID and not receiving continual therapy has caused much regression in Carson's abilities. His days were filled with behavioral episodes, which takes a toll on everyone in the family. It was incredibly difficult to deal with his behavioral swings and aggression, and we must constantly remind ourselves that he can't control them and doesn't really mean to harm any of us.
He is no longer able to do some of the things he used to be able to do – like use a fork or spoon or recognize the letters in his name. We also saw an uptick in his seizure frequency (length of them and severity).
But even with all of this, we feel extremely lucky and blessed that within the last year, he was chosen to be a part of a clinical trial for a medication that will help with some of the secondary symptoms of Sanfilippo. During the trial, we felt very encouraged by what we were seeing. He started to sleep better, his bowel issues were more manageable, and he was more alert in our conversations – more than we had seen in a while … and we felt like his little "ornery" personality was able to surface again. In additions, we saw a lessoning of his aggression and behavioral issues throughout the course of his 10-month treatment.
Once his portion of the trial was complete, he had to discontinue the trial drug. The few weeks that followed were very difficult and a dark point in our Sanfilippo journey – as his body had to adjust without daily medication. And we saw that overall decline in his abilities – that were somewhat masked by the trial drug. But with the help of his doctors, we were able to find another medication to help settle his symptoms and stress-level.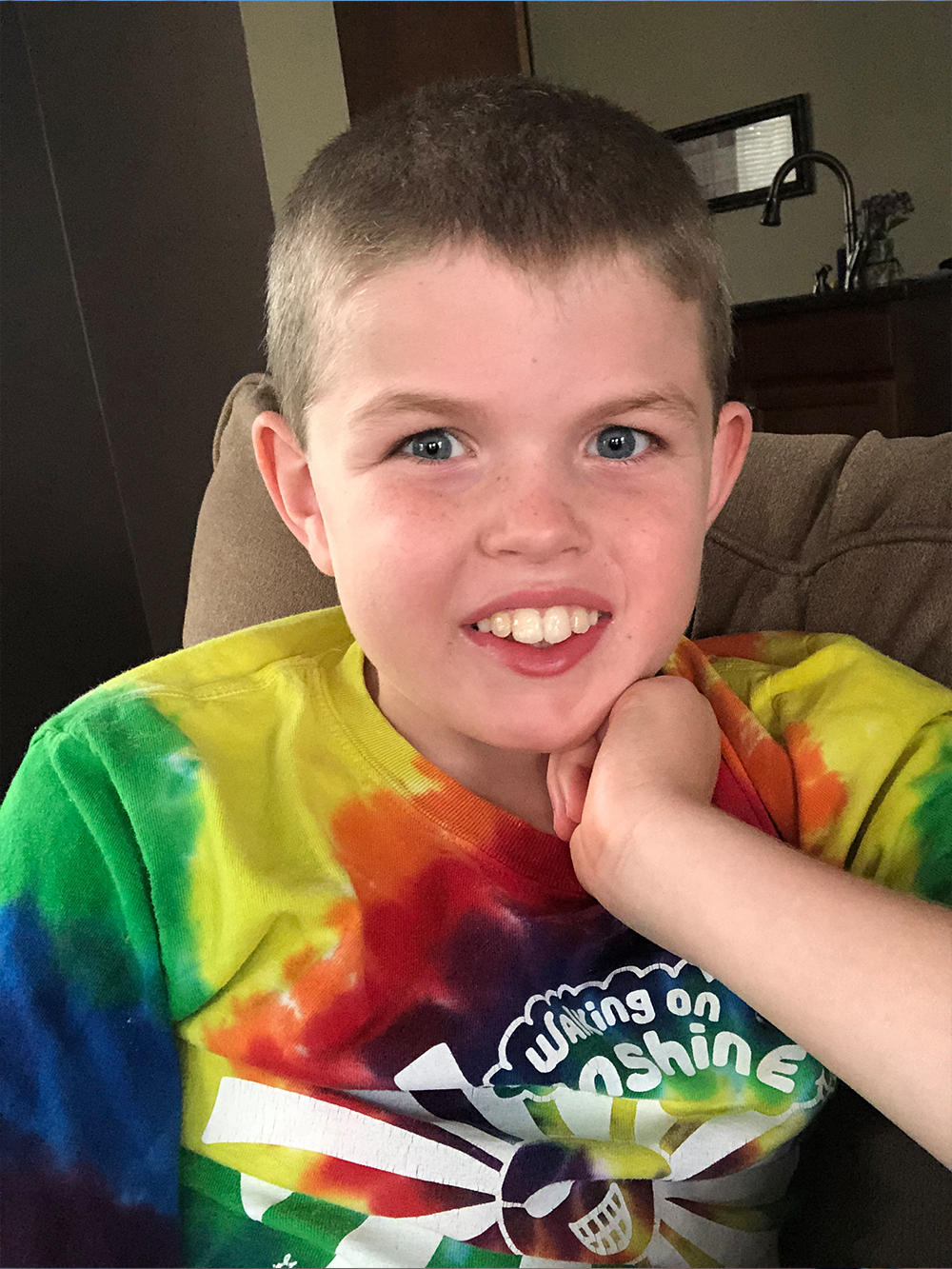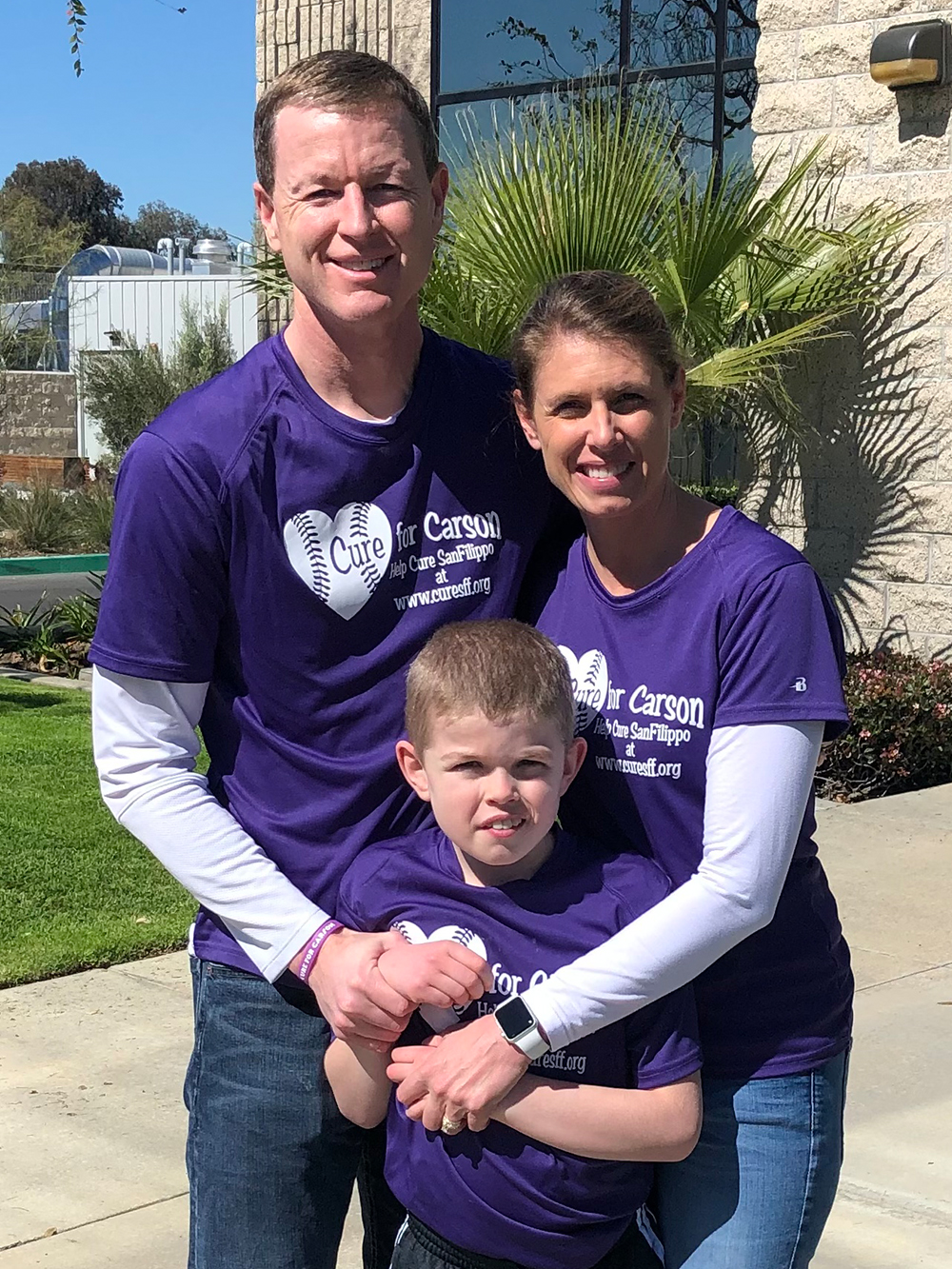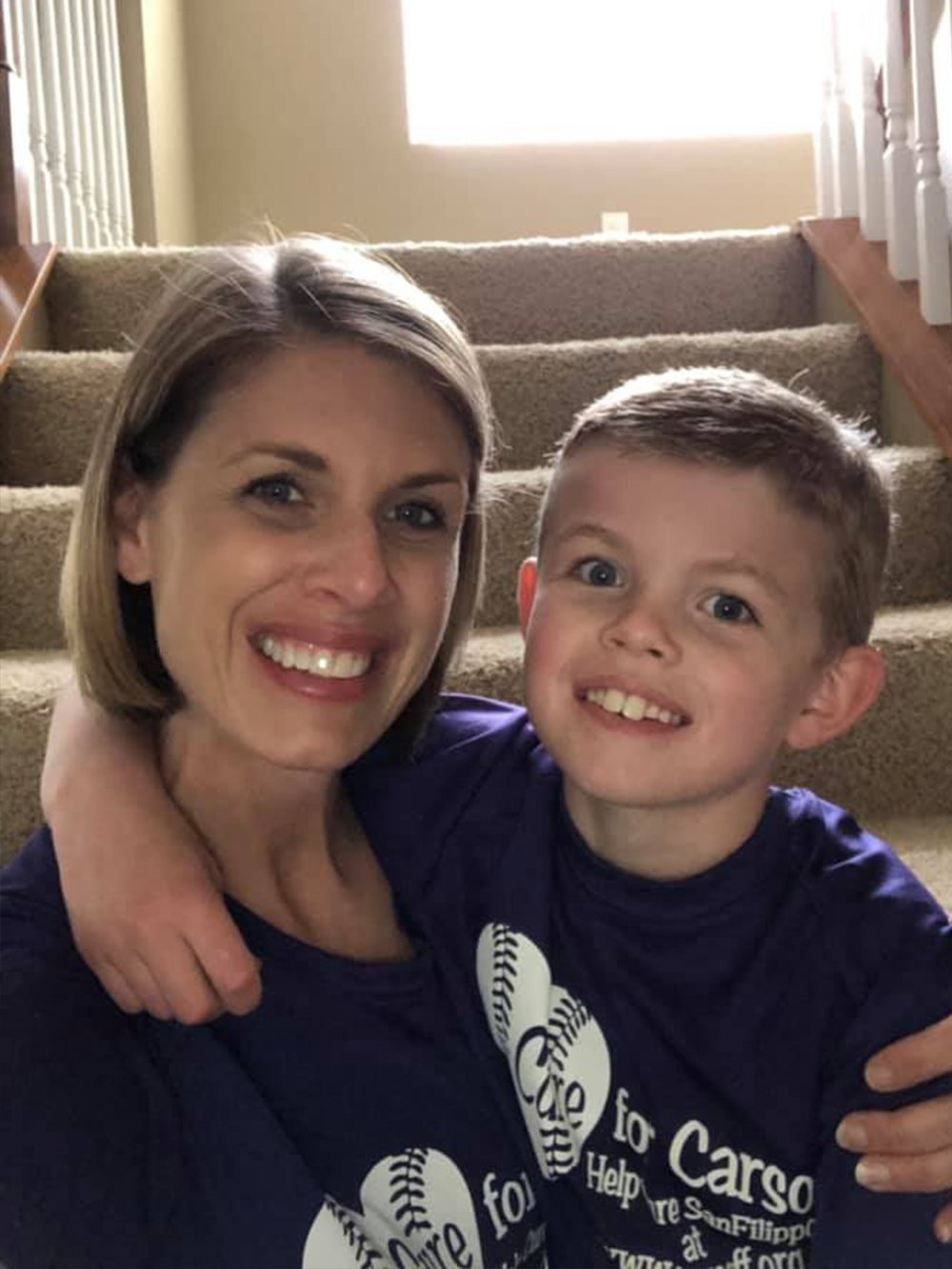 What is your child like today, compared to when they were diagnosed?
We have seen many changes in Carson over the last 5 years. Although he is still able to talk and say words, most of what he says is not very meaningful. He goes in phases on what words/phrases he focuses on and will say these things out of context or just randomly. He has forgotten how to play with most of his toys, and he will either just sit near the toys or destroy them with his hands or mouth. He now has seizures that always knock him out for the day after he has one, and his aggression/behaviors have become so bad that we are not able to take him to most places.
He does love being at home and we think it has a calming effect on him, as he feels less stress and anxiety when he is in this familiar place.
What is one thing people would be surprised to know about living with Sanfilippo?
I think most people probably have no idea what our day-to-day life is like with a Sanfilippo child. It truly is like having a toddler, only a really big and strong one! We cannot just go anywhere on a whim. We have to make sure we have a sitter or sister to watch him, and if we feel up to the battle of taking him with us, it takes a lot of planning. Just like a toddler, we must have extra clothes in case he has an accident, snacks because he has a 10-year-old appetite, and his medical stroller to keep him safe.
However, all that being said, we love each day with him. He is a blessing in our lives, and we hope for many more days with him. Please help us with the visibility needed for a potential cure be funded, tested, and available for every Sanfilippo kid.
Follow the Burroughs' journey