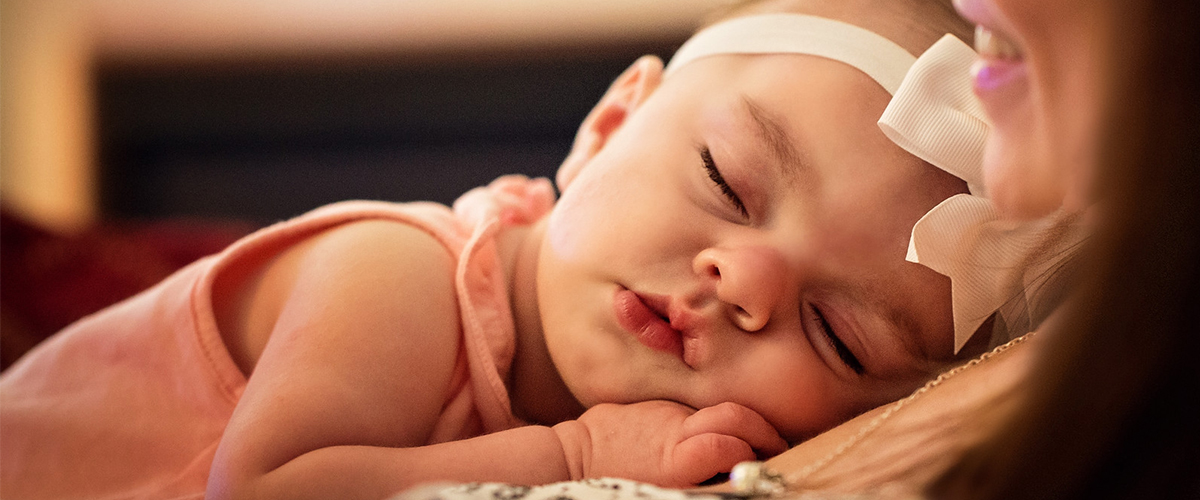 When children with a rare disease are diagnosed at birth, they have the greatest opportunity to receive timely, approved treatments or participate in clinical trials that can provide them better quality of life and less pain and suffering. Early diagnosis and intervention affords the children the best chance at living a healthy life and are key objectives of Cure Sanfilippo Foundation's efforts.
Sanfilippo Syndrome (Mucopolysaccharidosis III or MPS III) causes a dementia akin to Alzheimer's Disease in children. This rare and terminal neurodegenerative disease begins its devastating impact at birth. However, the long path to diagnosis typically takes many years as parents seek answers from a myriad of doctors before an accurate diagnosis is reached.
"Most children with Sanfilippo Syndrome aren't diagnosed until 5 years of age, a statistic that despite education efforts has not changed in the past 30 years," said Foundation Chief Science Officer Cara O'Neill, MD, FAAP. "A shift to newborn screening diagnosis will be required to change this and give children a fighting chance."
Scientists have discovered a way to test for two of the most common types of MPS III using the dried blood spot already collected during routine newborn screening, but need resources to further test this method for widespread use. A New York-based initiative that includes the New York State public health system; eight high birth-rate, ethnically-diverse New York hospitals; the New York State public health laboratory; and New York-based biochemical geneticist Dr. Melissa Wasserstein is launching the largest multi-disorder prospective consented pilot newborn screening program in the United States. Newborns born in these New York hospitals whose parents consent to participate in ScreenPlus will have the most state-of-the-art screening in the country.
New York's state newborn screening program currently screens for 50 disorders using a blood sample collected by pricking an infant's heel within 48 hours of birth. ScreenPlus screens consented New York infants for an additional array of disorders using that same dried blood spot taken for the state testing. No additional blood samples or testing of the newborn will occur. There will be no additional charge to the families because of funding from an NIH grant and unique cost-sharing collaboration between academia, several leading pharmaceutical companies, and patient-advocacy organizations, including Cure Sanfilippo Foundation.
ScreenPlus' screening for all disorders includes multi-tier testing to enhance accuracy and reduce false positives. Any child who tests positive for any of the disorders will be referred to medical experts for immediate exploration of all appropriate treatment or clinical trial options.
Cure Sanfilippo Foundation's grant support of ScreenPlus, which aims to test more than 175,000 New York babies, will include adding Sanfilippo Syndrome Type A, the most common and aggressive form of the disease, to the list of disorders screened in the pilot study.
Additionally, the Foundations grant support hopes to enable ScreenPlus to increase recruitment of newborns beyond the planned 175,000, so even more families benefit from early screening of the life-limiting disorders.
"This pilot program will provide critical information about whether these screening methods can be added to routine newborn-screening panels nationwide," said O'Neill. "This pilot could result in all children nationwide being screened for Sanfilippo Syndrome and other life-limiting disorders. Providing families the information needed to immediately seek clinical trial opportunities and therapies, which in most cases is quite literally the only lifeline these children have. The impact of expanded newborn screening cannot be overstated to helping children have the best quality of life possible."
Project Updates
May 2021: Starting this week, newborns in the largest ever U.S. newborn screening study, ScreenPlus, are being screened for Sanfilippo syndrome Type B! Addition of Sanfilippo Type A will follow in the coming months. Read more.