Cure Sanfilippo Foundation has co-funded a research grant with Sanfilippo Children's Foundation (Australia) and H.A.N.D.S consortium, an international network of Type C families and groups.
This grant is to Associate Professor Alessandro Fraldi at CEINGE – Advanced Biotechnology, in Naples, Italy. This two-year translational project builds on the team's previous research on this treatment approach, which was funded by Cure Sanfilippo Foundation, who found protein aggregates in the brains of mice with Sanfilippo types A, B, and C. When they tested the drug candidate CLR01 in young Sanfilippo type A mice, there was significantly reduced aggregation and inflammation in the brain.
"Further studies in MPS-IIIA mice have showed that α-synuclein progressively accumulates together with other amyloid proteins, including PrP, tau, and Aβ mostly into the lysosomes of neuronal cell bodies, thus exerting a gain of neurotoxic function by affecting ALP (Monaco et al., 2020). Indeed, inhibiting amyloid aggregation in MPS-IIIA mice by using CLR01, a "molecular tweezer" that acts as a broad-spectrum inhibitor of protein self-assembly (Attar and Bitan, 2014) reduced lysosomal enlargement and re-activates autophagy, thus ameliorating neurodegenerative signs (Monaco et al., 2020). "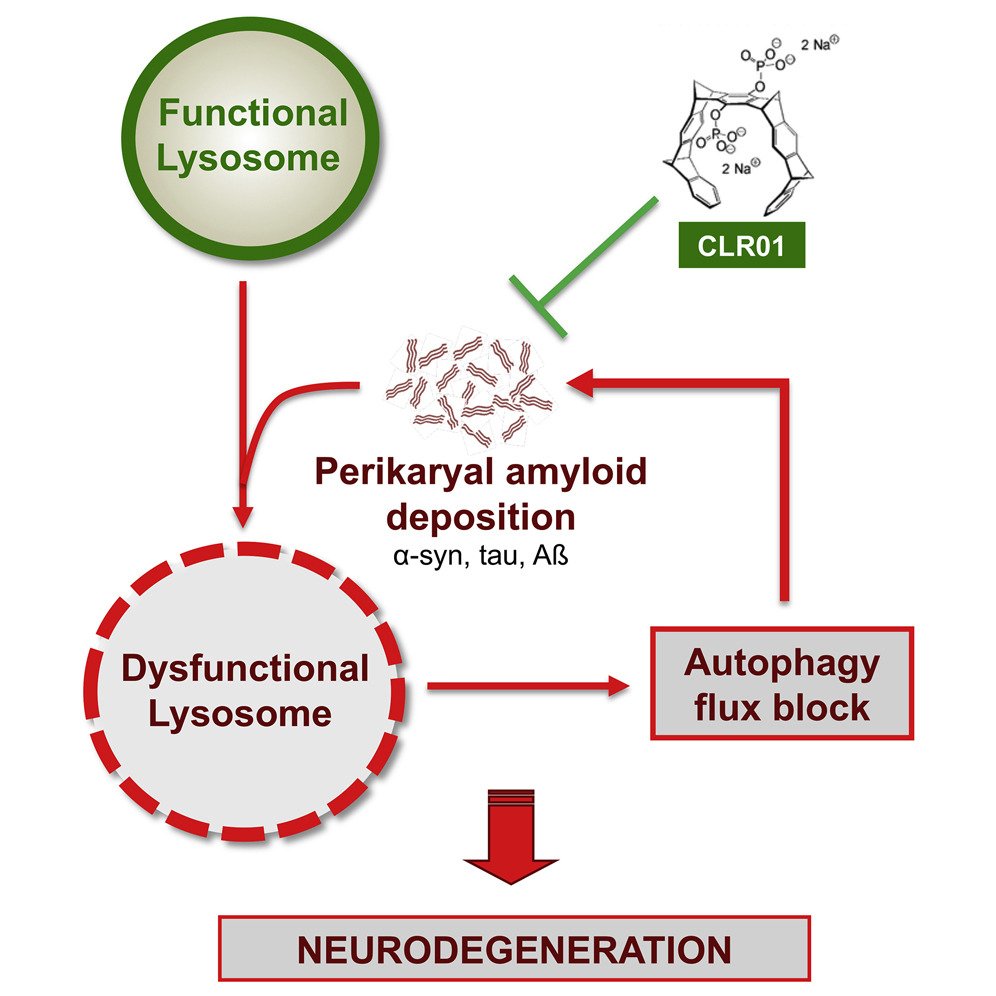 The team will further examine the potential of CLR01 in Sanfilippo, by studying whether pathology and symptoms are improved in Sanfilippo types B and C mice. They will examine whether higher doses and longer treatment can enhance the effects in older type A mice and also compare and combine CLR01 treatment with gene therapy.
"The hope is that with promising results, we can move to a clinical trial for treating children with CLR01," said Cure Sanfilippo Foundation Chief Science Officer Cara O'Neill, MD, FAAP.
"The generosity of the donors who support the Foundation, its partner-families, and this cause is the reason we are able to continue funding cutting-edge research such as this," said Foundation President Glenn O'Neill. "Without them, none of this is possible."