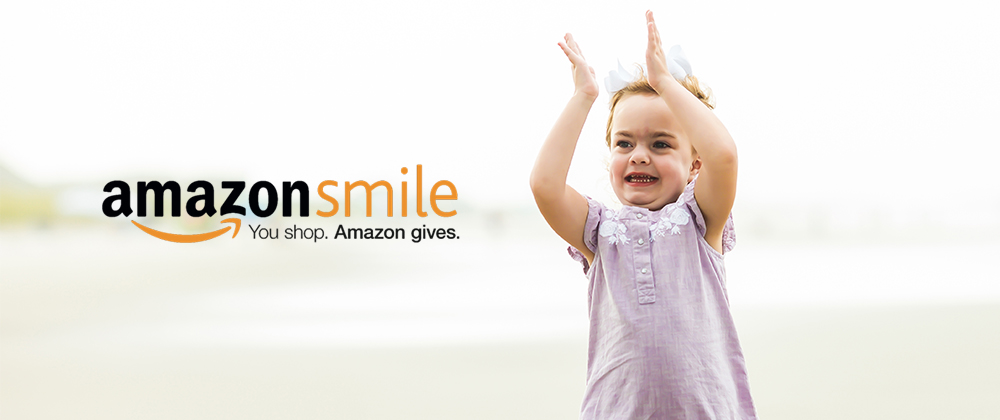 Shopping on Amazon = Saving Kids
Today's reality of social distancing likely has you shopping online more than ever. Imagine if every time an Amazon box arrived on your doorstep, it also helped fund research and clinical trials to cure Sanfilippo Syndrome. That would add up! That's exactly what happens when you shop through AmazonSmile!
And now AmazonSmile is available in the Amazon app.
AmazonSmile is the same Amazon you know. Same products, same prices, same service. And Amazon donates 0.5% of every purchase you make to Cure Sanfilippo Foundation. It really adds up over time.
Second quarter 2020, Cure Sanfilippo Foundation received $582.04 from AmazonSmile because of the thousands of people who choose the Foundation as their charity of choice.
To date, AmazonSmile has donated $8,673.63 to Cure Sanfilippo Foundation and $183,120,221,33 to all charities.
Shopping AmazonSmile in the Amazon app
Join AmazonSmile. If you are not already an AmazonSmile member, sign up on your web browser. Simpy select "Cure Sanfilippo Foundation" to start generating donations, at no cost to you.
Get the app. Download or update to the latest version of the Amazon Shopping app on your phone. You can find it in the App Store for iOS or Google Play for Andriod.
Turn on AmazonSmile. Open the app and find "Settings" in the main menu. Tap on "AmazonSmile" and follow the on-screen instructions to turn on AmazonSmile on your phone.
Shopping AmazonSmile on via a web browser
If you are using a device's web browser to shop Amazon, you can be shopping and saving kids with AmazonSmile in just three quick steps.
Go to https://smile.amazon.com.
Sign-in using your existing Amazon login and password.
Select "Cure Sanfilippo Foundation" as your charitable organization.
If you already use AmazonSmile and would like to switch to benefiting Cure Sanfilippo Foundation, it is easy for you to change. Go to "Your Account" from the navigation at the top of any page and then select "Change your Charity." On mobile, select "Change your Charity" from the bottom of the page. Then search for and select "Cure Sanfilippo Foundation."
Anything already in your shopping cart and all your lists will all be there.