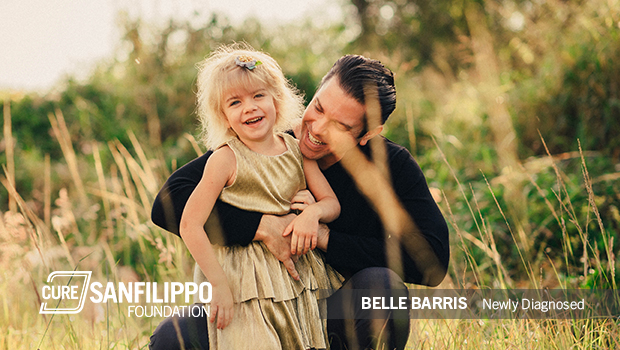 This spring hasn't been easy for anyone. But many generous people have made it a little less stressful for families of children with Sanfilippo Syndrome (MPS III).
People's support of and generosity to Cure Sanfilippo Foundation have been the rainbow in a storm of fear and worry that COVID would halt research to save children from Sanfilippo Syndrome.
"We have been absolutely blown away by the support of the Foundation and its partner families in these uncertain times," said Foundation President Glenn O'Neill. "Today, May 15, is MPS Awareness Day, making it the perfect time to share the difference each and every donor is making."
Kickoff of our "Cure Can't Wait" campaign was met with strong early support. More than $20,000 was raised in a week!
Loved ones, friends, and supporters donated to 36 partner family's "A Cure Can't Wait" Facebook fundraisers on GivingTuesdayNow, lifting the fundraising total to $153,565!
The selfless outpouring of support continues for new partner families (like Belle, Haidyn, Solomon, Charlotte, and Loralei) and for families who have been fighting for years (like Spencer, Will, my Eliza, Jackson, Logan, Liv, and Ellie).
The CAM Foundation (honoring Cameron Hyman) generously donated $30,000 to the Foundation to support our next-generation gene therapy project at the University of North Carolina.
And the wave of support couldn't come at a better time. There is so much critical work happening. Thanks to your support, it continues without delay.
These accomplishments happen because of YOU, the people who donate and support the Foundation. Because of your support in the past, today, and in the future. You are the backbone of the Foundation, the reason the research happens, the reason the families have more hope than ever.
Words can't properly express our gratitude. But we'll take every success and every milestone as a chance to say "thank you" again and again.
Thank you. From the bottom of our hearts.