Levi Ormeroid's family hosted Strike For A Cure, its first-ever bowling fundraiser in his honor, this past weekend to benefit Cure Sanfilippo Foundation and the event was a massive success. The sold-out event raised more than $7,000 which will help accelerate research to find a treatment or cure for Sanfilippo Syndrome.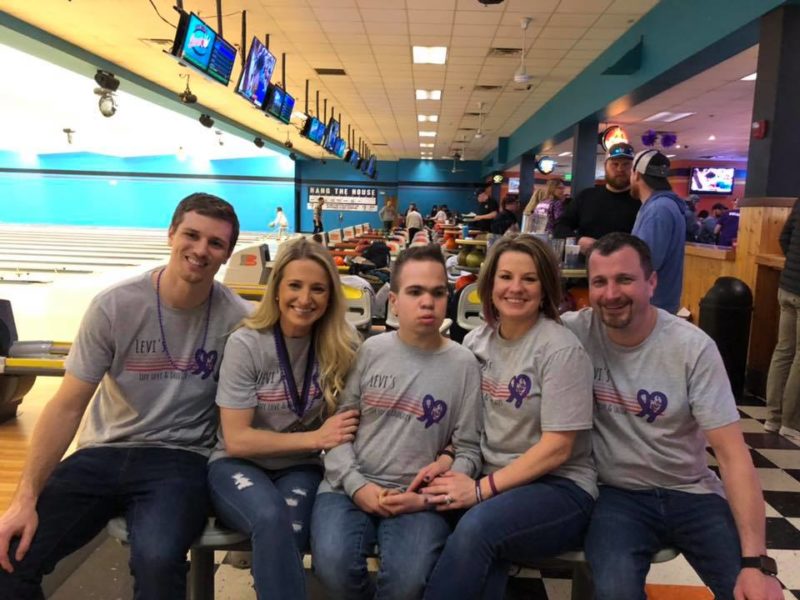 Levi, 21, has Sanfilippo Syndrome Type C, and competes annually on the local Special Olympics bowling team. His family decided to turn his enjoyment of the sport into an awareness and fundraising opportunity with the 2020 Strike For A Cure.
"Levi had a great time bowling and being part of all the excitement!" said Christi Ormeroid, Levi's mom. "We are so thankful for all the support we have had over the years since Levi's diagnosis."
Fox6, a local television station, stopped by to help spread awareness of Strike For A Cure by featuring the event.
In addition to bowling, the event had a large silent auction featuring items such as sports memorabilia, recreational equipment, artwork, and sumptuous gift baskets. 
See more pictures from the event on Levis' Facebook page Levi's Life, Love, & Laughter.