Cure Sanfilippo Foundation has an ambitious plan for the next three years:
5 clinical trials, treating 100 children, to prove at least 1 effective treatment
Amazing things have happened in the six years since the Foundation was created because of the generosity of tens of thousands of people and the hard work of families and friends of children with Sanfilippo around the world. 
So much progress toward a cure has been made. But there still isn't an approved treatment or cure at this time. Yet.
We have an ambitious plan to bring more clinical trials to children in the next three years.
AND YOU CAN HELP MAKE IT HAPPEN.
The Three-Year Plan:
By driving the pace of science, we will find a cure in this lifetime.
The remarkable support, progress, and need inspired the Foundation to create an audacious plan for the next three years. Because the supporters and families have proven that achieving bold goals is possible.
Clinical trials are where the rubber meets the road, scientifically. It's the crucial step of determining whether earlier research is able to show the same therapeutic benefits in people.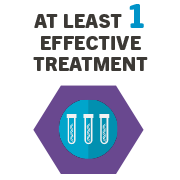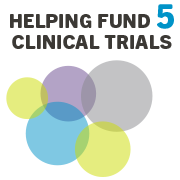 There are no shortcuts in science.
A cure requires significant resources. The daring price tag for this initiative is $10 million.
It's a big goal. But it can happen with support.
Despite these dramatic costs, Cure Sanfilippo Foundation is finding innovative and collaborative ways to support and conduct clinical trials, as well as research.
These strategies make your donations go further. It makes $10 million help even more children, and with an effective treatment, potentially thousands.
The Future You Give Back
With a cure, families like these can dream of the future again.
How You Can Help
Your support, now and tomorrow, gives children the chance at life.
Every donation is deeply appreciated. And a multi-year commitment ensure the Foundation can achieve this plan to bring about these clinical trials in three years.
About the Foundation
Cure Sanfilippo Foundation leads in driving research to accelerate discovery of a cure for Sanfilippo Syndrome.
In just six years, generous donors like you have enabled Cure Sanfilippo to generate more than $8 million through grassroots and viral fundraising to support and/or architect 20+ research projects globally, including several clinical trials.
The Foundation's exceptional thought-leadership enables us to chart a progressive course to find a cure.